The pandemic has seen CMOs in a diverse range of sectors – from food production to hospitality to sports and entertainment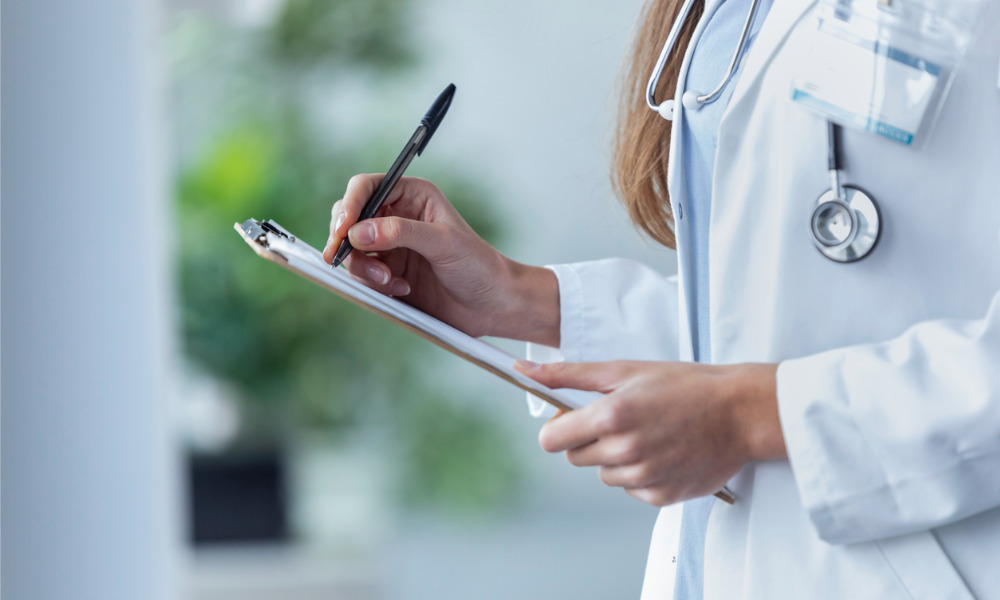 There's one member of the C-Suite now on the frontlines leading businesses in their coronavirus response efforts – the Chief Medical Officer, also known as the Chief Health Officer.
While the role may not be new to those in public and private health care, pharmaceuticals and biotechnology, the CMO's sphere of influence is gradually extending beyond the clinical realm.
The pandemic has seen CMOs in a diverse range of sectors, from food production to hospitality to sports and entertainment.
The doctor is in
In August, Australian supermarket chain Woolworths hired its first-ever chief medical officer to lead the fight against COVID-19. Dr. Rob McCartney, a veteran of occupational medicine, guides leaders on health and safety programs, and works with regulators to keep employees and customers safe.
"I'll be focused on implementing best practice COVID-19 risk management across the business as we navigate the pandemic," Dr. McCartney said, as HRD reported.
Read more: Woolworths hires first chief medical officer
The role typically handles a combination of clinical and administrative duties. But with the global health crisis now reshaping the way the world does business, having a resident doctor in the C-Suite can also help companies identify risks that other leaders just don't have the expertise for.
"If you are not getting proper advice from a chief medical officer, how do you know if you are not exposed to liabilities in the health and safety areas?" Dr. McCartney said.
Other companies are taking similar steps. Constellation Brands, the company behind Corona beer, welcomed Dr. Tim Malins as part of the consumer goods company's crisis management strategy and long-term growth, CEO Tom Kane shared with the Harvard Business Review.
One unique strategy Constellation took was to promote open dialogue between Dr. Malins and the employees using the company intranet. "Conversation with our Chief Medical Officer" gave workers a chance to connect with an expert whose main job was to ensure their health, safety and well-being whether they work on site or from home.
While Constellation hired an in-house medical expert, movie cinema chain AMC Theatres turned to faculty members of the Harvard School of Public Health for guidance on improving amenities, from adding sanitation fixtures to installing air filtration systems.
"The only way people are going to go to movie theatres is if people trust theatre operators to run their theatres safely and cleanly. It became quite obvious to us in April that we were going to have to seek out the best experts on the planet to advise us what to do," CEO Adam Aron told Fortune.
Read more: Chief Medical Officer: Proving the ROI of wellbeing programs
Doctor's orders
CMOs are crucial when it comes to sifting through information on COVID-19 and breaking down the concepts into everyday language. It's an important function given the influx of new (and sometimes conflicting) data.
And when there seems to be resistance from the workforce or the general public over health and safety guidelines, CMOs are the ones setting the record straight and identifying possible violations.
When the National Football League in the US mandated coaches wear face coverings while on the sidelines, the league's CMO Dr. Allen Sills stepped up to explain the logic behind the ruling.
There's more to the CMO role than just interpreting findings and enforcing regulations, however.
Google's chief health officer Dr. Karen DeSalvo has been instrumental in using Google platforms to support public health efforts across communities.
"This has meant anything from [providing] the Community Mobility Reports – a tool to help measure the impact of social distancing – to building playlists in partnership with YouTube geared towards clinicians, and showing testing sites for COVID-19 all over the world," Dr. DeSalvo said.
The health chief's advice to workers: "Be patient and let the scientists do their thing".
How to hire a Chief Medical Officer
The CMO, along with the CHRO, are among the first to have their finger on the pulse of public health opinion as well as employee sentiment regarding the crisis.
"We have to learn from each other, talk to each other, and see what company X does differently than what I'm doing and [be open to learning from what they] may be doing better," renowned physician Dr. David Agus said.
When hiring a CMO, some candidates are likely to stand out more than others. According to career site Indeed, the best CMOs demonstrate the following:
Management experience
Industry knowledge of best practices
Employee training experience
Team collaboration
Ability to work well under pressure
Effective time management
Some companies have also introduced the more specific role of Chief COVID Officer "responsible for ensuring corporate compliance with applicable health and welfare obligations and the resulting safety of employees and consumers," said lawyers Jen Rubin and Melissa Frayer from Mintz Levin.
"While there are several roles that could fill these responsibilities – Chief Human Resources Officer, Chief Legal Officer/General Counsel, Chief Operating Officer or even Chief Compliance Officer – the key consideration for the board is identifying the individual with the right training, know-how and good sense to manage the complex and multi-dimensional risk the pandemic poses to the organisation," they said.
But the main difference between the CMO and chief COVID officer as described by Rubin and Frayer is the CMO's years of medical practice on top of their leadership experience.
As Salesforce CMO Dr. Ashwini Zenooz pointed out recently: CMOs are clinicians first – and this makes the world's top physicians and medical researchers the best candidates for the role.
"I take all of the things that I've learned as a doctor, whether it's taking care of people, or being a clinical administrator, and I help companies understand what matters most in this industry," Dr. Zenooz said.