Nearly half of Canadian employees expect HR, senior leaders to step up for mental health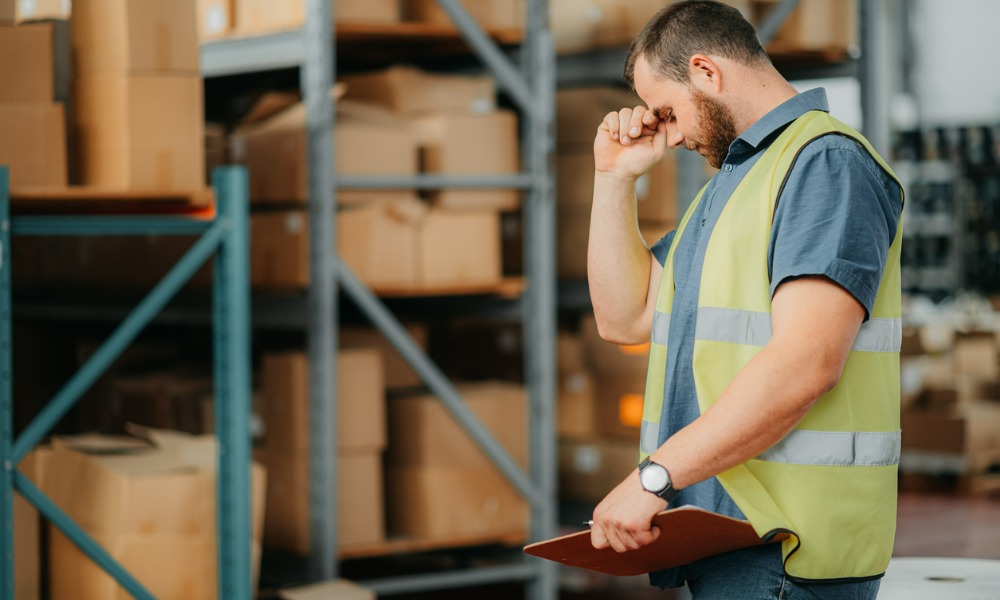 More employees are experiencing workplace stress this year and this begs the question: Are employers providing enough support?
Overall, 60 per cent of workers say they are suffering from workplace-related stress, with 34 per cent saying they feel this way "very often", reports global recruitment firm Robert Walters. Only 10 per cent say they have not experienced any "recurring stress" at work this year.
Are employers spending enough to address this issue? Martin Fox, managing director at Robert Walters' Canadian branch, says employers have been spending an estimated $400 to $600 per employee on wellness initiatives since the pandemic started in March 2020, reports CTV News.
The majority (62 per cent) of employees don't think their employers are doing enough to help manage workplace stress. In comparison, only 14 per cent think the company's efforts are enough.
"There's this dichotomy of employers thinking they are doing enough and employees thinking they are not," he says, according to the report.
Responsibility of managing stress
Nearly half (45 per cent) of employees say senior leaders and human resources departments should be responsible for reducing workplace stress, finds Robert Walters's survey of more than 2,500 workers.
Nearly one in five (19 per cent) say it is up to the line managers.
However, employees themselves should also take responsibility, says Fox in the CTV News report.
"I think employees also need to be able to regulate themselves during stressful periods and communicate their concerns or worries."
However, managers and those in leadership positions should receive proper training and the correct inventory to support mental health concerns, he adds.
Top causes of work-related stress
The largest cause of stress among office workers involves concerns around job stability, according to the Robert Walters report.
Also contributing factors?
Pressure from management (23 per cent)
The lack of a pay increase (19 per cent)
Increased workload (13 per cent)
"Feeling underpaid is a fast track to demotivation," said Fox. "Unfortunately, the rising cost of living and inflation is making any sort of pay rise or proposed pay rise feel insignificant."
Physical health appears to be another challenge for Canadians. More than one in 10 (13 per cent) Canadians say their physical health is in decline or they are experiencing significant physical health challenges, and 15 per cent have a physical health issue that interferes with work, according to a previous report.
Ways to reduce stress at work
Here are some ways to reduce stress at work, according to Kris Hoppe of Justworks:
Encourage open communication.
Offer mental and physical health benefits.
Bring in meditation classes.
Offer paid time off.
Encourage employees to take breaks.
Take the team out on company offsites