Over 7 in 10 employers globally have mandated a return to office, but many are struggling to retain, recruit talent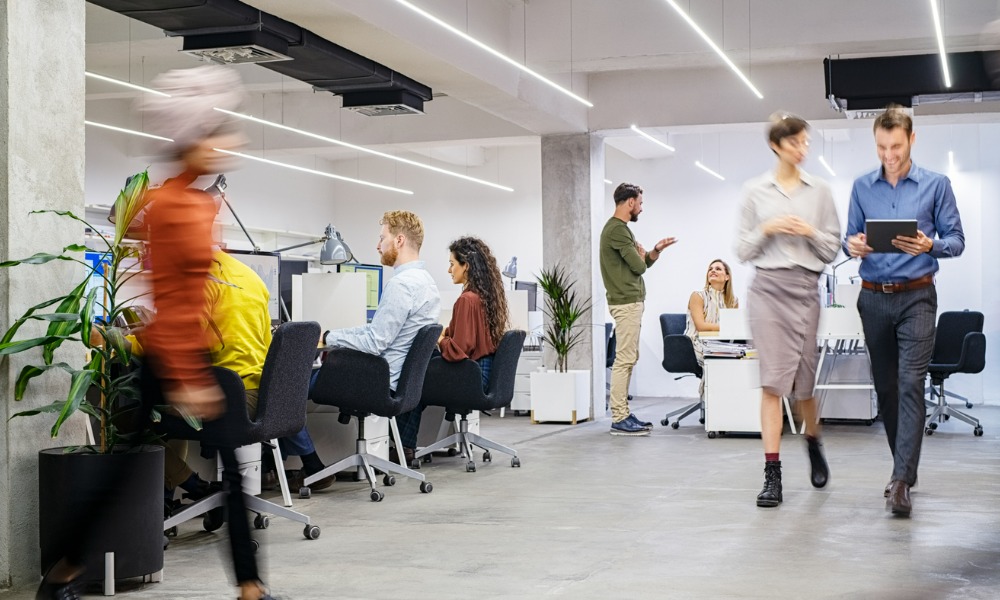 Employers across the globe are losing employees after they mandated workers to return to the workplace, according to a recent report.
Over seven in 10 (72 per cent) of companies globally say that they have mandated office returns, and 50 per cent of the global workforce indicate they are in the office four or more days per week, reports Unispace, a strategy, design and construction firm.
However, 42 per cent of employers now report a higher level of employee attrition than anticipated, while 29 per cent are struggling to recruit altogether.
Nearly three-quarters (74 per cent) of employers note they are struggling to keep their employees happy.
This is the case even though employees are less reluctant to return to the office (51 per cent) than they were in 2021 (64 per cent).
In March, the Royal Bank of Canada asked employees to be there at least three or four times each week.
Eager employers
Employers overwhelmingly favour a return to the office for workers, according to Unispace's survey of 9,500 employees and 6,650 employers from 17 countries worldwide.
Three in four business leaders (75 per cent) indicate that they have increased their real estate portfolio in the last two years. This expansion includes talent attraction and revenue-generating trends such as creating hospitality spaces by 44 per cent of firms.
Also, employers indicate notably higher levels of confidence around talent attraction activities carried out in the office when compared to remote, particularly for recruitment (89 per cent versus 73 per cent) and training new staff (84 per cent versus 70 per cent).
Over eight in 10 employers (84 per cent) also indicate that career prospects would be limited for those who work exclusively from home.
Missing the mark
However, it appears that while employers are requiring workers to be in the office, they are failing to provide for the needs of their talent.
While 83 per cent of employers say they believe that the office is set up to allow their employees to be productive, 58 per cent of workers indicate that they struggle to carry out their core job in the office due to distractions.
Also, employers suggest that the commute was the biggest barrier to getting workers back into the workplace. However, the top reasons workers do not want to come to the office are:
They miss the privacy they can access at home (31 per cent)
They have the ability to be more effective in a quiet environment away from the office (27 per cent)
They feel more productive at home (23 pe cent)
"Employee work habits continue to evolve as we all adapt in today's rapidly changing work environment," says Steve Quick, Unispace Global CEO. "Employers who take the time to understand what their employees need and value most from their office will be more successful in redefining the power and purpose of that workspace. This will drive strength of culture, brand, employee loyalty and wellbeing, and talent retention."