There's no need for "hysteria" surrounding job losses, says one top economist.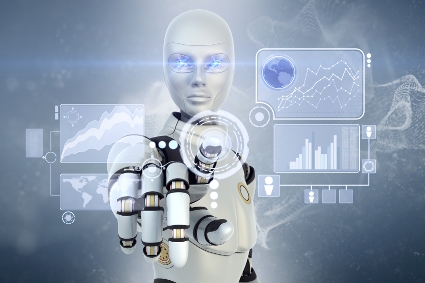 A leading economist has identified HR as one of the most future-proof professions today, saying automation is unlikely to put jobs at risk and could even create more.
Daniel Culbertson – an economist with global job site Indeed – compiled a list of careers which are most likely to withstand automation and said HR easily made the grade.
"When we were thinking about careers that are situated well with the oncoming threat of automation, one of the threads along all of those jobs is that they don't have a very large routine component," said Culbertson. "That means they don't require a lot of routine tasks that machines are getting better and better at replicating."
Further, Culbertson said one of the key traits of a future-proof profession is one that involves significant human-to-human interaction as well as decision making which can't rely solely on data – something most HR professionals practice on a regular basis.
"A lot of the decision-making done by HR involves weighing circumstances as well as data which machines aren't really able to handle at this point," said Culbertson.
The Texas-based business analyst also suggested that the potential impact of automation may have been somewhat exaggerated in recent years.
"Automation isn't a new phenomenon in the labour market – it's been occurring to different degrees in our labour market for centuries," Culbertson told HRM.
"Some of the hysteria about robots taking over jobs, how people aren't going to have anything to do, we're going to need a universal basic income and there's going to be a freedom from work – I think some of that is a little bit of hysteria," he said.
"It's important to keep in mind that automation, while it's not anything new, is pretty slow process so I think we're going to be able to adjust pretty well."
While Culbertson's comments will likely be well received by HR professionals, he did admit that some responsibilities – and potentially roles – would eventually be made redundant by automation.
"One of the things that sometimes gets lost in the discussion about automation is that there's going to be bits and pieces of nearly every single occupation that are going to be taken over by automation," he told HRM.
"Especially when it comes to simple tasks, automation is going to become a complement to the overall job but that's not germane solely to HR, it's also many occupations across the labour force."
However, while jobs will undoubtedly be impacted, Culbertson said it was likely new roles would also be created as a complement to new technology.
"HR is one of those areas where you're going to see more opportunities for people as new technologies emerge and are adopted," he told HRM.
"A lot of the software and a lot of these advancements in technology are also generating a great deal of data and there will be lots of opportunity for people who are comfortable with data and analytics."
Culbertson also suggested that HR professionals who increase their capability around data and analytics would be ensuring they remain relevant in the future.
"People who can take all of the data that's generated by our activity and our technology, then tease out the story, are going to be in high demand," he told HRM. "That's how HR professionals can stay ahead of the curve."