HR specialists discuss advances in AI, analytics, talent acquisition and employee recognition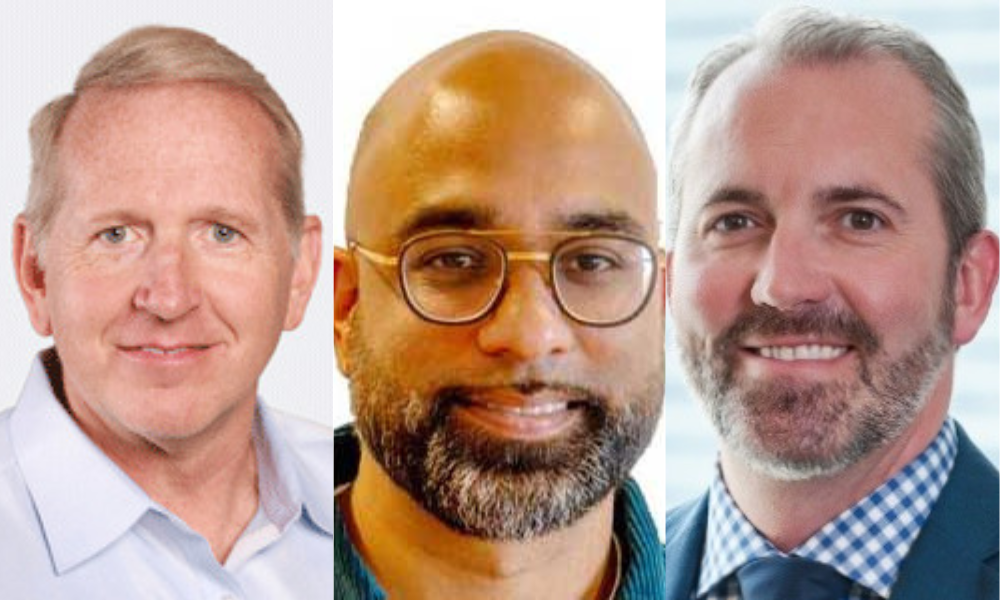 HRD took a deep dive into some of 2023's biggest innovations at the HR Tech Summit Canada last week, with HR leaders and experts discussing digital transformation and cutting edge tech, tools, and strategies for operational efficiency.
One of the first onstage was Matt Goff, Managing Director for Canada at event partner Modern Hire — recently acquired by HireVue — who talked about how to hire engaged employees through a range of different screening assessments and interview interactions integrating with an ATS.
"The candidate experience is probably one of the most important things, especially considering the technology today, for consideration," he said.
"Effectiveness ultimately boils down to quality of hire, ensuring that the focus is on hiring individuals that stay with us."
In a hot labour market, candidates have a lot of power in terms of applying for a lot of jobs, so how do you harness that?
With ModernHire, it's about personalizing and automating the candidate experience. That can include sharing tailored branding, content, videos, and documents at every stage of the hiring process, along with tailoring the email and SMS invites and messaging through chatbots, said Goff.
"A lot of candidates like interacting with chatbots, especially early on in the hiring process when it comes to 'I need some more information,'" he said.
"Just as candidates are expecting or wanting to have some kind of working hybrid model where some of the time they spend virtual, they have that expectation when it comes to the hiring process."
That can include text-based messaging to screen candidates, on-demand or asynchronous video interviews, and self-scheduled live interactions with hiring managers and talent acquisition managers.
Goff also cited his company's use of AI to do "pioneering" research into how these tools can not only drive efficiencies but reduce high prices. The company has six principals for ethical AI: it should benefit candidates and organizations; it should avoid and reduce bias; it should be transparent; it must respect the privacy of candidates and organizations; it is accountable to candidates and organizations; and its research and application must uphold scientific standards.
"Ethical hiring for us starts with ensuring that every interaction the candidate has in the hiring process is job-relevant," he said. "If you were very candid and upfront with candidates about what the role entails, some of the challenges, some of the benefits, [ultimately] if you're very upfront, candidates really respect that."
WorkTango: Focused on rewards, insights and goals
In looking at the post-pandemic workplace, it's completely shifted the way people work, where people work, and how people work in terms of flexibility, communication and decision-making, according to Nadir Ebrahim, Chief Product Officer at WorkTango, who also spoke at the HR Tech Summit Canada.
"Almost all aspects of the workplace have been completely flipped over the last few months or years," he said.
Communication, for example, has gone from top-down to up, down and across; leadership has gone from managers who manage to managers who coach; and the company focus has gone from employee loyalty to the employee experience.
Ebrahim outlined the three areas of the WorkTango platform: rewards and recognition, surveys and insights, and goals and feedback.
For the first part, it's all about helping employees feel valued and celebrating and rewarding every moment that's important in an employee's life cycle.
For the second, it's all about making sure your employees are heard, amplifying their voice through authentic feedback, and bringing that back to your leaders, he said, "making sure that they specifically understand what's going on with their teams, what their people are telling us, and most importantly, how they can start to move the needle and address those people challenges."
Finally, for goals and feedback, this is a set of tools for managers to drive alignment around objectives, enable better conversations and sync this up between managers and employees, said Ebrahim.
And overall, "when you start to weave these products together, you start to really influence and shift that employee experience."
UKG delves into emerging trends of AI, machine learning
In a fireside chat looking at the future of HR tech, Keith Webb, Director of SaaS Technology, Global Enterprise Division at UKG, was on hand with Amanda Cennon, Global Head, Future of Work, Employee Experience and Employer Brand at Electronic Arts, discussing emerging trends such as the hybrid workplace, artificial intelligence, machine learning and natural language processing.
"Those are the disruptors because for 10 or 15 years, we've had data and we've been able to do predictive analytics. And then we took that and moved that on and applied that to prescriptive analytics, to the leadership nudges to do things to develop your teams based on the analytics coming out," says Webb.
"But now we're getting to the place where we've got all the data and now the bandwidth and, quite frankly, the abundance of computer space to use all that data to really amplify those data elements and surface the things that we can do to make our businesses much, much better."
For example, every decision made in the employee life cycle should tether to a "specific, unintended consequence" at the C-level, he says. So instead of hiring somebody because there's an open position, instead hire somebody with specific credentials "because we have an engagement or morale problem in this particular part of the organization. We're unfettered now with the amount of data we've got, so I'm excited about it."
As another example, Webb mentioned he used ChatGPT to ask, "Why would someone apply for a job at UKG?" and the tool provided eight specific points to consider.
"That's brilliant," he says. "Candidates might come in and ask the same questions… That's really the disruption. It's coming our way because leaders are going to have to jump onboard and get good at it really quickly and take competitive advantage of this before it does become mainstream."