In the last three years, 54% of Canadian businesses increased their remote work options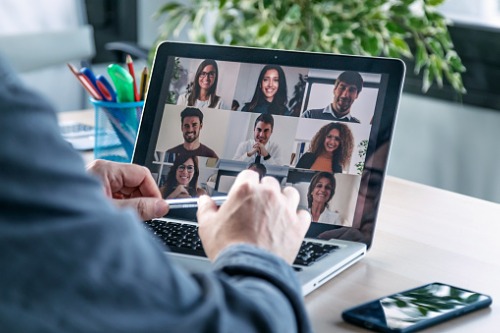 Remote work was on the rise across the world right before the COVID-19 pandemic. In 2019, 43% of US workers worked away from the workplace, while in the last three years, 54% of Canadian businesses have increased their remote work options. However, there is no denying that the number of people doing their jobs from home has risen through the numerous coronavirus lockdowns around the world.
Behavioral economics scientists recognized the sweeping shift that took place, but whether it turns out either positive or negative will depend on how effectively managers can pivot to implementing or designing best practices. That consistently fosters and promotes confidence, innovation, teamwork, connection, and psychological protection. Dan Ariely, one of the world's best human behavioral experts, uses tests to explain how these human factors lead to business success. Managers need to ensure the human side of things transitions with them when transitioning to working from home. Here are steps that you should take to adapt your management style and ensure that your remote team has a good working relationship.
The Key Is Communication
Maintain frequent, transparent, and consistent contact. As employees work from home, they can feel isolated from their organizations. Almost 47% of survey participants cited good communication as critical to their transition to remote work in a survey conducted. To define key themes in responses, the survey uses natural language processing, and it was determined that the most successful communication has five characteristics: it is frequent, transparent, part of a two-way conversation, easy to navigate, and consistent. In general, these communication concepts are helpful, but when a corporation's staff is dispersed, they are critical.
Build Trust
Working with remote staff needs the trust and confidence to do their work on time and schedule. Effective virtual organizations swap micromanagement and the manager mindset for a workplace that handles performance and outcomes, not activities. As a manager, it is necessary to empower the team and let them know that you are confident in their skills. This can be as plain as letting them know that you are doing so because you trust them when giving them a higher assignment level. Don't forget to provide input and thank your team for a job well done when you achieve significant milestones.
Reset Expectations
Most teams are socialized and used to optimize and synchronous work. They work together under the same working conditions, with the same work schedule, located in the same office. Managers must help their teams turn quickly to asynchronous work and personalization in a quarantined setting. You will need to reset perceptions of how work is done, let go of when and how tasks are performed, empowering team members to fulfill their duties on their terms. This implies concentrating on outcomes and providing more flexibility.
Encourage Creativity at All Levels
Find new ways for the organization to sell or expand. Encourage workers to apply ideas on how to remotely serve customers, extend existing facilities, or adapt old goods for new demands. Employees also have dreams that supervisors do not see for programs and goods. Enable them the chance to use ideas and suggestions to save their businesses. Leaders can be shocked at what arises from innovative challenges, leading to a more productive period for the company.
Don't Micromanage
The competence it was intended to inspire would also be impeded by micromanagement. It also makes workers feel as if they can't work with autonomy, which directly contributes to their stress. It is understandable the urge to micromanage the remote squad. You want to make sure everyone works as hard as they do in the workplace. When working with their remote teams, excellent 'office-based' managers have been seen turning into micromanaging demons. If you don't usually do that, the chance is that you shouldn't do it now.
Continuously Check In
Sociometric research indicates that shorter contact cycle times are more successful in building morale and commitment and preserving them. To keep in daily communication, use instant messaging. Don't encourage an employee to leave without checking in for half a day. Every day, preferably by video, you would want to hold a huddle, maybe rotating responsibility for leading it. Set the expectation of being present and not disturbed by everyone. Turn up as a virtual team player and model what it entails.
How Managers Should Use the Compressing and Archiving Tools for Better Data Transfer
In full drives, we will be knee-deep and unable to move along folders as quickly as we would if proper compressing and archiving tools are not present today. In the PC world, archiving is deeply rooted, making it an invaluable tool.
In the business world, compress PDFs are especially useful for many businesses, whether invoicing customers, keeping customer records in a compatible format, or sending significant memos. The best file compression software can make it easy to compress files for efficient storage. When you want to transfer multiple files via email and keep them under the attachment size limit, distribute them via various services, or send them to a remote cloud server, compression is also beneficial.
In conclusion
Remote work is a new reality and is here to stay and will bring new problems and possibilities. To manage the transition to a more dispersed workforce, organizations worldwide are experimenting with novel management strategies. However, we are in the early days, and it is not yet clear which of these tactics will survive. Leaders can not afford to wait for conclusive results; they need to act now to help their workers and organizations transition to remote work.
by Robert Ehrmantraut
Ehrmantraut is a technology advisor providing the highest level of consultative support on enterprise-wide information technology-based systems. He has a high level of understanding of best the practices with respect to the planning, design, infrastructure, implementation, and use of information technology and information management systems and processes.