New Cegid-Talentsoft report puts the focus on making work human again – now and into the future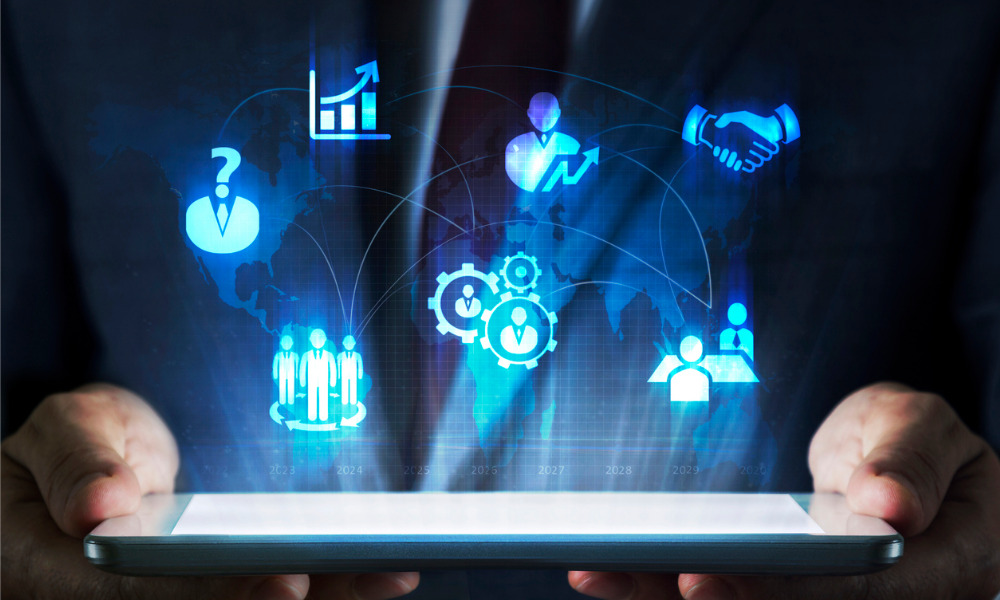 This article was produced in partnership with Cegid North America.
Every new year sees an influx of evolving HR trends – and according to Marc Andre Nataf, CEO, Cegid North America, 2022 is no different.
"2022 is the time for new mindsets," he observes. "It's the time for developing an agile culture and futureproofing your workforce within the skills economy."
"Digital transformation has been accelerated since the pandemic … empowering HR professionals to take part in boardroom discussions. Internal mobility and focus on employee engagement across dislocated teams also continue to be a priority."
With all this going on, Cegid have taken the timely move of unveiling their 2022 Cegid-Talentsoft HR Strategy report, an overview of three important steps for HR professionals to stay ahead of the curve.
So – what are the steps exactly?
First up, Nataf reveals, is Realignment – which revolves around "giving meaning to work, bringing the human element back into data analysis, investing in learning, experimenting with new tools and staying forward-looking."
Secondly, there's the need to Reconnect – which, Nataf elaborates, "is about making work human again … bringing connection back to the centre of work, focusing again on creating deep links and relationships at work, and going further through collaboration."
Finally we have the necessity to Redeploy. "Today," Nataf says, "it is all about skills. Make an inventory of which skills are available, which are missing and which ones you will use and deploy technology that will enable you to this data."
There's no doubt that advice from Nataf and the Cegid-Talentsoft team is well worth listening to. Since its inception in Montreal in 1996, Cegid has implemented talent management solutions for hundreds of public and private sector clients in Canada and around the world. In 2021, they acquired Talentsoft – a global HR leader with a strong presence in Canada – making Cegid a top player in North America.
Their comprehensive talent management solutions are designed to complement existing systems, while bringing deep functionality to talent acquisition, job multiposting, onboarding, learning, performance management, talent development, compensation management, talent assessment and succession planning, as well as other plug and play offerings in their extensive portfolio.
And their expertise is clearly visible from how they handled the darkest days of the pandemic, many lessons of which have filtered through into their 2022 strategy report.
"During the first stage of the pandemic," Nataf recalls, "we realized that HR departments across all industries were at the heart of the health crisis. We responded quickly by providing our customers with the support they increasingly needed."
"We saw a growth in clients wanting us to support their recruitment, onboarding and performance and succession planning needs like never before. [This] makes total sense – in order for organizations to retain their top talent, they need to maintain their engagement via learning and development opportunities, providing internal mobility promotions and managing performance in a "continuous conversation" type of way."
So – with 2022's established and emerging trends firmly in mind – how does Nataf envisage the world of work developing into the future … and what can HR professionals do to keep up with the times?
"Let`s face it," Nataf reflects, "there is no way back. There is no reset button. Leaders that are waiting to go back to normal will be doing so for a long time. We are ever changing beings, and we should embrace this. Change equals opportunity. Employees are looking for purpose, for meaning, for flexibility, for better pay, for better learning and development opportunities."
"This is not new. In a 2005 study, the Pew Research Center asked 19,000 people what gave meaning to their life. Guess what? Work only came second for 26% of the Canadians and 17% of the Americans. Family was first and material well-being only third."
Even with the biggest question of all on the table – "does your HR Strategy align with the new demands?" – Nataf is optimistic that organizations will take heed and synchronize their HR offerings with these evolving trends.
"It's refreshing to see prosperous organizations focus all their attention on their greatest asset," he says. "Their people."
Marc Andre Nataf is CEO of Cegid North America and the head of its HR Tech strategic initiatives.