CIC will help companies with new markets, technologies, R&D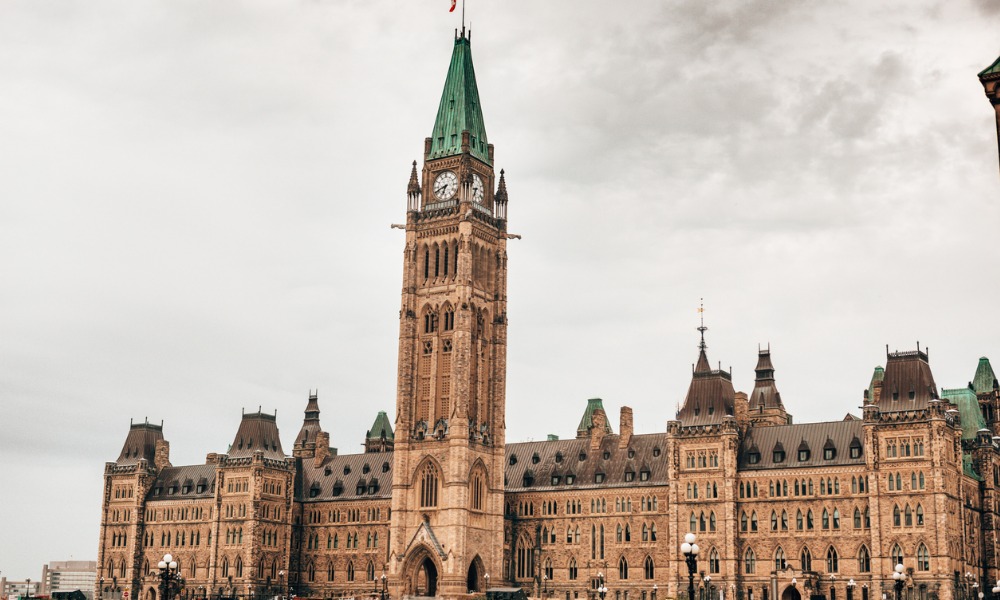 Ottawa has detailed how its $2.6 billion-investment over four years through Canada Innovation Corporation (CIC) will bear fruit.
Operating with the initial budget starting in 2023-24, the CIC will experiment with different approaches to improving Canadian business demand for new ideas, and increasing their capacity to invest in R&D projects that will turn those ideas into new and improved products and processes, according to the blueprint the government released on Thursday.
The innovation agency will also support Canadian business investment in, and protection of, intellectual property rights. It will also refer clients to a portfolio of recently created programs – including the Innovation Asset Collective, IP Assist, Elevate IP and Explore IP – to ensure that more Canadian businesses have access to resources that will support the development and exploitation of intellectual property.
"The global economy is changing, and with smart investments today, we can help create more good jobs for Canadian workers," said Chrystia Freeland, deputy prime minister and minister of finance. "By supporting Canadians and Canadian businesses in turning their new ideas and technologies into new products, services, and growing businesses, the Canada Innovation Corporation will help build a stronger and more innovative Canadian economy."
The COVID-19 crisis exacerbated the skills gap despite employers and HR leaders placing learning & development programmes at the top of their agenda, a global study previously noted.
Specifics
The CIC will conduct three main activities:
1. Delivery of funding programs with an initial focus on supporting the following types of projects across different stages of innovation:
Applied research projects that will allow businesses to acquire new information to build a deeper understanding of a particular industrial challenge and/or market opportunity, and use that knowledge to enable product development or process improvements.
Experimental development projects that will allow businesses to leverage scientific or technical knowledge to develop new products, processes, and services, or to improve existing ones. These projects could include the creation of a commercially workable prototype required for validation before large-scale commercial production, or the testing of new products or services within environments representative of real-world operating conditions.
Technological adaptation projects that will allow businesses to adapt existing technologies, such as artificial intelligence algorithms, for new purposes to develop new or improved products, processes, and services.
Available funding is expected to range from roughly $50,000 to $5 million per project, depending on project proposals. The CIC will also have the flexibility to support a select number of larger-scale R&D projects, with the ability to provide support up to a maximum contribution of $20 million per project.
2. Delivery of advisory services, including:
Educating businesses on the funding available through the CIC, as well as across other government departments and agencies;
Helping formulate R&D project proposals, including providing support for the creation and retention of intangible assets;
Connecting businesses to publicly funded researchers that are advancing projects with industrial applications that could address a business' challenges;
Referring businesses to R&D services and facilities at Canadian colleges, universities, and federal laboratories to facilitate R&D activities; and,
Facilitating linkages between firms in emerging, technology-focused, and established sectors to highlight the value of new technologies in improving productivity and growth.
3. Foresight and experimentation functions, by establishing a strategy team that will conduct ongoing program impact evaluation in the context of evolving private sector needs.
The CIC will be accountable to Parliament, but will operate independently from the government on a day-to-day basis. It will also draw on private sector experts to create new jobs, generate new and improved goods and services, and help Canadian businesses succeed in a changing global economy.
To build a national-scale platform of business R&D support, the National Research Council of Canada's Industrial Research Assistance Program (NRC IRAP) will join the CIC, according to the federal government. NRC IRAP provides a strong foundation upon which the CIC will be able to build an integrated platform and continuum of support, service, and strategy across all technologies and industries.
"The key to growing Canada's economy and creating good jobs is increasing investment in research and development and supporting new technologies that will help drive growth," said François-Philippe Champagne, minister of innovation, science and industry. "The new Canada Innovation Corporation will help increase the productivity and competitiveness of Canadian businesses all across Canada, positioning them for commercial success and cementing Canada's position as a global leader."