'The hybrid model is simply not possible for everyone'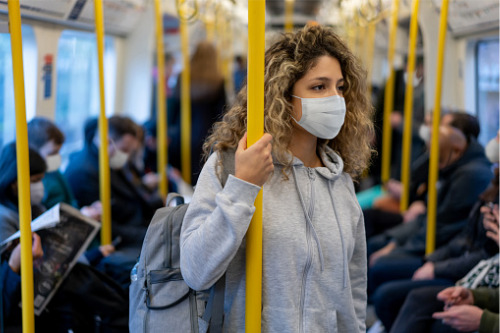 Our whole perception around working has changed exponentially over the past year. The global pandemic acted as a catalyst for the switch to remote work, leaving many of us in hybrid models. However, not all employees are so lucky. Spare a thought for those teams who have to exist in a physical space – workers who have no choice but to continue to commute when their colleagues stay at home.
"The hybrid model is simply not possible for everyone," explained Chris Mullen, executive director of The Workforce Institute at UKG, and speaker at recent webinar Biggest Workplace Trends of 2021. Mullen hosted speakers Natalie Bickford, Sanofi's executive vice president and chief people officer, Dan Schawbel, best-selling author and managing partner at Workplace Intelligence, and David Creelman, CEO of Creelman Research. The webinar discussed the top emerging workplace trends for 2021 – with the first, and perhaps the most pressing, being remote work adoption. Or, more specifically, how should organizations be treating their frontline workers so that they don't feel isolated and left behind?
Read more: Why it's crucial to be a resilient leader
"I think it's an incredibly important question – we really risk creating an 'Us' and 'Them' model," commented Bickford. "If you happen to have an office job, you're probably more likely to be in the hybrid or fully remote model.
"Whereas, in my world, employees in the manufacturing plants who are making these lifesaving vaccinations have to come into work. That's where the work must be done. This presents two issues in my mind. One is that, as we put out our new flexible or agile working policies in place, it's very important to look at options for those who have to come to the workplace. How can we give them a degree of flexibility? There's lots of tools that we can use, as many organizations do, such as part time jobs, job shares, family contracts, and time contracts, all of which offer flexibility in those frontline-type roles."
Secondly, Bickford advised that we need to start thinking laterally. Recently, their head of research and development (R&D) hosted a virtual talk with their global HR community which threw up some concerns.
"One of the questions that came up was how can we bring flexibility to R&D. For office staff, we know that they don't need to be in the workplace all the time - they can work in a much more hybrid model. But when it comes to our labs, which are open 24 hours a day seven days a week, we can't run it like an office environment with designated opening times. That's something we're thinking about now."
Read more: How to build resilience through COVID-19
Essentially, this switch to fully-remote or hybrid models has been tricky – but it has also presented a huge opportunity for employers to get creative and start thinking outside of the box. HR is moving beyond this archaic idea of nine-to-five, office-based scheduling, to something much more transient and amenable. However, as Bickford mentioned, it's super important to remember to check your privilege. Not all employees can realistically enjoy fully-flexible benefits – but there are ways to give them a tase of what they deserve.
"We recently conducted a study with one thousand hourly workers versus one thousand HR leaders – mainly CEOs, directors and executives in HR," added Schawbel. "We found that both hourly workers and their employers believe that hourly workers should get the same, or some of the same, benefits as their salaried colleagues. This just goes to show that things have moved in a different direction - one where employers are more open to thinking about degrees of flexibility in different fields. Essentially, what can we do for people who are required to be in physical spaces instead of working remotely? That's the big issue here."
To hear more on this emerging trend plus many more, watch UKG's free webinar Biggest Workplace Trends of 2021 here.