87% of HR leaders have felt their workloads increase over the pandemic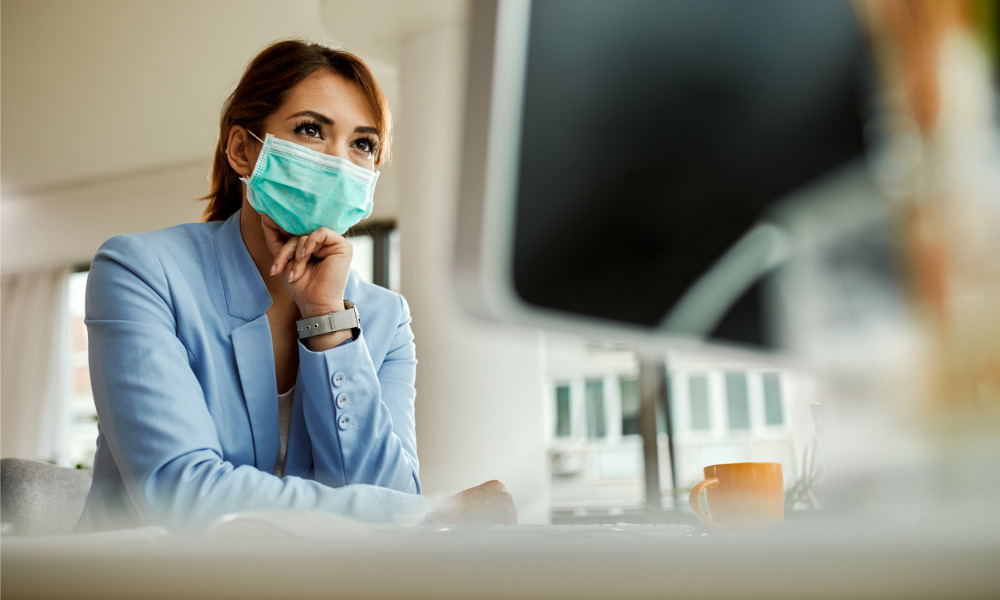 The pandemic changed almost everything about our lives – not least our working patterns. As a collective, we went from nine-to-five, office-based roles, to a flexible, remote arrangement – one which paradoxically led to an improved work-life balanced and a toxic culture of overtime. Organizationally, nothing is the same. The 'mirage' effect of the C-suite has dissipated – we've all seen behind the green curtain, with CEOs becoming noticeably more reachable.
And, for HR, the changes have been just as immense.
"The way that some HR professionals sprang into action to ensure workforce continuity during the pandemic merely solidified their position as key strategic and operational contributors at the C-suite table," added Dr. Jarik Conrad, VP of the human insights and HCM Advisory team at UKG – sponsor of our upcoming HR Leaders Summit. "However, for many others, the pandemic offered a new opportunity to demonstrate their value. This value has continued to be reinforced as organizations continue to shift their priorities around more people-centric policies and practices. This is an exciting time to be in HR."
Employee trust, specifically their trust in HR, has grown and grown in the pandemic. According to research from Agility, 59% of workers said they trust their leadership team 'extremely' when it comes to making important decisions. What's more, employees trust their immediate employer 27% more than their government as a source of COVID information. Compassionate and empathic leadership is, as all HR people know, the cornerstone to success in the months and years to come. As such, is important to capitalize on the current momentum – specifically how we're using technology to enhance internal innovation.
Read more: Is HR ready for a four-day work week?
"One dimension that the pandemic has changed innovation in Canada is through technology adoption," added Dr Conrad. "There's a direct correlation between technology adoption and innovation. Firms that adopt and use digital technologies at higher rates than their peers introduce innovation at significantly higher rates. The pandemic required firms to increase their level of digital technologies adoption to continue their operations with their distributed workforce, resulting in increased innovation."
And that's not just personal insight – it's verifiable data. A recent report from UKG focused on innovation and its impact on how we work. The study found that while 87% of HR leaders have felt their workloads increase over the pandemic, 69% wish their company was more innovative. Budget constraints, at 31%, was found to be the biggest barrier to people-centric innovation, with a shocking 72% of HR leaders saying they don't have any programs in place to encourage employee innovation right now. It's clear that while innovation is the main driving factor for positive change in a company, there's still a disconnect there.
Read more: Can I fire an employee for refusing a COVID-19 test?
So, looking ahead to 2023 and beyond, what will HR leaders have to grapple with in order to facilitate change in their organizations? Well, according to Dr Conrad, it's a complex maze of upskilling, reskilling, and robust opportunities;
1. Advancing diversity, equity, inclusion, and belonging.
"Particularly, in light of the fact that according to a March 2021 report by RBC, nearly half a million Canadian women who left the workforce during the pandemic have not returned to work, while more than 200,000 women slipped into the ranks of the long-term unemployed."
2. Responding to the Great Resignation
"At a time when employees are demanding more from their employers- more pay, more autonomy, more flexibility, for example."
3. Upskilling and reskilling
"Organizations will need to invest in emerging technical skills, as well as professional skills and competencies, that will help employees better understand themselves and work more effective with others."
4. Navigating a dynamic compliance landscape
"HR will need to work with their C-Suite counterparts to stay ahead on of the curve on legislative and regulatory changes."
5. Providing robust wellness initiatives and opportunities
"This is for mental and emotional health. The pandemic has been traumatic for many workers, we haven't seen the full effects of that trauma."
To hear more from Dr Conrad and other HR leaders, register for our upcoming HR Leaders Summit here.