HR leaders can help raise awareness of financial wellness and its impact on people's health, says CEO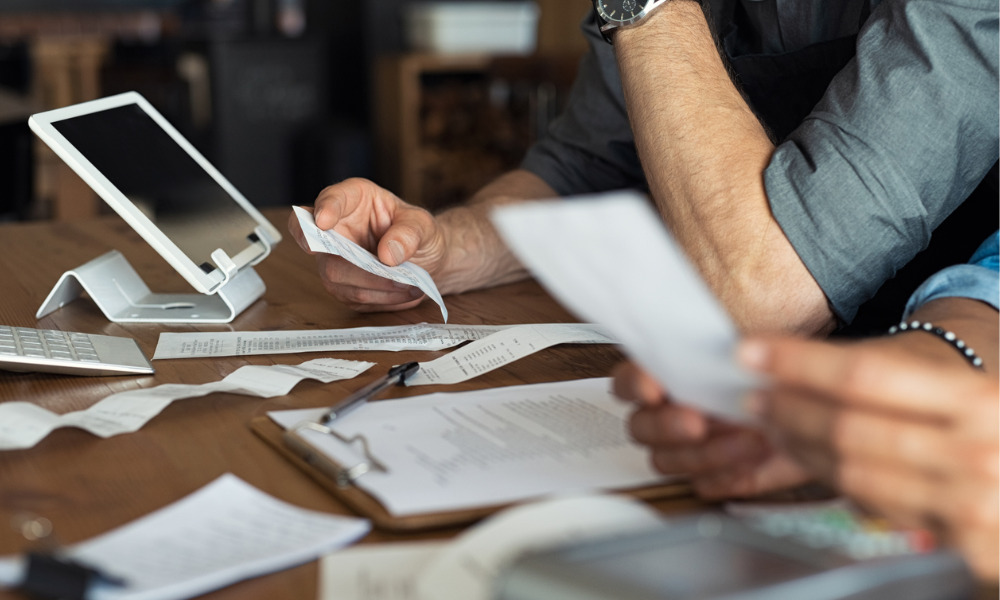 The world is suffering through the tail end of one of the biggest health crises in living history – but it wasn't just our physical wellness that's suffered. Financial wellness has also taken a hit – with employees more concerned than ever before about their finances. When we talk about financial wellness, we're referring to an ecosystem of things that ladder up to how we are feeling physically and mentally about our bank accounts. That's according to Karim Nanji, CEO at Marble Financial and 'MyMarble'; a platform for financial wellness solutions.
"Financial wellness is the sum of all these parts; what we know, our behaviour and our choices, financial literacy also plays into financial wellness," he told HRD. "If our knowledge is limited, we make bad impulse decisions or spend beyond our means, all these things contribute to 'financial illness'. When we refer to wellness, it doesn't really speak to net worth or how much money you have. It's more about having control over your day-to-day finances, having enough cushion to handle emergencies, managing your debt and your expenses, your borrowing, savings and planning for the future."
Pandemic woes
The pandemic has had a considerable impact on our personal finances, but we can't blame COVID for everything. Financial illness has always been around – it's just become heightened over the past few months.
"Canadians were suffering from a lack of financial wellness even before the pandemic, dealing with a lot of debt and living beyond their means," Nanji told HRD. "A recent study on the impact COVID's had on financial wellness showed that 20% of Canadians have been unable to meet their basic financial needs since the pandemic began.
"Since the pandemic, many people sunk deeper into debt, dipping into whatever savings they had. We normally recommend having 90 days' worth of emergency savings - but that wasn't enough for a lot of people. Three months wasn't enough because of the impact of the pandemic. What's more, 71% of people surveyed reported increased stress due to their finances and over 50% had to take advantage of government programmes."
Whilst the pandemic has negatively affected people's financial wellness, there was a glimmer of a silver lining in that people's awareness of their finances seems to have been heightened in the absence of people's daily routines - such as a daily coffee run - which in turn enabled people to cut down on non-essential spending. A recent report from Statistics Canada found some positive behaviours and strategies that households were using that could improve their financial resilience - including 62.1% of households reported having significantly reduced their non-essential expenses and 23.9% of households reported having established or built up an emergency savings fund, compared to 18% in October 2020.
Financial illness and employee morale
"There is a direct correlation between poor financial wellness and mental health," Nanji told HRD. "When we don't feel good about our finances our physical and mental health can be negatively impacted too."
The recently published Financial Stress Index by FP Canada revealed that 38% of Canadians said money was the number one source of stress in their life, ahead of personal health (26%), work (20%) and relationships (15%).
"Employees dealing with financial stress are twice as likely to report poor overall health, four times as likely to suffer from sleep problems, headaches and other illnesses," Nanji added. "It can also lead to more serious problems – mainly because financial wellness and how it influences your mental state can in turn can lead to heart disease, high blood pressure, depression and anxiety."
Financial stress on productivity
Financially stressed employees are five times more likely to be distracted at work. What's more, 50% of these employees spend three or more hours a week dealing with financial issues. If you were a mid-sized business and had 200 employees, these problems could see a $200,000 impact every year - the result of loss of productivity and absenteeism.
"I'd say there are two reasons why an employer should promote and provide support around the wellness of their employees," added Nanji. "Firstly, to support the business and avoid costly productivity absenteeism that can arise from employees debilitated by financial stress. Secondly, to support the employees themself, with value added services and benefits around financial wellness which contribute to employees feeling more well, valued, supported, loyal, happy and productive."
Financial wellness trends for 2022?
Looking ahead to 2022, it's expected that financial wellness will take on a more important role in organizational strategy. HR managers could even consider making financial wellness a cultural pillar for the organization – building programs that support people in this area.
"You're going to see financial wellness included as part of employee benefits programs - HR managers are going to be paying a lot more attention to this," added Nanji. "We're seeing a trend towards a wider range of benefits that serve individual lifestyles, more than dental, eye tests, drug coverage, and in additional to employee assistance programs for counselling and fitness programs. Tech based solutions like the MyMarble platform are the next wave for employers looking to provide turn key financial education and tools to employees. Whether it's budgeting, managing their finances, saving for retirement, or trying to purchase a home - these are critical skills that are sometimes missing for people and not taught in school or university. Offering these as benefits at work will deliver a return on investment for employers and better mental and financial health for workers."