An expert in the field explains how online advisors have the ability to alleviate some employer worries.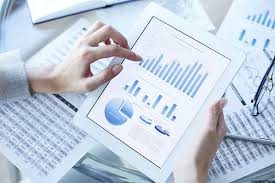 With more employers wanting to reduce their risks and costs around retirement plans, many are looking at alternate ways to offer employees support. Online-advisors are making waves across the personal finance industry in Canada, and corporations are increasingly keen to learn more about how the tech-based service is being tailored to help solve the needs and challenges HR departments face when it comes to guiding employees in personal finance.
The facts show that ensuring financial wellness as an employee benefit goes a long way. According to a
Manulife
/Ipsos Reid 2014 Health and Wellness Study, financially prepared employees are more engaged at work, and are also more likely to say they're motivated to do their best at work. On the other hand, financially unprepared employees are twice as likely to be unfocused and distracted, and 80 per cent are more likely to be living paycheque to paycheque.
But when it comes to investing, the average person is intimidated or just doesn't have the time and inclination to build their own portfolio. A study of seven large retirement plan sponsors revealed:
The majority (60 per cent) of plan members who weren't getting financial advice had risk levels that were either too low or too high.
80 per cent of plan sponsors said they'd be interested in providing some type of investment advice to their members.
In many cases, HR departments know that their employees are not picking the right investments due to lack of knowledge. For example, monthly contributions go into money market funds (the default choice when no product selection is made by employees), which yield almost nothing in return after costs. Many of those who do select their investments do so based on past performance only, or suggestions received from co-workers. HR managers are aware employees aren't always selecting the best investments, but don't necessarily have the expertise or resources to provide advice.
Additionally, a two per cent cost of running a program is significant in an environment where achieving a five to six per cent annual investment growth is challenging. Some HR departments fear that arranging for group plan investment advice may pose some legal risks to the firm if employee portfolios underperform. But in a world of shrinking defined-benefit retirement plans, not providing financial advice to group plans poses a much greater long-term risk of having financially unprepared and demotivated employees working on their teams.
Online-advisors have worked to understand the pain points and help address these challenges, and can be particularly appealing to any cost-cutting organization. Though simplified investing that can help your employees achieve financial security, the benefits of online-advisors include:
Personalized, goal-based portfolio construction and management for each employee.
Independent and unbiased selection of low-cost investment funds.
Service conveniently delivered online by experienced financial professionals.
Online investment advisors such as Invisor use technology to offer their services at a fraction of the cost of traditional investment advisors.
Employees can consolidate all of their investments – group and non-group – so they can get all of their savings professionally managed and monitor them all on one dashboard 24/7 on any device.
For HR departments, getting started with online-advisors is a simple and efficient process. With Invisor, for example, plan sponsors decide on employee eligibility, company contributory amounts (if any) and then open an account, a process that can be completed in minutes. Periodic allocation details are then sent on behalf of members. Invisor also helps the employer fulfill their fiduciary obligations by providing ongoing reporting.
There is no minimum investment required for members, and an actual advisor is always just a click or phone call away should they have questions about any aspect of their portfolio.
Contrary to traditional advisor models, online-advisors offer an unbiased, goal-based, online portfolio backed by financial experts at a low cost, without any hidden fees, charges or commissions. It's a hands-off, cost effective investment instrument for HR departments providing employees financial security that yields improved performance – a win-win solution.

Pramod Udiaver is the Co-founder and Chief Executive Officer of Invisor.ca, one of Canada's first online financial advisors that provides personalized investment management services. Passionate about personal finance and a student of financial markets himself, Pramod & his team's mission at Invisor.ca is to simplify investing and help Canadians reach their financial dreams sooner.