Saving more should result in better financial health – but the opposite is true for many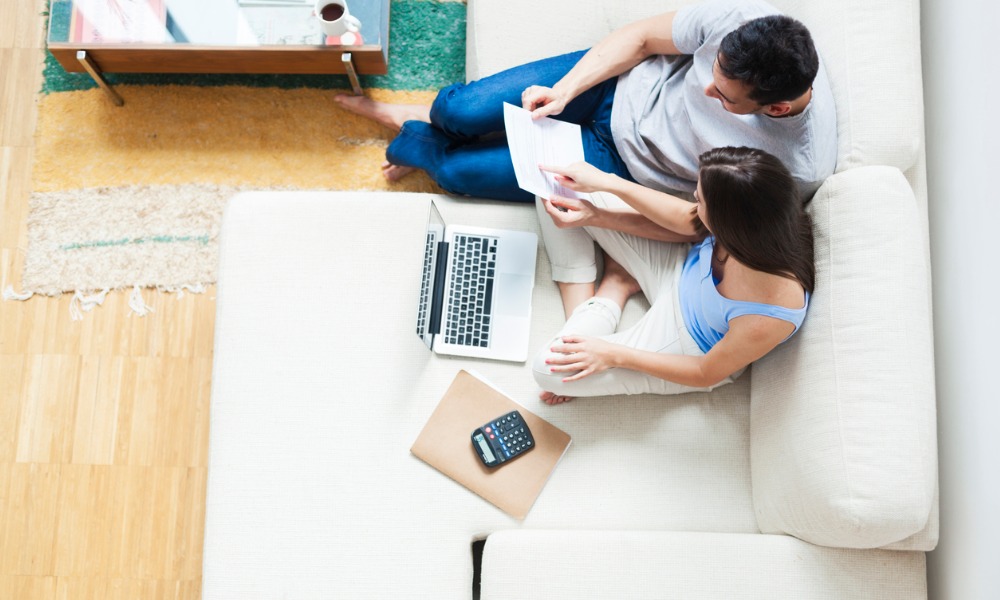 Canadians who continued working throughout the pandemic are in better financial standing this year than they were in 2019, yet their financial wellness still suffered amid the crisis.
Stay-at-home orders in the early months of the pandemic led to more Canadian employees being able to cut back on common expenses such as transportation, food and child care.
A total of 62% were able to save more than 5% of their paycheque compared to 59% who were able to do so a year ago, according to new data from the Canadian Payroll Association (CPA).
The percentage of people living from paycheque to paycheque also dropped by 6%.
Read more: How financial wellness can spark recovery after COVID-19
"Saving more should have resulted in improved financial health," analysts said. After all, an employee's ability to adopt better money-saving habits and survive a brief financial setback are among the indicators of improved financial wellness.
However, the events of 2020 – from COVID-19 outbreaks to massive job cuts and business closures – have had a negative impact on Canadians' financial health.
This reveals how disruptions also have a psychological effect on workers' spending and saving habits.
This year, an average of two in five Canadians can be classified as "financially stressed" (43%) while only one in five are said to be living a financially "comfortable" life despite the downturn (22%).
"It's hard to separate the statistically significant growth of workers who are financially stressed, from the COVID-19 pandemic," said CPA president Peter Tzanetakis.
On one hand, the pandemic has forced workers to "refrain from spending beyond their means". On the other, the crisis simultaneously created "drastic uncertainty" about the economy, he said.
Even among Canadians who are financially comfortable, an average of three in five are said to be "deeply troubled" by the threat of inflation.
Meanwhile, among those already struggling with money, more than half are worried about their ability to retire.
Read more: Most Canadians eager to learn more about money
These forms of financial stress can hamper an employee's productivity.
Seven in 10 Canadians are reportedly spending part of their work day worrying about their personal finances – and this translates to about $20.3bn in productivity loss, CPA said.
"That estimate is a conservative one," Tzanetakis said.
"The costs of increased absenteeism, decreased motivation, strained relationships with colleagues, and turnover that many respondents cite as consequences of financial stress, also need to be taken into account," he said.
"Simply put, it's smart business for organizational leaders to pay attention to and support the financial wellness of employees."