Audit claims many workers are not satisfied with employer's efforts, and nearly half are 'less than comfortable' in submitting a formal complaint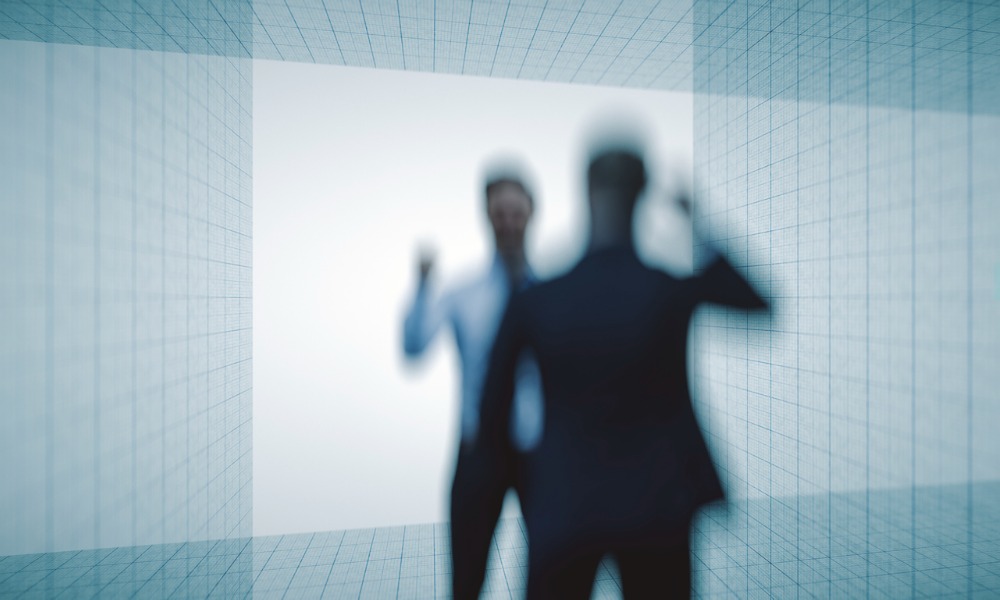 The City of Ottawa's government must do a better job addressing violence and harassment (WCH) in the workplace, according to a recent report.
Overall, 43% of respondents to a survey believe that senior leadership across the city does not, to a great extent, set the example that WVH is a priority, reports the city's auditor general.
Also, 39% feel that the city does not, to a great extent, take WVH seriously and is not committed to a safe, healthy and respectful workplace for employees. Nearly two in five (37%) also feel that management within their department has not, to a great extent, demonstrated a commitment to addressing WVH.
"While leadership within individual departments have made efforts to promote the messaging of a violence and harassment-free workplace, it was indicated that it is primarily ad-hoc, where discussions are had informally and/or when cases come up that require attention," read part of the report. "From our survey, only 35% of manager/supervisor-level survey respondents indicated that they have to a great extent engaged staff in WVH discussions."
The European Union Agency for Fundamental Rights (FRA) previously reported that three out of 10 workers have experienced some form of workplace harassment or violence, with women and those with disabilities being more at risk.
WVH is rampant in Ottawa
Those employed by the city say it's common knowledge that violence and harassment is common in their workplace, according to the auditor general's report: 35% of survey respondents say they are aware of abusive, disrespectful treatment of employees within their service area, and 33% say that they are aware of bullying behaviour in their service area.
In 2022-23, there were 13 WVH complaints from employees at the House of Commons, nearly double the eight complaints recorded in 2021-2022, according to a previous report. In 2020-21, there were only two complaints.
However, 34% of respondents to the auditor general's survey indicate that they are less than comfortable raising instances of workplace violence and harassment to the person they report to. And 49% say they are less than comfortable submitting a formal complaint of workplace violence and harassment through the established process to get resolution.
Some of the reasons for not reporting incidents include:
the belief that no action will be taken and a lack of trust in management
fear of the impact on reputation with leaders and colleagues
fear of the impact on career advancement
fear of penalties of discipline or reporting (retribution or retaliation)
Among Alberta employees, just 7% of those who either have seen sexual harassment happen or have had it happen to them report the issue to HR, according to a previous report.
"Our report highlights the need for greater prevention of violence and harassment in the workplace," said Nathalie Gougeon, Ottawa auditor general, in the report. "While the city continues to take steps to prevent violence and harassment in the workplace, it is important to acknowledge that cultural changes may not be fully realized for years to come."
Recommendations to address WVH issue
The Office of the Auditor General distributed survey questionnaires to over 17,000 Ottawa employees. However, it only received 3,697 responses.
The survey also excluded employees from Ottawa Police Services, Ottawa Public Health and Ottawa Public Library.
"In no way have we attempted to extrapolate or make assumptions about the entire employee population based on the survey results," read part of the report.
The Ottawa auditor general, however, did make the following recommendations in the report:
Develop a holistic strategy for WVH.
Develop a corporate plan/strategy for prevention.
Assess resourcing within the Workplace Safety and Compliance (WSC) unit.
Revitis the Internal Investigator model.
Revisit the Internal Investigator structure.
Develop dedicated WVH training for managers/supervisors.
Strengthen corporate WVH training,
Supplement employee training with materials and tools.
Establish timelines for sharing reports.
WVH is an issue not just for government employers but for Canadian businesses as well, according to Peninsula.
"Workplace violence and harassment is a serious concern for Canadian businesses and has no place in the workplace. As a business owner in Canada, it's important to take workplace violence seriously and take steps to prevent it," says Michelle Ann Zoleta, Health & Safety Team manager at Peninsula.
"By developing a workplace violence prevention policy, providing training for employees, implementing security measures, creating a respectful workplace culture, and responding promptly to incidents of violence or harassment, you can create a safe and healthy work environment for your employees."