Warning for bosses who distinguish between job applicants based their ability to work in Canada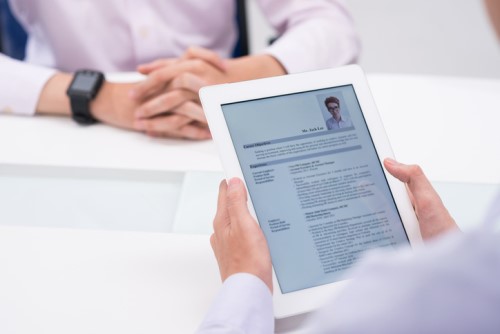 by Cristina Tomaino
A recent interim decision from the Human Rights Tribunal of Ontario (the "Tribunal") is an important caution for employers who distinguish between job applicants based their ability to work in Canada on a "permanent basis."
In Haseeb v Imperial Oil, 2018 HRTO 957, the applicant alleged that Imperial Oil had breached sections 13(1), 23(1), and 23(2) of the Human Rights Code (the "Code") in their job postings and advertising, written online application form, and verbal inquires throughout the interview process as to whether the applicant was able to permanently work in Canada.
The applicant was an international student at McGill University when, shortly before graduation, he applied for an entry level position at Imperial Oil. Under an immigration program involving the federal and Ontario government, he would be eligible as a recent graduate of a Canadian university to work in Canada for a fixed-term of three years by way of a "postgraduate work permit" ("PGWP"). This would have allowed him to work full time for any employer in Canada.
The applicant became aware from other international students that Imperial Oil required new graduate engineers to have either permanent residency or Canadian citizenship to be eligible for career-track positions. Accordingly, when he was questioned about his ability to work in Canada on a permanent basis he repeatedly answered in the affirmative. Ultimately, he was offered a job with the condition that he provide proof of his ability to "work in Canada on a permanent basis" by presenting either a Canadian birth certificate, a Canadian citizenship certificate, or a permanent resident card. As he was unable to meet this requirement, Imperial Oil rescinded the job offer.
During the hearing, the employer argued that the ability to permanently work in Canada was an "occupational requirement" as Imperial Oil stood to lose its investment of time and money by hiring and subsequently training a new graduate if they were unable to secure permanent resident status.
The Tribunal found that the "permanence requirement" amounted to a direct breach of the Codeas it discriminated between applicants based on the protected ground of citizenship. At paragraphs 110 – 111, the Tribunal stated:
…citizenship and non-citizenship are clear demarcations that are captured by the Code, with non-citizenship serving to capture all individuals in Ontario who are not Canadian citizens. Among non-citizens, there are individuals with varying residence status and different degrees of entitlement to work in Canada. Residence status and work entitlement are subject to change over time (i.e. they are mutable) within the class of non-citizenship. Citizenship, on the other hand, has attributes that are not mutable and the status of "citizen" is subject to revocation only in rare circumstances. To obtain protection from discrimination under the Code on the basis of "citizenship", the applicant need only establish that the alleged discriminatory treatment is linked to his personal characteristic of being a non-citizen of Canada (or non-Canadian citizen)…
[I]t is sufficient that "Canadian citizenship" is engaged by [Imperial Oil]'s requirement for it to run afoul of the Code on the ground of citizenship.
As we know, in some circumstances employers may be able to justify breaches of the Code if they can establish that the offending policy is a bona fide occupational requirement ("BFOR"). In this case, the Tribunal found that the BFOR defence is unavailable with respect to direct discrimination and that "a respondent in a direct discrimination case has only statutory defence(s) available" to them.
The Tribunal did, however, consider whether Imperial Oil's policy would amount to a BFOR in the event that the defence was available. It found that the BFOR defence was not sufficiently established for two main reasons (summarized at paragraph 16):
An "occupational requirement" must per se be linked to the performance of essential tasks relating to a job; and,
A bona fide occupational requirement is a necessary requirement and cannot be subject to waiver for varying business reasons, unrelated to accommodating and [sic] individual to successfully perform the essential tasks of the job.
Employers should be aware that their conduct during the recruitment and interview process can put them in breach of the Code. It is important to take care that job postings, application forms, and interview questions all conform to Ontario's human rights legislation. The lawyers at CCPartners are experienced in all aspects of human rights law including discrimination complaints and drafting human rights policies. Click here for a list of lawyers at CCPartners who can help.
Click here to access CCPartners' "Lawyers for Employers" podcasts on important workplace issues and developments in labour and employment law.