After claiming police force is silencing women, worker 'refuses' to participate in investigation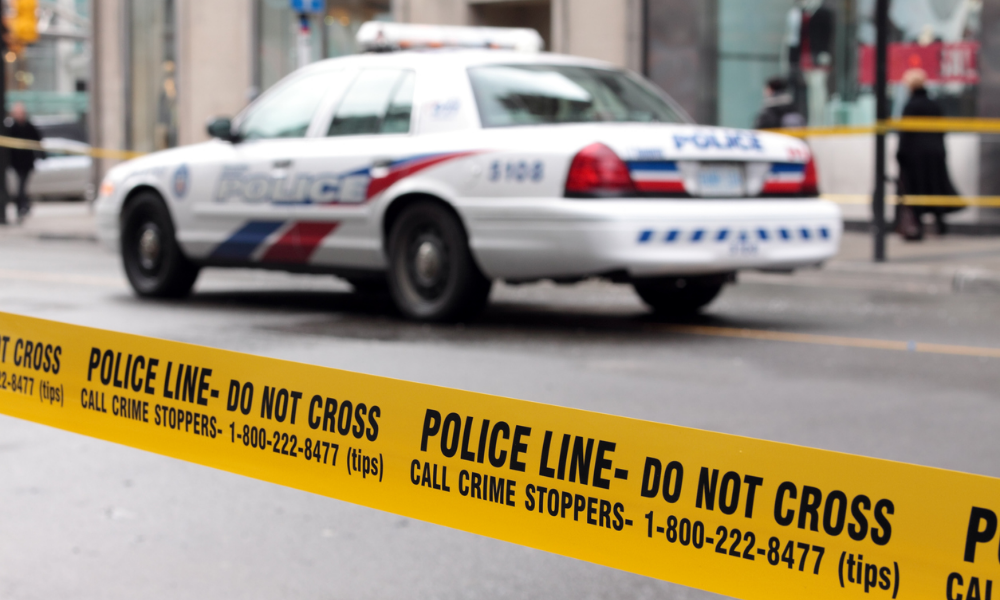 The Toronto Police Department will be firing an officer who made allegation of sexual harassment if she does not resign from her post within seven days, according to a report.
Const. Firouzeh Zarabi-Majd filed a complaint with Ontario's Human Rights Tribunal in 2018, in which she made a series of allegations about discrimination and sexual harassment in the workplace.
Recently, she was charged for eight counts relating to numerous tweets over an 18-month period, as well as her refusal to participate in an investigation led by the Professional Standards Unit. She was also involved in a separate incident in which she allegedly refused to leave the home of another officer.
The "nature and seriousness" of Constable Zarabi-Majd's misconduct is "weighty and extremely aggravating," said Robin D. McElary-Downer, a retired deputy chief with the South Simcoe Police service in her ruling, according to a CP24 report.
"Over an extended period of time, she (Zarabi-Majd) levelled libelous, slanderous vulgar tweets against the TPS and parties therein. Her tweets were untrue. She accused the TPS and others of silencing women, and yet she refused to participate in interviews with the PRS investigators," McElary-Downer said.
Irreparable damage
Zarabi-Majd did not attend the hearing, saying through her lawyer that she was unable to participate due to post-traumatic stress disorder, according to CP24.
Without directly addressing Zarabi-Majd's accusations, McElary-Downer claimed that she engaged in an "18-month smear campaign against the TPS and Board" from October 2020 to April 2022. During that period, the constable posted "hundreds" of "inappropriate vicious slanderous tweets," said McElary-Downer, adding that at least 50 of those tweets were aimed directly at then Chief James Ramer, according to CP24.
"Constable Zarabi-Majd's misconduct undeniably placed the public's confidence and trust in their Chief of Police, the Mayor and members of her Board, to name a few, on shaky ground.
She accomplished this by levelling slanderous accusations of patriarchy, discrimination, racism, and homophobia. She implicated they covered up sexual assaults, protected perpetrators and silenced women and in doing so, destroyed their mental health and careers," McElary-Downer said.
"In my view, being a woman and wearing a police uniform lent credibility to her critique of her employer and her serious allegations. Constable Zarabi-Majd compromised the community's trust in their police leadership. She caused irreparable damage to the Service as a whole and to those who lead it. This cannot be tolerated."
Recently, the Ontario Grievance Settlement Board dismissed a worker's grievance that she was denied the opportunity to fill temporary job vacancies because of her race.
'Advocate and whistleblower'
Meanwhile, Melanie J. Webb, Zarabi-Majd's defence lawyer, in the CP24 report, notes that her client "has not been accused of concocting false allegations of sexual assault or sexual harassment". She suggests that there is "corroboration to at least some of her claims."
Also, Zarabi-Majd's actions on Twitter are like those of an "advocate and whistleblower," says Webb, adding that her client "would not have been brought to this place" had it not been "for the failure to appropriately handle the harassment and the abuse and the toxic work environment that she experienced."
Previously, a female corrections officer at an Ontario women's correctional institution filed a workplace discrimination and harassment complaint after a colleague brought an adult sex toy to work as a gag birthday present and showed it during a training session that she was leading.