Could you be too ill to come to the office, but well enough to pitch for a softball game? Who is responsible for proving whether sick leave is legitimate?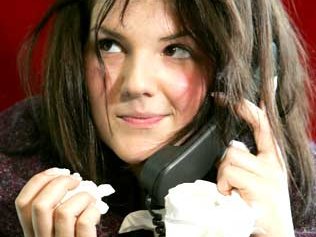 As employers' counsel, we are often asked to assist with managing employees who may be taking liberties with sick days. We've all observed a curious spike in sick days around long weekends or events like the Calgary Stampede. A recent poll conducted on behalf of Kronos Incorporated by Angus Reid reveals that as many as 54 percent of Canadians have faked being sick in order to avoid work. It is a particularly sensitive topic because of the intersection of the individual's right to privacy, potential human rights issues, and the employer's legitimate business needs. How far can or should an employer go to verify the legitimacy of the employee's illness? What if the employer has reason to believe the employee is faking it? A recent decision of the Alberta Court of Queen's Bench, Telus Communications Inc v Telecommunications Workers Union, 2013 ABQB 355, provides some guidance.
Jarrod Underwood was a service technician employed by Telus Communications Inc. in Fort McMurray, Alberta. In June 2011, Mr. Underwood requested a day off in July to attend a slo-pitch tournament. His request was denied on the grounds that there were not enough technicians available that day to complete the scheduled work. On the morning of the slo-pitch tournament, Mr. Underwood texted his manager advising that due to unforeseen circumstances he was not able to make it in to work that day.
Mr. Underwood's manager, suspicious of the timing of Mr. Underwood's absence, attended at the local softball diamonds and observed Mr. Underwood pitching. He did not confront Mr. Underwood at the time. The next day, Mr. Underwood was called into a meeting with his manager. He had missed seven client appointments the day before due to his absence. When asked about his participation in the softball tournament, Mr. Underwood stated that he was sick the previous day, but was able to manage his symptoms at the ball diamond. He stressed that he could not have managed the same symptoms at work in a customer's home. Although Mr. Underwood claimed he was only watching the game and not actually playing, when challenged by his manager Mr. Underwood changed his story and admitted to pitching. He continued to deny batting, however.
Telus terminated Mr. Underwood's employment and the union representing Mr. Underwood filed a grievance. The arbitrator found that the termination was not warranted and ordered Mr. Underwood to be reinstated and given a one-month suspension. Telus sought judicial review of that decision at the Court of Queen's Bench.
The court found that the arbitrator's award was unreasonable. The only evidence in support of Mr. Underwood's contention that he was sick was his own testimony. All other evidence suggested otherwise. The court also found the arbitrator's award was unreasonable because it suggested that an employee could be too sick to attend work, yet sufficiently well to play baseball. The court wrote:
I take the Union's point that not every illness that requires an employee to miss work will render that employee entirely incapacitated. One likely would not quarrel with an employee who missed work because of illness but got out of bed to read or watch television. Nevertheless, I am of the view that the conclusion that an employee who is too sick to work could still pitch in a baseball game defies logic and common sense.
Further, while I can appreciate that attending at customers' homes and businesses while suffering from diarrhea might carry with it some awkwardness, it seems to me unreasonable to conclude that the problem could be so severe as to merit missing work, yet be manageable from the pitcher's mound.
Parsing sick leave to this extent creates an unworkable standard and is therefore unreasonable.
The court also found that it was irrelevant whether Mr. Underwood's manager confronted him at the baseball diamond and ordered him back to work. The starting proposition is that the employee has an obligation to be at work when scheduled unless he has a valid reason for being absent. There is no obligation on the employer to follow up on employee absences and issue an additional directive to attend work where the absence seems to be invalid.
The decision should provide some comfort to employers who have concerns about the legitimacy of an employee's illness. The employer cannot be expected to prove a negative and bear the burden of establishing that an employee is not sick. Employers should consider requesting a doctor's note to support the employee's illness, especially for lengthy absences or where circumstance suggest an employee may be faking sick. It might not always be possible to find your employee engaged in other activities when he or she is absent for work due to illness, but where that evidence does exist discipline may follow.
- Stephen Torscher
For more information and advice contact a Miller Thomson lawyer at: [email protected].