Employer had non-discriminatory reason to cut pay and benefits during medical leave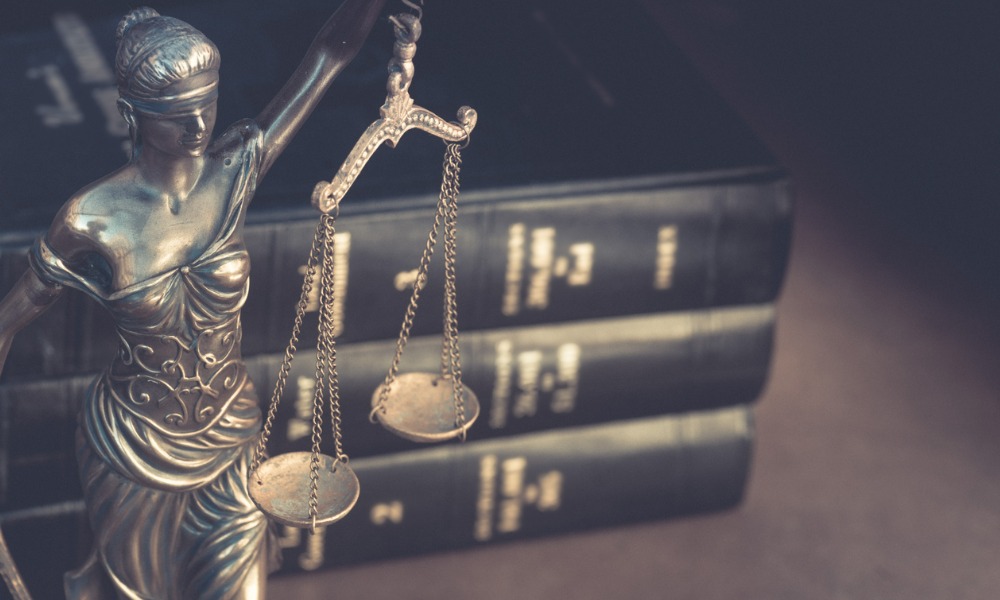 A worker was not discriminated against when his employer discontinued his pay and benefits when he went on medical leave less than three weeks into his employment, the British Columbia Human Rights Tribunal has ruled.
The worker was hired by Kiewit-Ledcor TMEP Partnership -a joint venture between construction contractors on a pipeline project in BC - in July 2019 as a safety co-ordinator. He was subject to a three-month probationary period, although his extended health and dental benefits kicked in immediately.
On July 26 - about two weeks into his employment - the worker was startled by the noise from a project manager opening a door and knocking over an empty water jug. According to the worker, the loud noise triggered his post-traumatic stress disorder (PTSD) – which he had not told anyone about.
The worker made an inappropriate comment about the project manner to a co-worker. He worked the rest of the day and reported to work as normal the following day.
Medical leave
However, four days later, on July 30, the worker texted his supervisor saying that he would be away from work due to illness. He later provided a medical note stating that he needed to have rest off work until Aug. 14 for a medical condition.
On the same day, the worker's supervisor informed management that he had concerns about the worker's performance and would look into the process of termination his employment.
Management met to discuss the supervisor's concerns on Aug. 6 and 7, and on Aug. 8 they decided to terminate the worker's employment
On Aug. 9, a project HR manager emailed the worker to inquire about his ability to return to work. The worker said that he would be seeing his doctor on Aug. 13 and would pass along his status after the appointment. Although he agreed to call her on the phone, he didn't call her back.
Worker disclosed PTSD
On Aug. 11, the worker emailed the project HR manager and said that he had PTSD from his paramedical and military service. Two days later, he provided a medical certificate indicating that he would continue to be off work "due to illness/injury."
On Aug. 15, the worker wrote to the senior supervisor about the water jug incident in July and how it had triggered his PTSD. He acknowledged that he had reported for work the next day, but he "spent most of the day in fear, depression, had extreme hyper-vigilance, nauseated and exhausted."
The worker provided another medical certificate stating that he was unable to work due to illness until Sept. 15.
On Aug. 29, Kiewit-Ledcor advised the worker that it was placing him on unpaid leave with no benefits, retroactive to his last day of work on July 29. The worker expressed concerns, but he didn't respond to the company's attempts to contact him to discuss his benefits and explain that benefits for employees on unpaid leave were suspended because there was no income from which to deduct the employee contribution portion of the premiums.
The worker filed a human rights complaint alleging discrimination in his employment on the basis of a disability. He said that putting him on unpaid leave and terminating his health benefits was discrimination and it adversely impacted him, further exacerbating his PTSD.
Too new for paid time off, STD benefits
Kiewit-Ledcor applied to have the complaint dismissed without a hearing on the basis that it had no reasonable prospect of success, noting that it made several attempts to contact the worker to discuss his benefits while he was on medical leave, but he didn't respond. The company also argued that the worker was too new to have earned any paid time off or be eligible for short-term disability benefits, which required the completion of three months of employment.
The tribunal noted that the complaint was filed before the end of the worker's employment, so the only issue was the unpaid leave with no benefits. In addition, the worker had to prove it was discriminatory by demonstrating that he had a protected characteristic, he experienced an adverse impact, and there was a connection between the two.
Although the worker provided medical certificates indicated that he needed to be off work due to illness, there was no evidence that the worker suffered from PTSD other than his self-disclosure to the supervisor while he was on medical leave, more than two weeks after the water jug incident. However, the company seemed to accept that disclosure at the time, said the tribunal.
The tribunal noted that there was no dispute that the worker's pay and benefits were cut off while he was away from work, which caused adverse benefits as the worker couldn't pay for prescription drugs, psychiatric care, or other things that he needed while experiencing his mental condition.
Non-discriminatory explanation
The tribunal found that the company's explanation as to why benefits weren't continued on unpaid leave was reasonable – the worker wasn't being paid because he wasn't at work and he wasn't yet entitled to short-term disability benefits - and the worker didn't provide the opportunity to discuss it anyway because he didn't return the company's phone calls.
While the worker may have had a disability – for which he didn't provide medical proof – and he suffered from an adverse impact, he did not demonstrate a connection between his disability and the termination of his benefits or pay. Kiewit-Ledcor had a reasonable, non-discriminatory explanation for stopping the worker's pay and benefits, said the tribunal in dismissing the complaint for having no reasonable prospect of success.
See Battaglia v. Kiewit-Ledcor TMEP Partnership, 2023 BCHRT 1.