The word 'severance' has a few different meanings in Ontario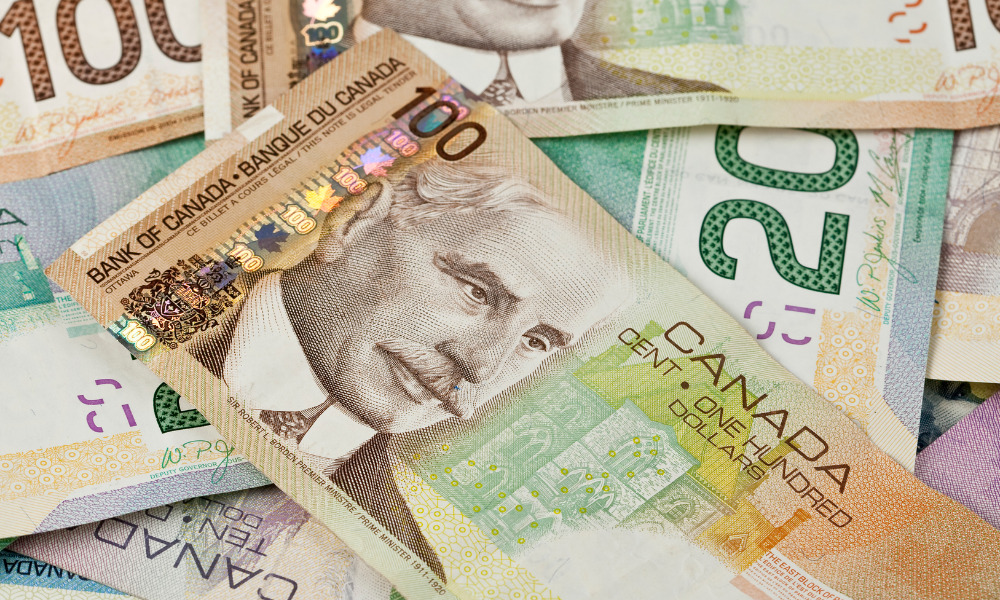 The issue of severance pay has been around over the past couple of months after recent government appointments and terminations - but what is it, really, and how is an employee entitled to it? HRD spoke to Rachel Patten, an Associate at the Whitten & Lublin Employment Lawyers, to clear the issue on severance pay and what employers' crucial role in granting them to staff.
"The word 'severance' has a few different meanings in Ontario. Using the term generally, severance is divided between an employee's statutory entitlements and their common law entitlements," Patten told HRD. "All employees dismissed without cause will be entitled to the statutorily mandated minimum entitlements, which is generally a week or two of notice for each year of service, up to a certain cap."
According to Patten, employees as a default are "entitled to common law severance if they are dismissed without cause, unless an employment contract validly restricts that right."
"This is a longer period of notice, determined with reference to characteristics like the employee's age, tenure, position, income, and availability of similar employment," she explained.
Read more: 7 frequently asked questions about severance pay
The issue of severance pay came up after Manitoba Premier Heather Stefanson recently rehired chief of staff Philip Houde, who received almost $85,000 in severance when he left the province's Progressive Conservative government in June, CBC reported. Houde was also the chief of staff under former Premier Brian Pallister, who previously criticised the New Democratic Party when they rehired Liam Martin as chief of staff in 2017 under Opposition leader Wab Kinew.
Martin received $146,047 in severance after he left as chief of staff in 2014, under former Premier Greg Selinger's administration. Pallister previously commented on Martin's rehiring that it was "not fair" and "not right."
"It's taxpayers that are paying that bill," said the former premier as quoted by CBC.
Now, when Stefanson, under Pallister's Progressive Conservative party, did the same thing, she said: "On the issue of severance, all employees are entitled to certain benefits as identified in their contract agreements, and I will respect that process."
In another instance, the former chief of staff of Calgary Mayor Jyoti Gondek, Stephen Carter, was paid approximately $100,000 in severance when he was dismissed in February.
This figure was confirmed by Carter himself, who defended the severance pay that he received.
"In our employment system, when an employee is dismissed without cause, a severance payment is made to ensure no litigation ensues," he said in a statement quoted by CBC.
Read more: Liability for severance pay depends on company pay roll size
Can the right for severance pay be revoked?
Given these instances, and how the officials were criticised for receiving a huge sum of money in the form of severance, can an employer revoke severance pay?
"It is very rare for a dismissed employee to lose their entitlement to some form of severance," explained Patten. "Dismissal for cause is the capital punishment of employment law, and requires severe misconduct. Given the impact that a dismissal without severance will have on an employee and their family, employers must be very cautious when claiming they have cause for dismissal."
Advice to employers
To avoid conflict on severance pay, Patten's advice is: Get an employment lawyer.
"Calculating the proper severance package can be tricky. Employers and employees alike should speak with an employment lawyer to ensure any severance offer is fair and in line with the law," she said.
According to Patten, employers that fail to pay severance or pay the proper amount of severance may be subject to a wrongful dismissal lawsuit or a Ministry of Labour complaint.
"A common issue that arises is not only the length of the notice period, but the compensation to be paid. Many employers are resistant to paying out incentive compensation like commissions and bonuses, which often instigates litigation. Employers that attempt to withhold severance due to false and flimsy allegations of cause may also face stiff punishments and damage awards in court."