Employers will no longer need to request vaccine certificates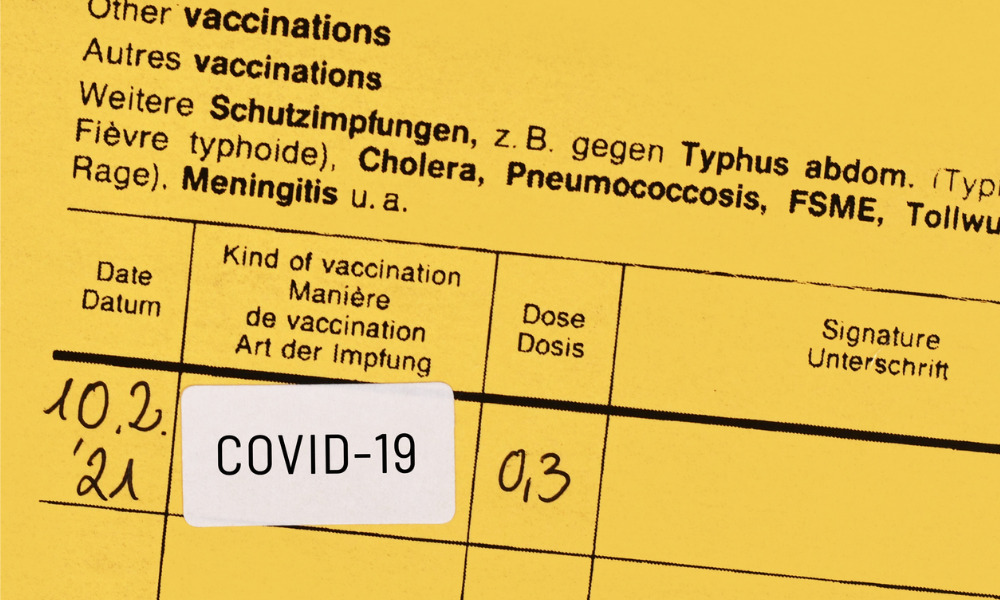 Various Canadian provinces are one step closer to normalcy after announcing that they will be lifting proof of vaccination requirements in their areas. Alberta, Saskatchewan, Manitoba, and Ontario have declared in separate statements that proof of vaccinations will no longer be required when accessing businesses.
Alberta
Alberta last week ended its Restrictions Exemption Programme, the province's vaccine passport system. This means that guests or patrons no longer need to provide proof that they are vaccinated before they are granted entry to businesses or restaurants.
"Now that we are through the worst of the fifth wave and have achieved high vaccination rates, it is time to shift to a balanced approach where we are able to live with COVID-19 and return to normal," said Premier Jason Kenney in a statement.
Saskatchewan
Similarly, Saskatchewan's proof of vaccination mandate is no longer enforced since Monday, with the SK Vax Verifier app in the process of getting decommissioned. The application, which was used by businesses to scan QR codes for proof of vaccinations, will no longer be available for download by new users and existing users are asked to delete the app in their device.
According to the provincial government, vaccination records are still on their MySaskHealthRecord and can still be saved on their smartphones. This can be used by residents who will need to use them when travelling to other territories that still require them.
Read more: Can employers require proof of vaccination?
Ontario
Ontario will also be following the footsteps of other provinces in lifting vaccine mandates starting March 1, according to an announcement from Premier Doug Ford. However, he gave the greenlight to businesses if they still want to require proof of vaccination before granting customers entry in their premises.
"Ontario will also lift proof of vaccination requirements for all settings at this time. Businesses and other settings may choose to continue to require proof of vaccination," the government said as quoted by Global News.
Manitoba
Also starting March 1, the province of Manitoba will no longer need to prove that they are fully immunised before entering public venues, according to the National Post.
"It's time for a new normal to begin in Manitoba. We need to end the divisiveness between families, between communities. We need to move forward," said Premier Heather Stefanson in an announcement quoted by National Post.
The premier in a separate statement extended her gratitude to Manitobans for their "collective efforts and dedication, compassion, and willingness," which gave way for the provincial government to lift restrictions.
Quebec
With other provinces making moves to scrap proof of vaccination policies, Quebec Premier François Legault hinted on Monday a similar action in the territory.
In a report from CTV News, Legault said that the need for proof of vaccination in the province may also end as COVID hospitalisations continue to decrease.
"We will discuss that tonight, and the plan of [Health Minister] Christian [Dube] is to get rid of the pass as soon as we get the okay from the public health," said Legault on Monday as quoted by CTV News.
However, the premier said that while they want to remove most measures, they are being cautious as they are still considering epidemiological trends and the hospital situation in the province.