Finds 116 in violation, with 93 facing monetary penalties totalling $1.5 million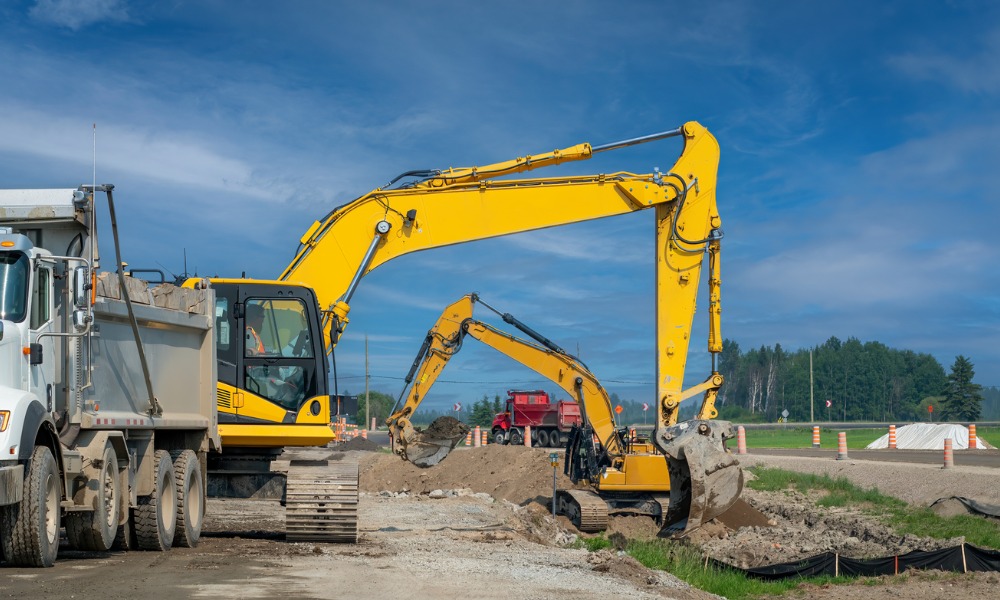 The federal government has taken steps to ensure employers who have failed to comply with all the requirements of the Temporary Foreign Worker (TFW) Program pay the price.
Last fiscal year, the Ministry of Employment and Social Development of Canada conducted over 2,100 inspections and found that 94 per cent of employers are compliant.
However, six per cent failed to meet all the requirements under the program.
From April 1, 2022, to March 31, 2023, 116 employers were found non-compliant with the TFWP. Of these, 93 employers have faced administrative monetary penalties totalling $1.54 million for violating the conditions of the program.
Also, 23 employers were issued a warning, and seven employers are now banned from using the program, some for up to five years.
Recently, Stefan Larrass, senior policy advisor, Ontario Fruit and Vegetable Growers' Association, in talking with HRD Canada, voiced concerns about comments made by an expert from the United Nations concerning the TFW Program. Tomoya Obokata, UN Special Rapporteur on contemporary forms of slavery, earlier said that "employer-specific work permit regimes", including the TFW Program, make migrant workers "vulnerable to contemporary forms of slavery".
Non-compliant employers
Among the non-compliant employers is transport employer 10047179 Manitoba, which has been fined $258,000 for failing to provide adequate wages, adequate accommodations, and safe working conditions, among other violations.. The employer is currently facing a five-year ban from the program, and they're ineligible until Feb. 10, 2028.
1819856 Alberta, another transport employer, was also fined $152,250 for failing to provide adequate wages and working conditions; failing to comply with federal, provincial and territorial laws that regulate employment; and failing to retain documents as required for the assessment of compliance with the program conditions. The employer is facing a five-year ban that will be lifted on Jan. 20, 2028.
Green West Building Maintenance has also been tasked to pay $53,000. The government also imposed a five-year ban on the company – to be lifted on Feb. 3, 2028 – for violation number 9: The pay or working conditions didn't match, or were not better than, what was listed on the offer of employment, or the job was not the same as what was listed on the offer of employment.
Improving the TFW program
"The Government of Canada takes its responsibilities to protect temporary foreign workers very seriously and continues to take steps to improve employer compliance with the TFWP," says Ottawa.
"In September 2022, new regulations were implemented that improve the program's ability to conduct inspections and increase overall compliance by helping employers adhere to the rules and holding them accountable. These efforts complement other recent initiatives, including the launch of the new Migrant Worker Support Program and the TFWP Workforce Solutions Road Map."
There are three categories of violations in the Immigration and Refugee Protection Regulations that result in Administrative and Monetary Penalties (AMP) and bans from the TFWP. These violations include those that would put the life or safety of a temporary foreign worker at risk, failing to pay appropriate wages, failing to provide safe working conditions and appropriate accommodations, violations related to COVID-19 and quarantine, and when temporary foreign workers are victims of some types of abuse.
Recently, the Association for the Rights of Household and Farm Workers (DTMF) – a Montreal-based workers' rights group – filed an application for a class-action case to ban closed work permits, which bind foreign workers to a specific employer.
Moving forward, the government will provide
In 2022, there were 204,700 temporary residents with work permits through the TFWP, representing roughly one per cent of the labour force.
In August, Ottawa launched the Recognized Employer Pilot (REP) under the TFW program. Under the pilot, Ottawa is investing $29.3 million over three years to address labour shortages and reduce the administrative burden for repeat employers participating in the program that have a history of complying with program requirements.
"A lot of things are not known and we just have to keep reminding people that there's a lot of people involved that are trying to make the program the best it can be," Larrass previously said.