Legislation met with mixed response from industry, leaders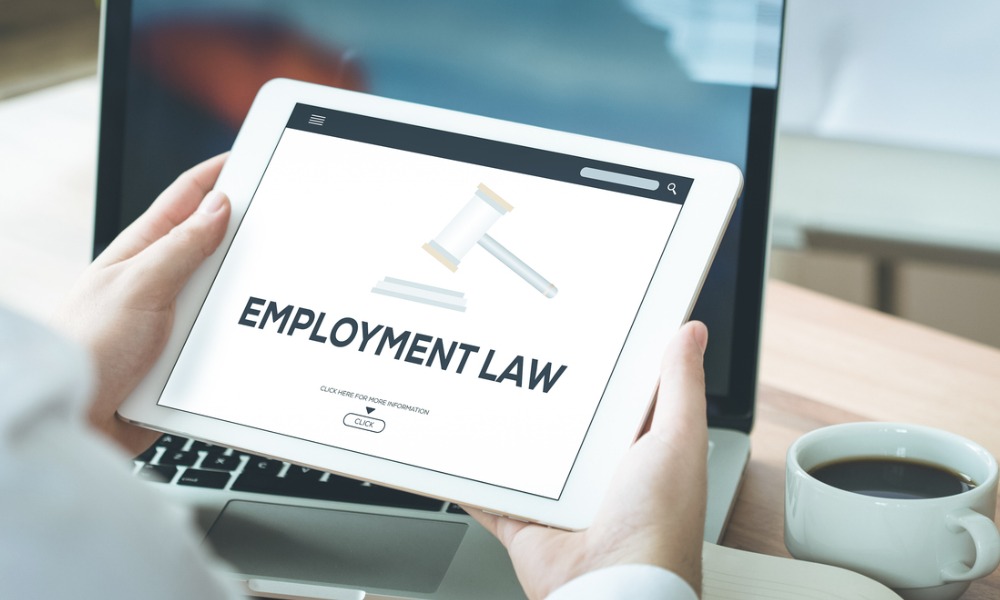 Ottawa has vowed to put workers and communities at the centre of policy and decision-making under a new sustainable jobs legislation.
The government has introduced the Canadian Sustainable Jobs Act, which will create a Sustainable Jobs Partnership Council to provide the government with independent advice on the most effective measures to encourage sustainable job creation. The council will also provide advice to support workers and communities in the economy they are building for the future.
Ottawa will also publish a Sustainable Jobs Action Plan every five years, beginning in 2025, to put in place measures to invest in the net-zero emissions economy and skills of the future. It will also establish a Sustainable Jobs Secretariat to enable policy and program coherence across federal entities on the government's sustainable jobs approach, and to support the Partnership Council.
"Workers will lead our energy transition," says Seamus O'Regan Jr., minister of labour. "It's workers who know how to build up renewables and lower emissions. We need them. We need more of them."
The act will hold future governments to account with respect to supporting Canada's workers in a strong Canadian economy for generations to come.
Its creation was by more than two years of consultations and conversations with provinces and territories, Indigenous Peoples, workers and unions, industry, environmental and civil society organizations and interested Canadians, according to the government.
"Canada is executing its plan to become the clean energy and technology supplier of choice in a net-zero world. With this legislation, the federal government is taking yet another step forward to ensure that Canada's workers have the skills and support necessary to seize this generational opportunity."
Environmental employment across Canada is expected to increase by eight per cent over the next decade, according to a report from ECO Canada published in 2020.
'Competitive advantage' for Canada
Several stakeholders have positive words for the new legislation.
"With the Canadian Sustainable Jobs Act, which resulted from the Supply and Confidence Agreement, we have an opportunity to establish a better model for collaboration between workers, their unions, industry and governments," says Bea Bruske, president, Canadian Labour Congress. "This can give Canada a competitive advantage in the new global low-carbon economy, while ensuring benefits for workers and communities."
"Through this legislation, the government of Canada has demonstrated its commitment to protecting good-paying, highly skilled jobs," says Russ Shewchuk, International Brotherhood of Electrical Workers (IBEW) international vice president for the First District (Canada).
"The Canadian Sustainable Jobs Act, established through the Confidence and Supply Agreement, supports our calls for unions, industry and governments to be working together to ensure that workers are the focus and a blueprint is established to create good-paying jobs in a net-zero economy. The IBEW's almost 70,000 members in Canada are ready to help build the next generation of Canada's vital energy infrastructure to help us reach our net-zero goals."
Alberta questions Sustainable Jobs Act
However, Alberta Premier Danielle Smith issued a warning to the federal government about the legislation.
"It appears the primary purpose of the proposed Sustainable Jobs Act is to form an advisory council that will provide the federal government with recommendations on how to support the Canadian workforce during transition to a 'net zero economy.'
"To be clear, if this new advisory council provides the federal government with recommendations that are inconsistent with Alberta's Emissions Reduction and Energy Development Plan or otherwise interferes with our province's constitutional jurisdiction over the development of our natural resources and regulation of our energy workforce, Alberta will not recognize the legitimacy of those recommendations in any manner."
Meanwhile, the International Institute for Sustainable Development (IISD) points out some room for improvement of the legislation.
"This legislation is essential but must now be further strengthened by bringing important elements from the preamble – such as the principles of inclusion, Indigenous rights, and Canada's climate commitments – into the body of the bill to ensure accountability and certainty," says says Laura Cameron, Policy Advisor, IISD.
IISD says it is looking forward to work with Ottawa to ensure the legislation includes:
Specific principles and mechanisms to support Indigenous peoples as equal partners at all levels of planning and decision-making.
Reference to Canada's climate commitments and Net-Zero Emissions Accountability Act in the body of the bill, to ensure that worker supports and job creation will be aligned with the transition away from fossil fuels.
Regional just transition planning mechanisms to ensure the principles, processes, and resources guide and support regional planning.
Support programs for workers facing job loss or transition, such as expanded employment insurance, pension bridging, and relocation supports.