More than 30,000 jobs are available for the refugees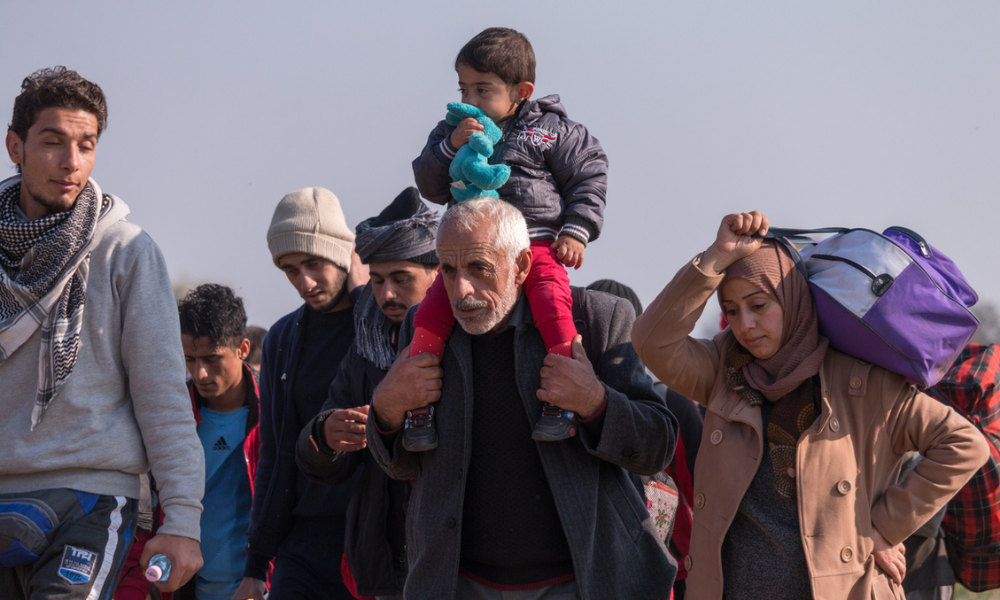 Employers, labour unions, and households across Ontario are ready to provide jobs and shelter for Ukrainian refugees who may seek assistance inside the province, according to Labour Minister Monte McNaughton.
McNaughton told reporters on Tuesday that "hundreds of employers" and "dozens of labour leaders" have stepped up to provide over 30,000 jobs for Ukrainian refugees if they decide to come to Ontario.
"I'm really pleased to say, you know, it speaks to the kind of people that are here in Ontario, that hundreds of employers have stepped up, dozens of labour leaders have stepped up. We now have more than 30,000 jobs waiting for Ukrainians when they come here," the labour minister said as quoted by Global News.
A "dedicated jobs hotline" will be established for Ontario employers and unions to help them list jobs that are available for Ukrainians to help them connect with in-demand jobs.
According to the official, he also spoke to many Ontarians who said they would open their homes for incoming Ukrainians.
He said that their job is to ensure that Ukrainians will have jobs and homes for them when they arrive in the province, adding that they are working on having translators on board.
"And it's all hands-on deck to make the transition as soon as possible," he was quoted as saying by the Global News.
Read more: How to support your employees amid the Russia-Ukraine conflict
McNaughton has yet to provide specific data on how many Ukrainians are expected to arrive in Ontario, but data from the United Nations said that about 2.8 million Ukrainians have become refugees since Russia began invading Ukraine.
McNaughton said he spoke with Federal Immigration Minister Sean Fraser to offer Ontario's full support for Ukrainians when they come to the province.
"I can reassure Minister Fraser [that] all of the people in Ukraine that are going to be coming here that we're going to be ready to welcome them to make the transition as smooth as possible to ensure that they have shelter, to ensure that they have training services and jobs," he said in a press conference.
The labour minister's remarks came after Ontario Premier Doug Ford previously asked the federal government to welcome more Ukrainian refugees to the province, adding that they are ready to provide jobs and settlement services for the refugees.
"Our goal is to make sure they have safe haven when they come here and we'll make sure that that happens," he said as quoted by CTV News.