The province will cover the total liability cost until 2025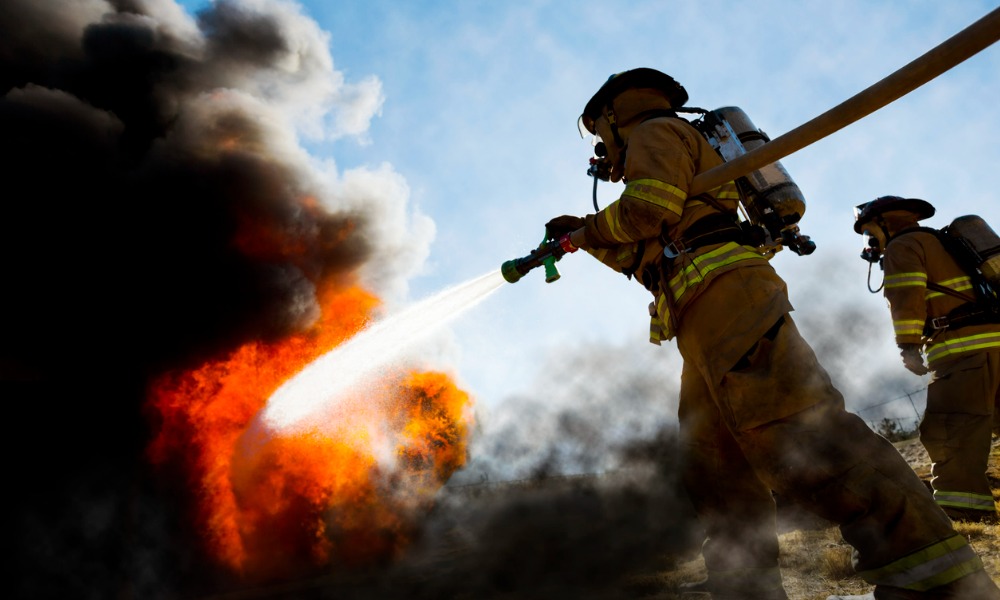 Starting July, Nova Scotian firefighters and their families may begin enjoying an expanded workplace injury insurance that will cover more types of cancer and heart attacks.
About 6,600 firefighters and their families are expected to be covered by the expanded workplace injury insurance, according to Labour Minister Jill Balser, which includes more than 6,000 volunteer and 600 paid firefighters that serve the province.
It comes after the government enacts amendments to the Firefighters Compensation Regulations under the Workers' Compensation Act. It will now include heart attacks that occur within 24 hours of an emergency call, as well as increases presumptive coverage to 19 cancers from the previous six.
From the existing coverage for bladder, brain, colorectal, and kidney cancer, as well as leukemia and non-Hodgkin's lymphoma, the workplace injury insurance will also begin covering:
Esophageal
Lung
Testicular
Ureter
Breast
Multiple myeloma
Prostate
Skin
Ovarian
Cervical
Penile
Thyroid
Pancreatic
The expanded insurance coverage will take effect on July 1, but the provincial government said firefighters diagnosed with cancer as early as July 1, 2021, can still access them.
Read more: Nova Scotia premier apologises for minimum wage comments
Premier Tim Houston attributed the government initiative to the bravery of firefighters by putting their health and lives at risk for the people every day.
"Those who protect us should, in turn, be protected by their government and have access to the workplace injury coverage they need when they need it," said Houston in a statement.
The province will cover the total liability cost of $80.6 million for four fiscal years, read the government announcement. It will shoulder the $67.4 million initial liability costs in 2021-22, and $4.4 million in annual liability costs for 2022-23, 2023-24, and 2024-25.
Municipalities will only incur additional liability costs starting 2025-26, according to the provincial government.
"These amendments are an important step to provide firefighters and their families with increased access to coverage as we committed to do as part of our ministerial mandate," said Health Minister Michelle Thompson in a statement. "I am proud that this government has been able to introduce these changes within our first year in government as a sign of our commitment to fix healthcare in Nova Scotia."
Capt. Brendan Meagher, president, Halifax Professional Firefighters, IAFF Local 268, also lauded what he described as the "most significant improvements in firefighter presumptive cancer coverage in Canadian history."
He said that it brings the firefighters of Nova Scotia from the "least protected in Canada to the most protected."
"On behalf of firefighters and our families, I thank the government for keeping their word to Nova Scotia's firefighters. This is a great day," said Meagher.
The expanded insurance coverage comes after review of multiple studies and consultation with firefighters and relevant groups. Nova Scotia joins Yukon and Manitoba in leading the country for presumptive cancer coverage for fighters.