We outline what employers can legally look for during background checks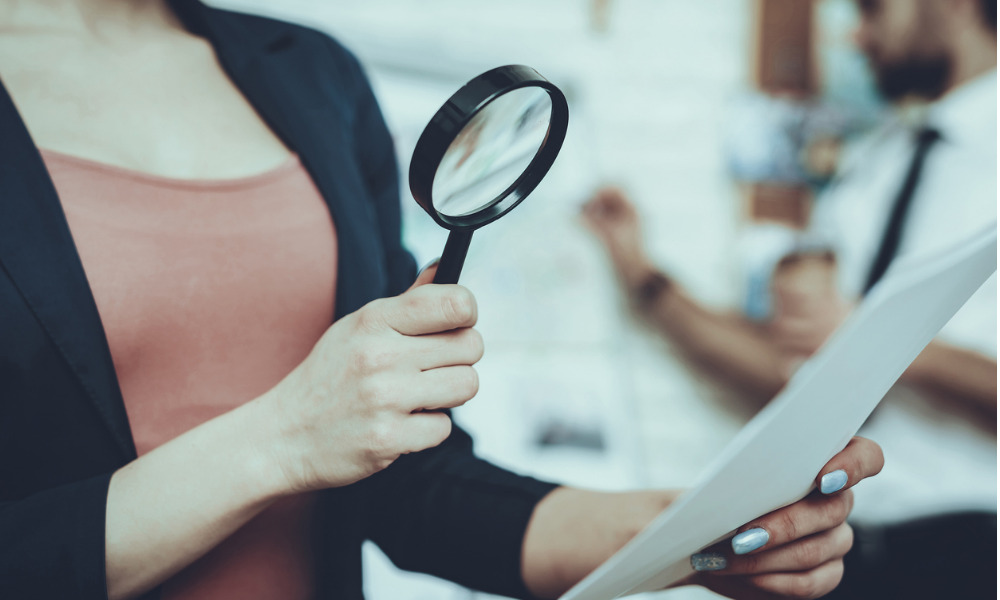 Human resource leaders around the world have long conducted background checks on job applicants before making the final offer – but what can Canadian employers legally look for during a background check?
Read more: Are your workers a threat to your company?
Pre-employment screening or background checks
Pre-employment screening, more popularly known as a background check, is the process of investigating the background of an individual applying for a job position, confirming basic information such as education, employment history, previous experiences and achievements, and criminal records.
While a company can deny a job offer for an applicant with an unsatisfactory background check – for instance finding out that an applicant lied about their employment experience – they cannot discriminate an applicant based of their background and experiences such as race, ethnicity, religion, sex, age, sexual orientation, disability, education, pardoned criminal offences, or suspended criminal offences.
Reasons why background checks are done
The main reason for conducting a background check on a job applicant is to verify that they are exactly who they say they are and are not hiding anything.
Background checks can also be used to determine whether an applicant displays qualities that the company is looking for. For example, an applicant who won an award for public speaking shows that they have excellent communication skills.
In addition, checking the background information on an applicant ensures that they would not pose a threat or risk to the company, employers, co-workers, and clients. Making sure they do not have any criminal record or any recorded incidents that may serve as a red flag to companies and what they stand for should be done by employers to avoid any misunderstandings in the future.
Are background checks legal?
Background checks are legal in Canada – however, employers must have valid reasons to conduct the screening. This means the employer must clearly state to an applicant that a background check is part of the hiring process. The employer must also obtain the applicant's written consent to the checks and inform what types of information the background check will focus on.
Since background checks involve personal information, there are also laws that protect applicants' data and privacy.
For instance, a private company operating in a federally-regulated industry such as banking, air transport, or telecommunications must abide by the Personal Information Protection and Electronic Documents Act (PIPEDA).
PIPEDA governs organizations involved in commercial activities and applies when personal data is transferred across provincial borders or globally. Personal data, under PIPEDA, includes any factual or subjective information that is recorded such as name, age, ID numbers, education, income, social status, disciplinary actions, employee files, credit and loan records, and medical history.
Additionally, provinces and territories may also have their own privacy laws.
Types of background checks for different purposes
Employers should know exactly what type of background check to do to find the specific information they need for the hiring process and to avoid any unnecessary privacy breaches.
Listed below are some of the common screenings that employers do and the data they uncover:
Criminal record check
Although it's understandable to want to know whether an applicant has a criminal record, employers should be careful not to discriminate against an applicant based on their criminal history unless they are applying for a position that requires regular contact with vulnerable people. Employers should also have a valid occupational requirement for a criminal record check to avoid any invasion of privacy issues and violation of human rights.
Employers can conduct a criminal record check in the following ways:
CPIC Criminal Record Check
This check searches the Canadian Police Information Centre database to conduct a criminal record check on individuals using their name and date of birth. The check offers the standard CPIC screening that searches only for convictions, while the premium CPIC screening summarizes information on convictions, any pending or withdrawal charges, and any other non-conviction data. The CPIC Criminal Record Check is the faster option with just a week's waiting time.
RCMP Certified Criminal Record Check
This check uses the Royal Canadian Mounted Police database to get a certified criminal record check for a minimal fee. It uses the applicant's fingerprints to check their criminal background record, making it the more trusted option. The official results take about four to six months to produce.
Credit check
A background check on an applicant's credit report can identify someone with a history of unreliable behavior. The information checked during this screening includes insolvency, bankruptcy information, and bad payment history. Credit checks are usually only used when by specific industries, such as in finance and other regulated sectors.
Employers should also be careful when performing credit checks as there is a risk an employer could violate the Human Rights Code by refusing to hire an applicant based on their age after learning their birthdate through the screening.
Social media background check
Wise employers check an applicant's social media presence by checking their public online profiles on Google, LinkedIn, Instagram, Twitter, and Facebook. The screening may be limited if their profiles are set to private. This ensures that the candidate's beliefs and practices fit the company and its goals. There are generally no legal restrictions around social media checks.
Driving record check
A driving record check is particularly important for applicants applying for a role that involves driving, such as a public transport driver, a heavy-duty trucker, or any other position involving driving a company vehicle. The screening aims to see whether the applicant fits the public safety goals of the company. Some information that the screening will check include whether the applicant has been involved in any motor accidents, been prohibited from driving a heavy vehicle, or has previously received a DUI – while avoiding any information on medical suspensions or the applicant's address to ensure no privacy breaches have been violated.
Resume and reference check
Resume and reference checks are very common screenings in the hiring process. Reference checks are when employers contact the applicant's colleagues such as previous supervisors, co-workers, mentors, people they have managed, and even personal references to verify the information stated in the resume as well as to see how the applicant interacted and worked with others and whether their traits and behaviors fit the company and job position.
Like all background checks, employers should stay professional with the questions they ask the references so as not to violate any privacy law or human rights law.
Read more: Can you spot a fake reference?
Companies should conduct extensive background checks with utmost care as it deals with sensitive information. Hiring a reputable, third-party professional investigation service company can help employers ensure the validity and accuracy of the screenings, speed up the decision-making process, and provide support for the best job applicant.