One leading employment lawyer explains the repercussions of a recent Uber case.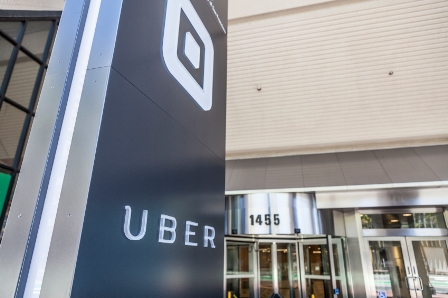 It's right there on the website:
Uber needs partners like you:
Drive with Uber and earn great money as an independent contractor. Get paid weekly just for helping our community of riders get rides around town. Be your own boss and get paid in fares for driving on your own schedule. [emphasis added]
That recruitment pitch certainly sounds like a good deal, and given the popularity of – and apparent satisfaction with – Uber among both customers and drivers, it must be working. However, it may be a lie…at least in the UK. In the fall of 2016, a panel of the specialized UK Employment Tribunal allowed a claim brought by a group of former and current Uber drivers, finding that the drivers were workers within the meaning of the relevant employment standards legislation.
Uber is facing litigation/adjudication in many common-law jurisdictions, including Canada on this very issue: the consideration of employee vs. independent contractor status. In this instance, despite Uber's extensive efforts to classify its drivers as independent contractors, the activities, expectations and terms of the relationship between Uber and its drivers and the way they were recruited fit them squarely in the realm of employees. The Tribunal found the suggestion of independent contractor status to be "pure fiction", given that Uber:
interviews and recruits drivers;
controls key information such as passengers' full names and destinations;
requires drivers not to decline/cancel too many trips;
sets the default route for rides;
fixes the fare for rides;
imposes conditions on acceptable vehicles and instructs drivers how to do their job;
subjects drivers to performance management/disciplinary procedures through its rating system;
handles customer complaints; and
accepts the risk of loss.
Although this was a UK case, the factors considered by the UK Employment Tribunal are similar, if not identical, to the indicia considered in these types of cases in Ontario. While Uber is obviously a high-profile example – indeed, Uber is also facing a class action lawsuit filed in Ontario Superior Court in January, 2017 (seeking $200 million in damages for thousands of drivers) – the employee/independent contractor status issue is one that can cause significant exposure for employers unaware of either the appropriate factors to consider or the consequences of getting it wrong.
No matter the industry, no matter whether the "contractor" is a willing participant in the arrangement, adjudicators will look at the true nature of the relationship between the two parties to determine whether or not that person is truly an independent contractor. Fortunately, the lawyers at CCP have significant experience in this area and can assess the true nature of the relationship in order to ensure that, regardless of status, the appropriate agreement is in place to minimize exposure. Click
here
for a list of our team members who can assist you.