It's 2018 and employers are no longer strangers to sweeping changes to labour and employment law in Ontario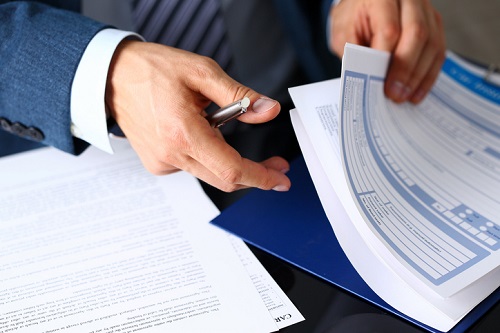 It's 2018 and employers are no longer strangers to sweeping changes to labour and employment law in Ontario. Despite many employers still adapting to the new obligations imposed by Bill 148 and Bill 177, on March 6, 2018 the Ontario Government announced a new strategy regarding pay transparency that would include placing further obligations on employers.
Premier Wynne announced the "Then Now Next: Ontario's Strategy for Women's Economic Empowerment" which includes a proposed pay transparency bill. To date there is limited public information on both the strategy and the details of the proposed bill. The limited details that are available can be found here. It is likely that that the Ontario government, if re-elected in June, will continue to develop this legislation over the proposed three year roll-out of the strategy. The development may include a consultation process similar to what was seen with Bill 148. As a consultation process is possible, it is recommended that employers consider the impact of this proposed legislation in advance in order to be better positioned to advocate for beneficial changes or amendments.
At this time it has been announced that the intent of the strategy and the pay transparency bill is to close the wage gap between men and women in the province. In Ontario the Employment Standards Act requires that men and women be paid equally when they perform substantially the same work. Many employers may also be familiar with the Pay Equity Act which strives to address compensation differentials in what the legislation deems to be "female" job classes. The pay transparency bill would add to these requirements.
To date we are aware of the following obligations that would be included in the proposed bill:
All publicly advertised jobs would have to include a salary rate or range;
Employers would be barred from asking about past compensation; and,
Reprisal against employees who do discuss or disclose compensation would be prohibited.
Additionally, the proposed bill would include a framework requiring large employers to track and report compensation gaps based on gender and other diversity characteristics and disclose information to the province. It is anticipated that the characteristics would be determined through consultation although it would not be surprising to see the protected grounds in the Human Rights Code, such as disability, race, or age, included.
Similar to the Accessibility for Ontarians with Disabilities Act the proposed bill would not apply to all employers immediately. Currently the proposal is to introduce these obligations to the Ontario Public Service before expanding to all employers with more than 500 employees. Employers with 250 or more employees would later be covered by the bill as well. Employers with less than 250 employees are currently not considered by this bill – however, there is no guarantee that the proposed draft legislation will maintain this structure.
The introduction of this type of legislation could have significant impacts on employers. Beyond the additional reporting requirements, employers recruiting practices and policies will likely require revision and updating.
We will continue to provide updates on this proposed legislation as more information becomes available. If you would like assistance or advice on ensuring that your recruiting and compensation policies and practices are legally-compliant, be sure to contact one of the Lawyers for Employers at CCPartners.
Click here to access CCP podcasts on important workplace issues and developments in labour and employment law.
Related stories: