Which legal provisions protect employers and staff in this time of crisis?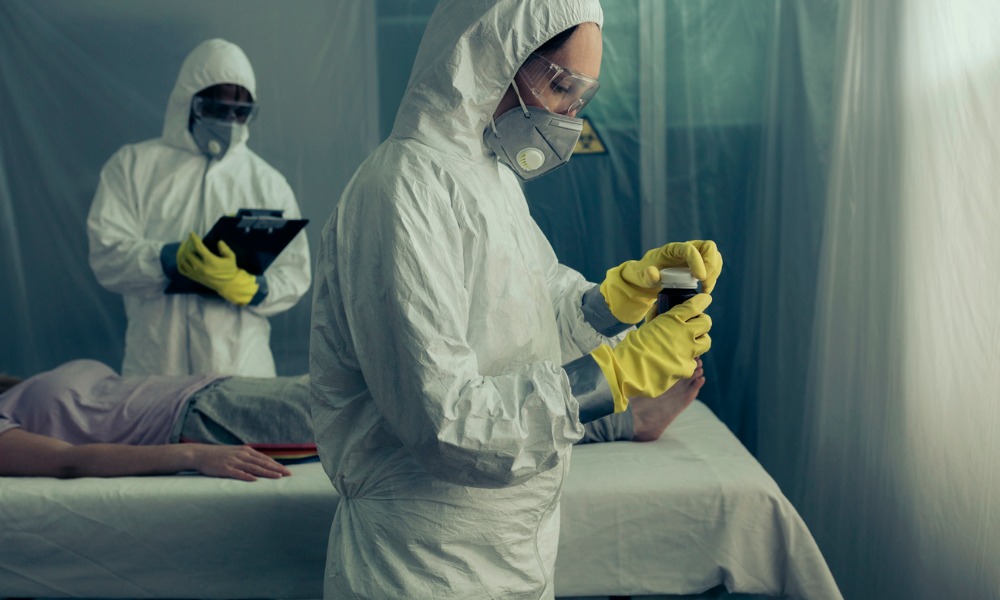 Employers in Canada are mandated by law to protect their workforce from the dangers of the deadly coronavirus. The Canadian Labour Code, for instance, requires organizations to identify and evaluate hazards specific to their workplace.
Today, with the threat of the pneumonia-like Covid-19 affecting global business, employers and their designated health and safety advisers must examine employees' risk of exposure to the virus, whether at the actual worksite or during business travel; assess the types of tasks that expose workers to imminent or serious threats; and develop strategies for responding to and minimising the impact of the outbreak.
By following their company's own Hazard Prevention Program, as stipulated in the Labour Code, managers are able to safeguard staff members from the disease even before an actual case of infection emerges from the ranks.
READ MORE: Coronavirus: How can HR manage remote staff?
Can Canadians refuse to work in a time of crisis?
If the likelihood of an outbreak among staff is deemed high and employees feel unsafe coming to work, or if they themselves may have come into contact with the virus, then employers must be ready to respond with alternative arrangements.
"Now may be a good time to remind your employees of your company's sick leave policy, including clarification of which circumstances and symptoms will require an employee to stay home from work," advises Zöe Roberts of Minken Employment Lawyers.
"You may wish to consider a policy for extended leave (paid or unpaid) or accommodation for any employees who are affected by the coronavirus."
In some cases, Canadians who refuse to come to work or perform an assignment – as a precaution – may be legally protected.
The Occupational Health and Safety Act in Ontario, for instance, allows a worker to skip work if evidence suggests that the life, health and safety of the worker or their colleagues are under threat.
The provision, however, focuses more on the physical conditions of the workplace and currently offers little detail about how to handle the threat of communicable disease. If an employee raises concerns about coming to work, it's still best to consult a lawyer, Roberts suggests.
READ MORE: A look at how workplaces can prepare for possible coronavirus outbreak
How can HR support employees amid the outbreak?
The challenge of containing the spread of Covid-19 requires close coordination and constant communication with employees. HR managers and labour groups can encourage staff members to be proactive and be in the know.
The Public Service Alliance of Canada, a union which advocates for more than 200,000 workers in the country and abroad, advises members to:
Stay updated about their employer's business continuity plan and the role of different staff members during the crisis
Be familiar with specific leave and family care policies available to workers and how to make arrangements in response to the crisis and
Participate in trainings that prepare workers to cover for colleagues who may have been personally affected by the outbreak.
"Employers have a responsibility to provide appropriate training and education to all of their employees," the union writes.
"Workplace health and safety committees have a legal right to participate in the development of any workplace prevention and preparation strategies dealing with the virus."