The Canadian Ombudsperson for Responsible Enterprise recently announced three new investigations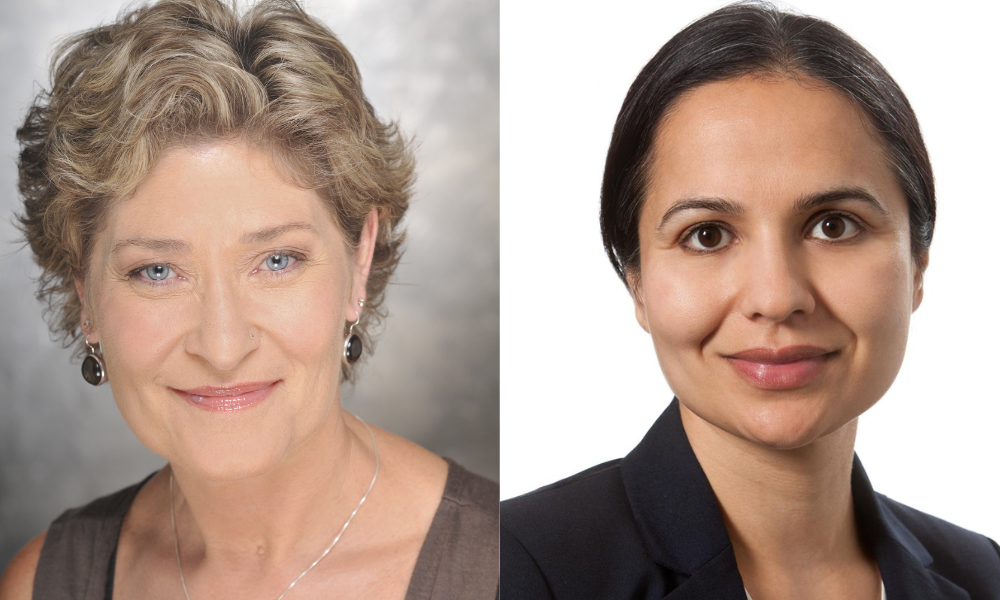 After announcing investigations into three more Canadian companies over allegations of forced labour in their supply chains, Canadian Ombudsperson for Responsible Enterprise (CORE) Sheri Meyerhoffer says the situation demonstrates the importance for companies subject to a complaint to engage with CORE on human rights due diligence.
The investigations follow complaints made by a coalition of 28 civil society organizations in June 2022. On Aug. 24, CORE published initial assessment reports on Walmart Canada, Hugo Boss Canada, and Diesel Canada, and announced it would initiate investigations into the allegations that the companies have operations or supply chains in China's Xinjiang region and have used or benefitted from Uyghur forced labour.
"They've lost the opportunity to engage on the issue of Uyghur forced labour in China," says Meyerhoffer, a lawyer who was appointed as Canada's first Ombudsperson for Responsible Enterprise in 2019. "In the end, they've lost the opportunity to obtain useful input into their human rights due diligence practices, without having the complaint publicized."
The allegations concerning Walmart, Hugo Boss, and Diesel follow CORE's July 11 announcement of initial assessment reports on Nike Canada and Dynasty Gold, which involve accusations from the same coalition of civil society organizations of operational connections to Uyghur forced labour. When CORE announced these two initial investigations, it said they were among thirteen admissible complaints CORE was examining concerning the overseas operations of Canadian companies.
The common theme among all five investigations is lack of engagement, says Sharon Singh, a partner at Bennett Jones LLP who advises clients on regulatory, climate change, environmental, governance, and Aboriginal law matters. The companies either responded with "very late," insufficient information, or information that was not fact-specific to the complaint, she says.
While there are valid considerations that must be considered when engaging with CORE's dispute resolution process, such as its scope and the objectives of the parties, participation is an opportunity to provide transparency and build trust, says Singh.
The responses from Walmart, Hugo Boss, and Diesel indicate that the companies do not fully acknowledge their obligation to be transparent about their actions toward identifying, assessing, and addressing the risks of Uyghur forced labour and human rights abuse in their supply chain, says Meyerhoffer.
She notes that the clothing brand Ralph Lauren was subject to a complaint because of a commercial relationship it had, and the company provided information and documentation to CORE about how it terminated that relationship. According to CORE's initial assessment report, the company examined its supply chain, "enhancing its due diligence processes, increasing third-party audits to ensure that its goods are free of any inputs made with forced labour, and requiring all of its suppliers to sign detailed certifications to ensure compliance with U.S. government sanctions." Ralph Lauren also uses technology to assess the fabric it buys to determine the geographic origin of the cotton fibres.
Meyerhoffer says that another recent complaint was at the initial assessment stage, but the complainant withdrew it because the company "provided a satisfactory response or remedy to the allegations in the complaint." The company's name will now never be publicized, and it learned from the process of working with the complainant to address the concerns, she says.
Lack of engagement with the process can also trigger Meyerhoffer's assessment of whether to make a recommendation to the Minister of International Trade that the company did not act in good faith and that the federal government should apply trade measures with respect to the company. She notes that until the final report is issued, the companies can provide more information and engage with the issue.
Singh says the recommendations CORE makes to the federal government could involve the withdrawal or denial of trade advocacy support from Global Affairs Canada and the refusal by Export Development Canada to provide future financial support, among other things.
The coalition alleges Walmart Canada has commercial relationships with Chinese companies that use or benefit from Uyghur forced labour. According to CORE's initial assessment report, Walmart Canada denies the allegations but has not provided a specific response to them. Walmart Canada has chosen not to participate in the dispute resolution process, and CORE will "conduct an investigation using independent fact finding," said CORE's announcement.
Hugo Boss Canada is alleged to have a supply relationship with a Chinese company implicated in forced labour but denies the allegation. The company's response indicates that it "does not appear to consider fully the complex nature of the garment supply chain," said CORE, which has decided to investigate using independent fact-finding.
The third company is Diesel Canada, which the coalition alleges has suppliers who use or benefit from Uyghur forced labour. Diesel Canada also denies the allegation, and the company said it reviewed its supply chain and found no connection with human rights abuses or material purchases from the Xinjiang region of China. CORE said that the company's refusal to participate in the initial assessment process raises questions about the transparency of its human rights due-diligence practices.
Matthias Jekosch, manager for media relations at Hugo Boss, says the company has taken note of CORE's report but that the allegations are "without any basis and do not take into account the information we provided CORE." The company's "direct supply relationship" does not source any good from the Xinjiang region and does not tolerate forced labour or any form of modern slavery, he says.
While CORE bases its decision to investigate the company on its view that it may still be sourcing products from a supplier implicated in forced labour, Hugo Boss realigned its global supplier portfolio in 2020/2021 and wound down its relationship with the implicated company, which is called Esquel Entities, says Jekosch.
"We believe it is wrong to launch an investigation based on an alleged supplier relationship which no longer exists."
Felicia Fefer, manager of corporate affairs at Walmart, says Walmart Canada does not tolerate any type of forced labour in its supply chain and takes allegations of human rights violations seriously.
"Walmart Canada responded and participated in the CORE's process, providing information about our supply chain procedures and controls in place," says Fefer. "Through this process, we also confirmed that none of the entities in the complaint are in our active disclosed supply chain."
"As indicated in the report, Walmart made it clear to the CORE that we have developed and executed policies, standards, controls and supply chain monitoring systems that support Walmart Canada's corporate mandate to prohibit the use of forced labour," she says. "Our policies are diligently enforced."
The CORE's investigations into child labour allegations come following the passage of Bill S-211, the Fighting Against Forced Labour and Child Labour in Supply Chains Act, which received Royal Assent on May 11.
Diesel Canada did not respond to Canadian Lawyer's request for comment.