But chief claims investigation 'conducted in colonial and confrontational manner'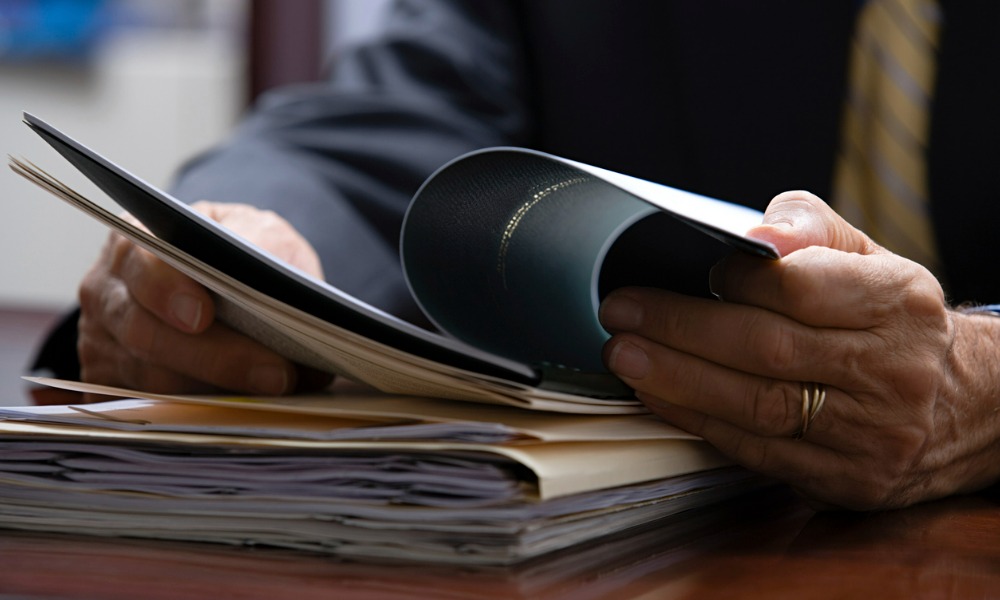 An outside legal firm tapped by the Assembly of First Nations (AFN) to look into allegations against its chief found that that group's leader created a toxic workplace culture for some employees.
AFN's workplace environment was "highly politicized, divided and even fractured," found the investigation overseen by employment lawyer Raquel Chisholm, a partner with Ottawa law firm Emond Harnden, according to a CBC report.
RoseAnne Archibald, AFN's national chief, retaliated against and breached the confidentiality of five employees.
Archibald issued several public statements shortly after the launch of the investigation last year that breached the confidentiality of four employees and constituted acts of reprisal against them, found the investigation.
Specifically, on June 16, 2022, Archibald released a public statement claiming the internal probe was "launched by the four staff who tried to secure over a million dollars in contract payouts" and that it was a "desperate attempt" to stop Archibald from "uncovering wrongdoing within the AFN," CBC reported.
The next day, Archibald released a second statement claiming the four staff members were engaged in collusion to enrich themselves.
Archibald also made explicit public statements singling out the fifth worker – identified previously by CBC News as Janice Ciavaglia, who was the AFN's CEO when the complaint was made – who left the organization in early 2023.
Archibald also circulated emails and memos referring to Ciavaglia, and made a false allegation that Ciavaglia was suing Archibald for defamation, according to the CBC report.
These actions caused "reputational harm" against Ciavaglia, who shut down her social media accounts after receiving death threats, the report said, according to CBC. The report found no evidence of collusion by any party.
"We conclude that by making statements that question the motives, intentions and integrity of the staff members that have made complaints and by making that suggestion in such a public venue, [Archibald's] conduct amounts to reprisal," the investigators wrote.
"As the head of the organization, we would venture that she has an added responsibility to respect and comply with its policies."
More than two out of five organizations have disciplined or terminated a high-ranking employee in the past year due to unethical behaviour, according to a previous report.
Harassment investigated
Archibald also harassed two employees, according to the law firm's report. However, it did not provide details of these violations, reported CBC.
"Even if this incident is not viewed as part of a pattern of conduct, it is our conclusion that it is sufficiently serious or 'severe,'" the report said.
The report does, however, provide details on how Archibald broke AFN policies by breaching the confidentiality of the complainants.
Previously, 3M fired executive Michale Vale for "inappropriate personal conduct and violation of company policy" just three weeks after announcing his promotion. Also, Zoom abruptly terminated company president Greg Tomb in March.
'Colonial and confrontational'
Meanwhile, Archibald continued to claim that the investigation is an attack on her person.
"The latest action yet again demonstrates that the HR investigation is being conducted in a colonial and confrontational manner and has been from the beginning," Archibald said in a statement provided to CBC News.
"Once the full HR reports are rightfully shared with the First Nations-in-Assembly, they will agree that I have been substantively exonerated as National Chief."
Earlier this year, Archibald also cried foul about the investigation.
"I have met the investigators and am concerned that they're non-Indigenous and may not have a grounding in our traditional practices and ways of being," she wrote in a memo labelled "confidential", according to a previous CBC report.
This, she said, "could easily lead us down a colonial path of having this process demonize our cultural practices."