Just 65% of the 3,200 employers interviewed expressed confidence their workers felt purposeful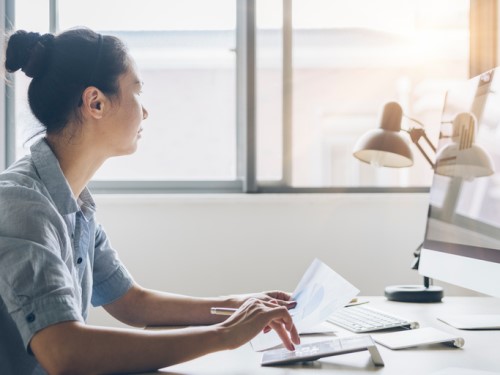 A recent global survey shows Canadian workers are less loyal to their organizations compared to workers from the rest of the world, and nearly half are open to a new job.

The newest Evolution of Work study by the ADP Research Institute showed that only 57% of Canadians are loyal to their employers; the global average is 70%.

Three fourths of the 5,300 employees surveyed understand their own contribution to their organization's success, and 71% want to play an important role. They however feel undervalued despite their eagerness – just 51% say the work they do is purposeful. Forty-seven percent feel that they are valued.

Meanwhile, 65% of the 3,200 employers interviewed expressed confidence their workers felt purposeful. Sixty-three percent believe their employees felt valued in the organization.

"There's a substantial disconnect between the employee experience and expectations, and the employer's perception," said Virginia Brailey, vice president for marketing and strategy, ADP Canada.

The disconnect poses a risk for employers in losing talent; it leads employees to look for other job opportunities, she said.

"Canadian employees are looking for meaning and purpose in their work but they feel the core elements of talent management are out of their control. Organizations that invest in humanizing talent attraction, management and retention stand to benefit from a more engaged, motivated and loyal workforce."

Other findings in the survey, conducted among 13 countries, are:
61% of employees say the expectations they had in joining their company have been met, but 53% have walked away from a job opportunity because it turned out to be different than what they expected.
Canadian employees are willing to change jobs for a 12.2% salary increase, significantly less than the global average (15%).
In Canada, both employees (47%) and employers (71%) hear about job opportunities within their company more often than in the U.S. (34% employees, 59% employers).
Employers (58%) are more apt than employees (45%) to believe that you need to leave your company to advance your career, and that everyone should always be looking for their next job either within their organization or outside it (59% employers vs. 47% employees).
83% of employers believe that performance reviews provide important milestones for development and advancement, while only 58% of employees feel the same.
Still, most Canadian employees feel they know how to be successful at their company (67%), understand how their performance will be judged (72%), and feel empowered to excel in their job (61%).
Work hours, flexible schedule and the work itself are the top three factors for selecting a job.
Poor manager relationships, work hours, the work itself and lack of career development are the top four reasons for leaving a job.
Most employees (69%) say they feel a strong connection with their immediate peers.
Canadian employers (84%) feel more strongly about the need to train employees for future jobs than employers in the U.S. (74%).
Seventy-six percent of employers believe employees expect to disconnect at the end of the day, but employees have less expectation to disconnect (62%).

"By considering the personal connection and meaning of each role for each employee, managers can create an employment journey for staff that is fulfilling, rewarding and beneficial for both the company and the individual," Brailey said.

"This will help to both retain talent and drive a stronger bottom line in the short and long term."

Want the latest HR news direct to your inbox? Sign up for HRD Canada's daily newsletter.