Canadians are gloomier about their jobs than employees in other countries – but is it HR's problem to solve?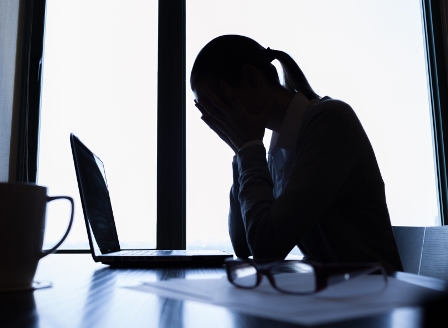 If your HR team has been going out of its way to create a great environment for employees, you'll be disappointed to hear Canadian workers are less happy than many others – and they trail US workers in the happiness stakes.
Canada ranked fifth out of eight countries surveyed on worker happiness by
Robert Half International and Happiness Works
, with Canadians reporting a low level of interest in their work and high stress levels.
The United States had the top happiness score, 71.8 out of 100, followed by Germany, the Netherlands, Australia. Canada was next, with a score of 67.8 – below the international average of 68.1. The UK, Belgium and France scored lower than Canada.
Canadians said their top workplace drivers were pride in their company, feeling appreciated, and fairness and respect – but they weren't always feeling rosy about them.
"One thing happens and it triggers another, so if you're not being given an option to make a decision to empower you in your work, and you look around and see the person next to you is, then you feel like it's unfair, then you start to say 'well I actually just hate my job anyway'. It all becomes interrelated," says Dianne Hunnam-Jones, a district director for
Robert Half
.
Workers might see their boss playing favourites, lack a sense of camaraderie with workmates, or feel that their extra effort isn't appreciated.
When it comes to feeling their work is interesting and meaningful, that's "really up to the individual" when they decide to join the company, Hunnam-Jones says.
However, recruiters should be "really digging into why the person is leaving their current role", and considering "does my opportunity give them that?".
Asking references "what drives and motivates the person", and giving the candidate an opportunity to meet other employees – or even observe the workplace for a few hours – also help judge whether they are a good fit for your business.
At the same time, Hunnam-Jones says it's imperative to "re-instill that sense of happiness" in current employees.
"What are we doing to re-engage them, re-recruit them all the time?"
Related stories:
How HR can create a vibrant, sustainable culture
HR eschewing traditional employees