79% of employees who quit their jobs blame a 'lack of appreciation' as the main reason for walking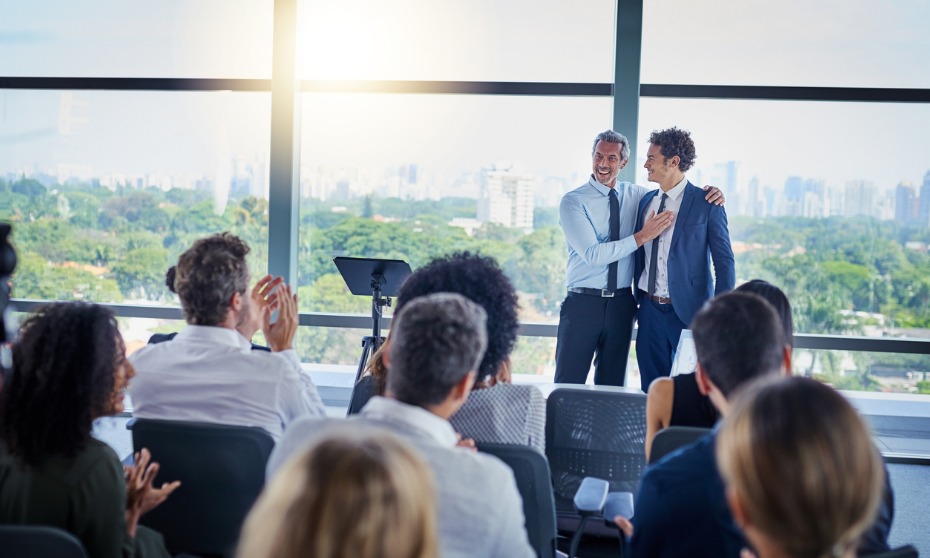 That age of question that's baffled CEOs since the dawn of HR – what do employees want? Historically, there's been two dominant choices – monetary rewards or human recognition.
However, speaking to Kevin Ames, director at O.C. Tanner Institute and speaker at HR Leaders Summit Calgary, he proffered a third, more inclusive, option.
"Fredrick Herzberg, the father of human motivation research, suggested that there are some fundamental motivators in a professional environment and money is not one of them," he told HRD.
"It's actually about feeling a sense of opportunity, to learn, to grow, to make a contribution, and to be recognized for achievement. It's not about rewards or a 'pat on the back'. It's about doing meaningful, great work and having that worked validated."
In fact, isn't it time to rethink the whole reward and recognition strategy? Ames believes it's time to move from a typical 'R&R' route to a "culture of appreciation".
A recent report from O.C. Tanner found that 79% of employees who quit their jobs blame a 'lack of appreciation' as the main reason for walking. What's more, people who report the highest morale in their day-to-day roles agree that their managers demonstrate recognition.
"People want to feel valued and appreciated for who they are, for the great work they do from day-to-day, and for their loyalty and contributions over time," continued Ames. "Appreciation has three elements or definitions: first, it is a sensitive awareness or understanding, like appreciating art or fine wine, this is the ability to truly value people.
"Second is the expression of appreciation. This is where recognition lives. Recognition is not a program; it is simply a meaningful moment where we convey our appreciation to someone and is not complete until that recipient feels appreciated.
"Third, it's a rise in value. This is a rise that's like the tide, it raises all boats. The focus should be on causing people to feel deeply appreciated."
To hear more from Kevin Ames and other industry leaders, book your ticket to HR Leaders Summit Calgary here.