Would your workers recommend you to their network of peers?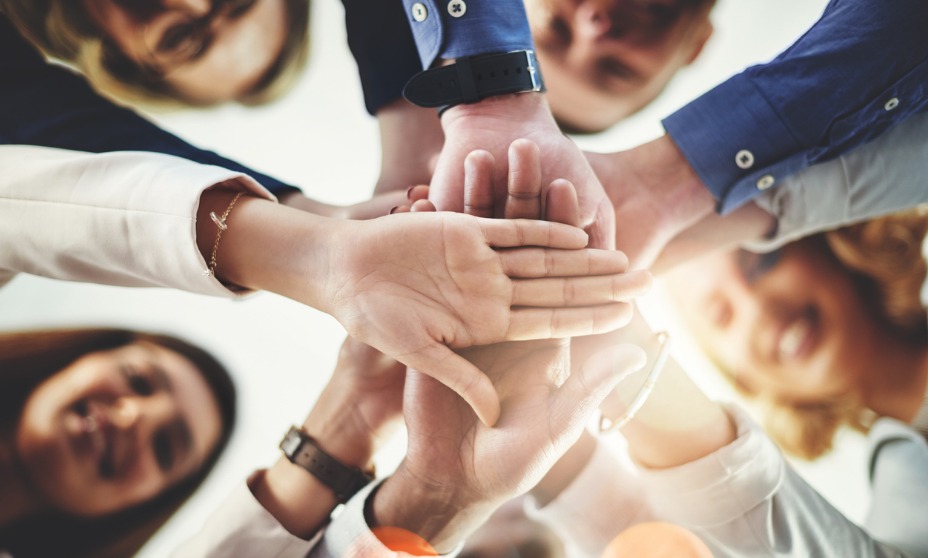 It's a question that continues to fascinate I/O psychologists and people managers alike: the formula for happiness at work.
But for 100 companies – recognized in this year's Happiest Employees list by Comparably – the winning formula is a combination of a positive work environment, fair pay and meaningful benefits.
Employers everywhere can learn more than a few lessons on what drives employee engagement among the 2019 winners.
READ MORE: Employees value 'meaningful work' ahead of perks
How to keep employees happy
Zoom, the maker of cloud-based video conferencing software, bested all other entries in the category for large employees (500+ workers) and consistently scored an A+ in the areas of work culture, office culture, compensation, perks and benefits, CEO performance and executive team performance.
Efforts to promote gender parity and diversity at Zoom have also pushed the company to the top 5% of large companies that support these cultural initiatives.
The technology group garnered an Employee Net Promoter Score (eNPS) of 94, in which 95% of employees said they would encourage friends to work for the company.
People.ai, a revenue intelligence platform, topped the list for small and midsize companies and earned an eNPS score of 84. The company motivates employees to put people first, and promotes a "radically transparent" and data-driven culture.
"Happiness at work is an important metric that should be used when determining who we want to work for and how we want to work," said Comparably CEO Jason Nazar.
"Providing your workforce with a positive environment, clear goals they can be invested in, and a comprehensive compensation package is a winning formula for the top-rated companies on our Happiest Employees list."
Here are the top 100 companies with the happiest workers, according to Comparably:
Large companies
1. Zoom Video Communications (San Jose, CA)
2. LinkedIn (Sunnyvale, CA)
3. Costco (Issaquah, WA)
4. HubSpot (Cambridge, MA)
5. Microsoft (Redmond, WA)
6. UiPath (New York, NY)
7. Workfront (Lehi, UT)
8. H E B (San Antonio, TX)
9. Insight Global (Atlanta, GA)
10. T-Mobile (Bellevue, WA)
11. Wells Fargo (San Francisco, CA)
12. Dynatrace (Waltham, MA)
13. Quatrics (Provo, UT)
14. Google (Mountain View, CA)
15. Trimble (Sunnyvale, CA)
16. Southwest Airlines (Dallas, TX)
17. Smile Brands (Irvine, CA)
18. Northside Hospital (Atlanta, GA)
19. Intuit (Mountain View, CA)
20. Sunrun (San Francisco, CA)
21. LogMeIn (Boston, MA)
22. Stanley Black & Decker (New Britain, CT)
23. Phenom People (Ambler, PA)
24. ADP (Roseland, NJ)
25. Salesforce (San Francisco, CA)
26. Facebook (Menlo Park, CA)
27. Globant (San Francisco, CA)
28. Cherwell Software (Colorado Springs, CO)
29. Ultimate Software (Weston, FL)
30. Capital One (McLean, VA)
31. TaskUs (Santa Monica, CA)
32. Pipedrive (New York, NY)
33. Vector Marketing (Olean, NY)
34. KeepTruckin (San Francisco, CA)
35. Stryker (Kalamazoo, MI)
36. Fuze (Boston, MA)
37. Pegasystems (Cambridge, MA)
38. SmileDirectClub (Nashville, TN)
39. Sage (Atlanta, GA)
40. Amazon (Seattle, WA)
41. Smartsheet (Bellevue, WA)
42. Fanatics (Jacksonville, FL)
43. Anritsu (Morgan Hill, CA)
44. Concentrix (Fremont, CA)
45. Delta Air Lines (Atlanta, GA)
46. Shipt (Birmingham, AL)
47. MetLife (New York, NY)
48. Coupa Software (San Mateo, CA)
49. 3M (Saint Paul, MN)
50. International Flavors & Fragrances (New York, NY)
Small/Midsize companies
1. People.ai (San Francisco, CA)
2. Highspot (Seattle, WA)
3. CultureIQ (New York, NY)
4. SmartProcure/GovSpend (Deerfield Beach, FL)
5. SalesLoft (Atlanta, GA)
6. BambooHR (Lindon, UT)
7. Mixpanel (San Francisco, CA)
8. Periscope Data by Sisense (San Francisco, CA)
9. Checkr (San Francisco, CA)
10. Branch Metrics (Redwood City, CA)
11. AdTheorent (New York, NY)
12. Life360 (San Francisco, CA)
13. HomeLight (San Francisco, CA)
14. Lola.com (Boston, MA)
15. Automation Group (Modesto, CA)
16. Aptris (Rockford, IL)
17. Drift (Boston, MA)
18. Greenhouse Software, Inc. (New York, NY)
19. Wonderschool (San Francisco, CA)
20. Egnyte (Mountain View, CA)
21. Zipwhip (Seattle, WA)
22. InvestCloud (West Hollywood, CA)
23. Overtime (Brooklyn, NY)
24. Skipio (American Fork, UT)
25. Globality, Inc. (Menlo Park, CA)
26. Upgrade (San Francisco, CA)
27. Nylas (San Francisco, CA)
28. Eversight (Palo Alto, CA)
29. Reveleer (Glendale, CA)
30. Ximble (Carlsbad, CA)
31. Ontraport (Santa Barbara, CA)
32. Vokal (Chicago, IL)
33. Sauce Labs (San Francisco, CA)
34. AODocs (Atlanta, GA)
35. EdCast (Mountain View, CA)
36. Malouf (Logan, UT)
37. Motivosity (Lehi, UT)
38. LiquidPlanner (Seattle, WA)
39. Theorem (Encino, CA)
40. TaxJar (Woburn, MA)
41. Womply (San Francisco, CA)
42. Archer Education (Los Angeles, CA)
43. Assurance (Bellevue, WA)
44. BRD (San Francisco, CA)
45. Divvy (Lehi, UT)
46. Day Translations (New York, NY)
47. Ocular Therapeutix (Bedford, MA)
48. Sitetracker (Palo Alto, CA)
49. NerdWallet (San Francisco, CA)
50. Eargo (San Jose, CA)