'We're observing a major shift in workplace culture'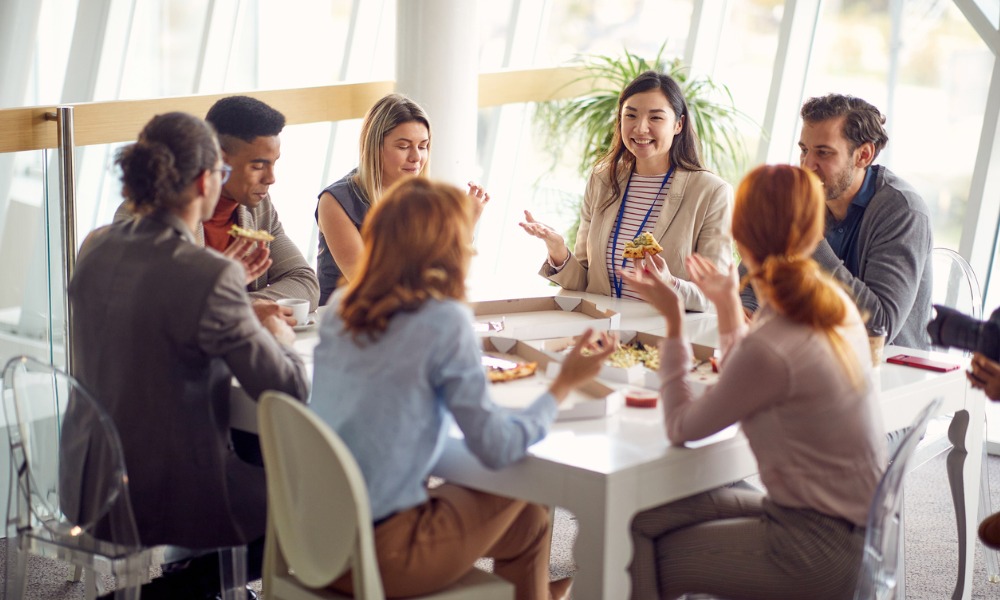 It's no surprise that many employees want to catch up with their colleagues in person after years of working remotely - but a new report has found they only want to do this during work hours, not afterwards.
In a survey of 500 individuals, ezCater found that 68% of employees want to connect with their colleagues within their traditional working hours.
"We're observing a major shift in workplace culture. Employees are excited to connect in person, but how and when they want to socialise with each other is changing," says Diane Swint, chief revenue office at ezCater.
According to the report, 81% of the respondents wished their employers offered more bonding activities during work hours. A further 64% said they feel obligated to participate in after-work events.
For 31% of the respondents, afterwork events could mean losing time with family, friends, or recharging alone. To get avoid colleague socializing, 51% said they had to lie to skip an event or they snuck out altogether.
Lunch time for socialising
But if not afterwork, when do employees want to socialise? Thirty-two per cent of employees said lunch time.
For 87% of the respondents, they wished their employers offered free lunch and time to eat with co-workers during work hours. Other potential activities include:
Cooking and cocktail demonstration (41%)
Workouts (39%)
Guest speaker series (33%)
"The takeaway for employers is to invest in team lunches rather than off-site events after work. Not only is it an inclusive way to bring employees together during work hours and create a sense of excitement, it's also a great way to encourage collaboration. It's a win-win for everyone," Swint said.
The findings come amid a widespread push from executives on office return policies. These efforts , however, have been met with resistance from many employees who want to make their office comeback "commute-worthy."