Doug Ford rules them out, Trudeau supports them – could they stop another lockdown?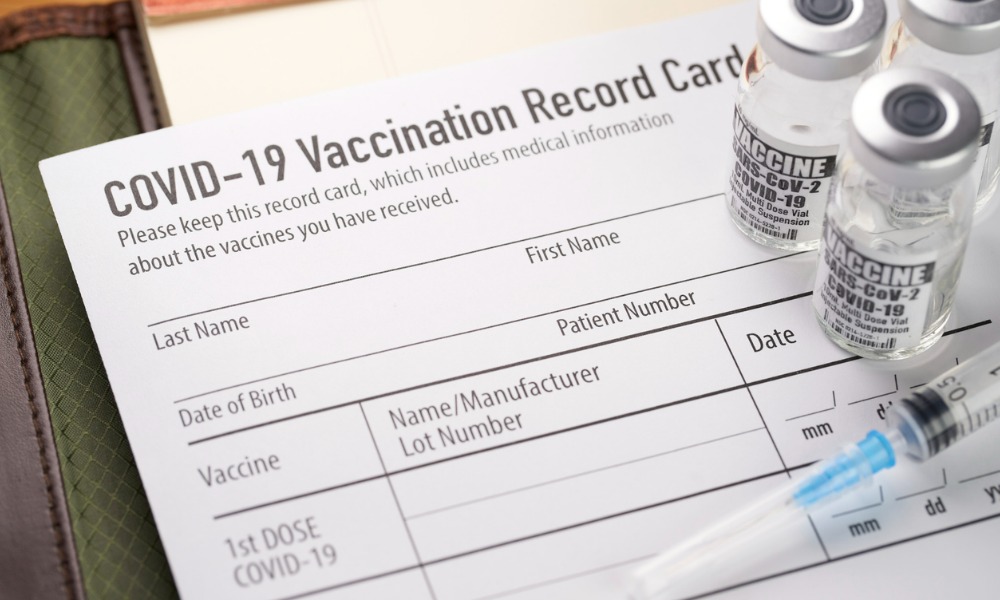 by Matthew Sellers
Less than a week ago Quebec's premier announced that his province will be introducing a vaccine passport system to try to prevent a fourth wave lockdown – a move that was applauded by Justin Trudeau.
BREAKING: Premier Francois Legault says Quebec will introduce a vaccine passport system to help prevent a fourth wave of COVID-19. https://t.co/nxwdJBC1pI

— 680 NEWS Toronto (@680NEWS) August 5, 2021
In Canada's most populous province, however, Premier Doug Ford has loudly said that he won't introduce any kind of vaccine certificates.
"No, we aren't doing it — simple as that," Ford said last month, "we aren't going to have a split society." Ford has not, however, discounted yet another lockdown.
Business pressure is building as the Delta variant threatens a fourth wave lockdown, which could slug employers that are still reeling from three previous Covid waves.
"If you accept through the use of lockdown that society retains the right to limit individual rights," Rocco Rossi, CEO of the Ontario Chamber of Commerce told the Globe and Mail, "then we should be looking for practical tools that are the lesser of two evils and all of us can agree that the greater danger to individual rights is a society-wide lockdown, which none of us wants to see return."
Ryan Mallough, a senior director at the Canadian Federation of Independent Business also told the Toronto Star that the CFIC would support certification over lockdown. "It has to be government that sets the tone because if businesses are leading, they're leading a little bit with their chin and odds are they're going to take a punch," he said.
The Toronto Region Board of Trade, the Ontario Medical Association and the Registered Nurses' Association of Ontario have also called for a vaccine certificate or passport system from the provincial government.
And announcing certification for workers might well help bring a quicker end to the pandemic – Quebec saw a 100% jump in vaccination bookings the day after their announcement.
Who needs to be vaccinated to go to work or school?
University of Ottawa – all students in residence, anyone playing sports.
Carleton University – All students in residence, anyone playing sports, music. Staff and faculty must all be vaccinated
CNN has fired three workers for refusing vaccinations.
The Pentagon make vaccination mandatory for all 1.3 million active-duty troops.
Tyson foods
Microsoft
Disney
Google (staff in offices)
How is Canada's vaccination program doing?
Total doses - 50.5m
Fully vaccinated - 23.3m
% of population fully vaccinated - 62.1%
Canada's ranking globally - 11th
Which provinces are doing best?
(at least one dose)
PEI - 77.92%
Newfoundland - 77.28%
Yukon - 75.45%
Nova Scotia - 75.20%
BC - 72.99%
Quebec - 72.77%
New Brunswick - 72.30%
Ontario - 71.16%
Manitoba - 69.52%
NWT - 69.28%
Alberta - 65.93%
Saskatchewan - 63.56%
Nunavut - 57.94%