Do you trust your staff enough to let them work from home?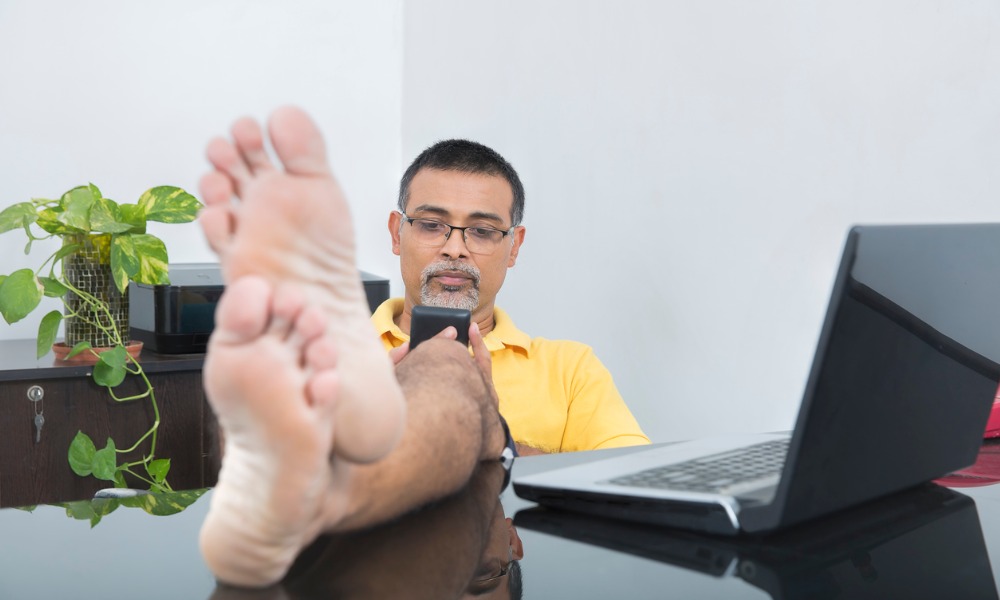 Working from home is no longer a hot new trend – it's fast becoming a standard practice across organisations. In the US, for instance, two in five employees work from home from time to time, according to a Gallup survey.
Over in the UK, 60% of employees claim they are more likely to take on a job if the employer offers a work-from-home arrangement as a perk, revealed a survey from independent job board CV-Library.
Despite this, however, only one in three workers are given the option. Some employees who are required to come into the office believe their employers don't trust them to get the job done in a remote setup (21%).
And, perhaps, for good reason – nearly a third of Brits tend to slack off when given the chance to work outside the office, the survey showed.
This might also have a lot to do with age. Younger workers are said to be more likely to fall off track than their older counterparts. Remote workers aged 18 to 24 typically slack off at home (58.3%) as do their 25- to 34-year-old colleagues (44.1%).
READ MORE: Despite corporate pushback, options to work from home are here to stay
The 5 biggest reasons remote workers lag behind:
Household chores – 26%
The people you live with – 21.9%
Television – 21.9%
Childcare – 19.2%
Other errands – 15.1%
"When offering remote working to your employees, you must first consider whether you trust them to be responsible with this perk. Are they going to get distracted easily, or will it help to boost their productivity?" asks Lee Biggins, CEO and founder of CV-Library.
"While some distractions are harder to avoid than others, make sure your employees have the technology they need to keep in contact with the office."
Biggins believes work-life balance is a priority for professionals, so offering the remote work option can help employers win over talent.
"It's certainly a difficult time to hire right now and the pressure is mounting on employers to give in to candidate' demands, with remote working being one of them," Biggins adds.
"If you want to keep hold of your staff and make them feel valued, then offering remote working might be the way forward. It's a huge responsibility and one that you should only give to members of staff that you can trust to not abuse this power. But it can definitely pay off and help you on your way to becoming an employer of choice."