TikTok video goes viral as startup founder takes it easy starting her week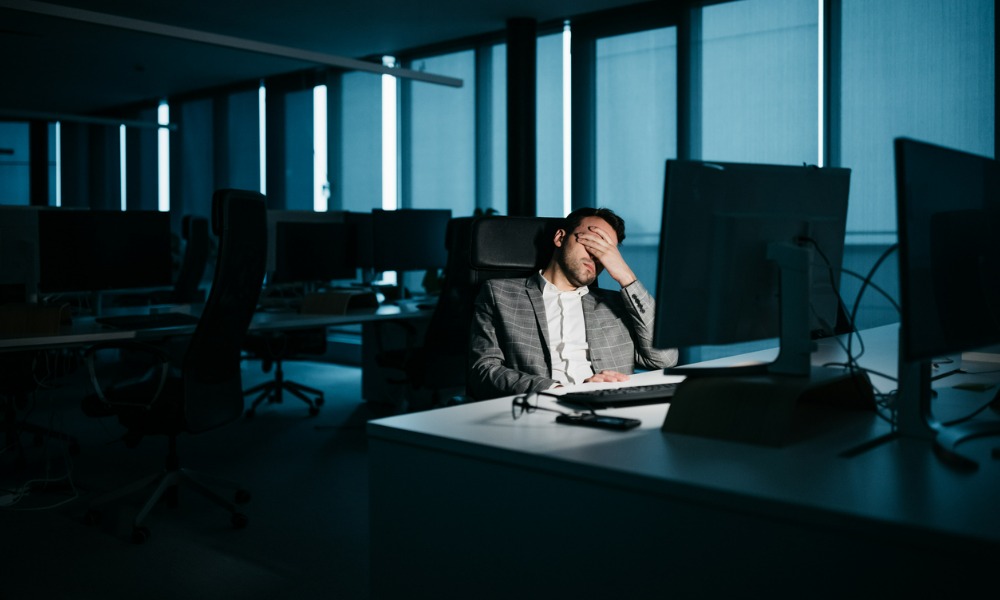 "Bare Minimum Mondays" has now become viral online thanks to one startup founder who claimed it has helped her avoid burnout at work.
On Mondays, Marisa Jo Mayes, a self-employed TikTok creator and startup founder, does the absolute bare minimum for work.
On these days, she doesn't take meetings and takes it slow for the first two hours; doing some reading, journaling, chores. It's two hours of no technology and simply doing whatever she needs to do "to feel good starting my day".
She would start doing some creative work around 10 am and take a break for lunch or for a walk an hour later. Then, she does her main tasks at work for two to three hours.
"My Monday workday is shorter but because it's really focused work, I get the same amount done as my old eight-hour workdays," she said.
Almost one in four remote workers admit to slacking off while working at home, according to a previous report from Compare the Market.
'Hustle culture'
Mayes started this in March 2022 after she felt burned out while working in medical-device sales in 2020.
Back then, she decided to quit her job and tried self-employment. Soon, however, she found out that that, alone, does not solve the problem.
"I had a 'hustle culture' problem, a perfectionism problem," Mayes said in an as-told-to essay on Business Insider.
"I was still approaching work the same way as in my corporate job. It was like a cycle of stress and burnout. I'd feel bad because I was so burned out I couldn't do anything. So I'd make an insanely long to-do list for Mondays with the hope of overachieving my way back to feeling good about myself and how much I was getting done."
Compared with older employees, workers under the age of 40 are far more likely to feel they can't provide the solution to their problems at work, LifeWorks previously reported.
Benefits to doing less
When Mayes gave Bare Minimum Mondays a try, everything changed.
"I gave myself permission to do the absolute bare minimum for work, and it was like some magic spell came over me," she said. "I felt better. I wasn't overwhelmed, and I actually got more done than I expected."
And she has done this ever since, she said.
"I'm neurodivergent, and I think for neurodivergent people, we often do extra mental lifting that neurotypical people don't do in order to mask or fit in. Because we're overcompensating, we can be more prone to burnout," said Mayes. "Letting myself off the hook for a lot of unspoken expectations and rules that didn't really matter was so liberating."
She has also become more productive, even though that was not her goal in doing Bare Minimum Mondays.
"I get more done when easing the pressure, but I never meant for it to be a way to do more work."
The third Monday of January is known as Blue Monday, coined by Dr. Cliff Arnall, a Welsh psychologist. It's the most "depressing" day of the year.
Mixed reactions
Several people online shared mixed reactions about Mayes's Bare Minimum Mondays.
Leslie Venetz, founder of Sales Team Builder, shared that she, too, has control over how she wants to spend her Mondays.
"I generally work a bit every day, which means that to give myself total freedom to spend Monday however I feel called to I work 6-8 hours over the weekend," she said via LinkedIn. "I am working. I am working on the most important project I've ever undertaken - ME. Making ME a whole person. Embracing this new mindset and calendar has been the single most difficult part of my transformation into a full-time entrepreneur."
However, some pointed out that not everyone has that freedom.
"I'm not sure we have the same definition, or cause, of Sunday scaries. Most of us feel this because of jobs we dislike and Sunday is full of dread and anxiety knowing we have to go back to work the next day," said Les Bentz, Field Marketing Coordinator- UNK Campus, at Sodexo on LinkedIn. "I doubt most of us would feel like that if we had jobs we had chosen/enjoy. I also believe most of us wouldn't feel that way if we had any control over our schedules and could simply take Monday off."
Jessie Ollier, founder and CEO at Jessie Ollier, meanwhile, has a very different approach to work on Mondays, according to a LinkedIn post.
"I used to feel anxious at midday every Sunday. Now I enjoy my Sundays & get excited about Monday. It's not because I make my Mondays light and easy. I actually have most of my [appointments] booked on Mondays, which is amazing because it creates freedom in the rest of the week when I really need a breather. What helped me is taking meaning away from results & focusing on needle-moving activity."
Managers impact employees' mental health at the same level that partners or spouses do, according to a previous UKG report.