A tough stance on office policies can stifle your company's culture and make employees feel unvalued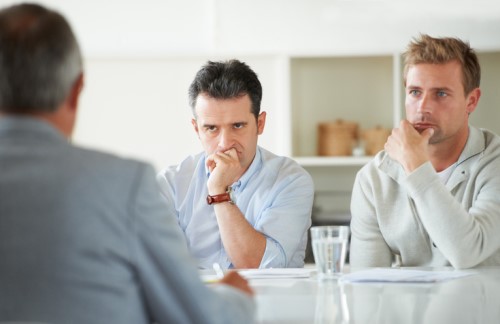 If your company is struggling to implement its new culture strategy, your inflexible workplace rules might be getting in the way.
An industry leader suggests a more flexible approach to policies – and even revisiting whether they're truly necessary – shows you trust and value your employees, and reinforces your company's brand.
For example, "don't say you like trust and then have a very regimented set of programs that move away from trust", says Matt Brown, Credential Financial's senior vice president of people and culture.
To demonstrate its own trust of employees, Credential made its own shift away from a "very traditional" dress code to allowing employees to wear what they want.
"As we started to drive a more collaborative culture [with] a recognition that we had very smart people who work here, people who make good decisions on a daily basis, we went back to that dress code," he says.
"[We] said: 'first of all, it's written in a way that doesn't speak to our trust in our employees to make good decisions, and frankly, if you're in a job that requires you to be in the office and maybe primarily on the phone with our partners and our customers, do you need to be wearing formal business attire to do that?' The answer was no, you don't."
But instead of implementing a casual dress code, Credential went flexible – trusting staff to decide for themselves.
"We recognized that some people just want to get up in the morning and put on formal business attire because that's how they show up best, and other people want to come to work in jeans and t-shirt because that's how they do their best work.
"That, to me, was an example of a shift in a program or policy that was more aligned to our overall culture, and the impact was quite positive."
While a dress code switch might not be the right fit for other companies contemplating a culture shift, Brown says there are many other ways that HR can help reinforce trust in the workplace.
One of those is being prepared to throw out rules that serve no real purpose.
"If someone asks you a question – 'why do we do it this way?' – the answer has to be better than 'just because'. That might work when you've got a toddler at home … You've got to be more prepared to challenge the underlying impact and reasons why," Brown says.
Likewise, HR can support a culture that supports "powerful dialogue" about non-work issues – which would have been deemed off-limits in the past.
"There's an ability to move away from that and to recognize that being able to engage in open dialogue around topics that may be more loosely connected to the business itself demonstrates innovation, helps spur creativity, [and] it does have a foundation of trust," Brown says.
"As an organization helps sponsor those discussions, it becomes really something that helps build and increase people's connections to that business."
Related stories:
How HR can create a culture of trust
Are you making these mental health mistakes?
Want the latest HR news direct to your inbox? Sign up for HRD Canada's daily newsletter.