HP partners with Debrett's to offer 10 tips on maintaining professional standards while working from home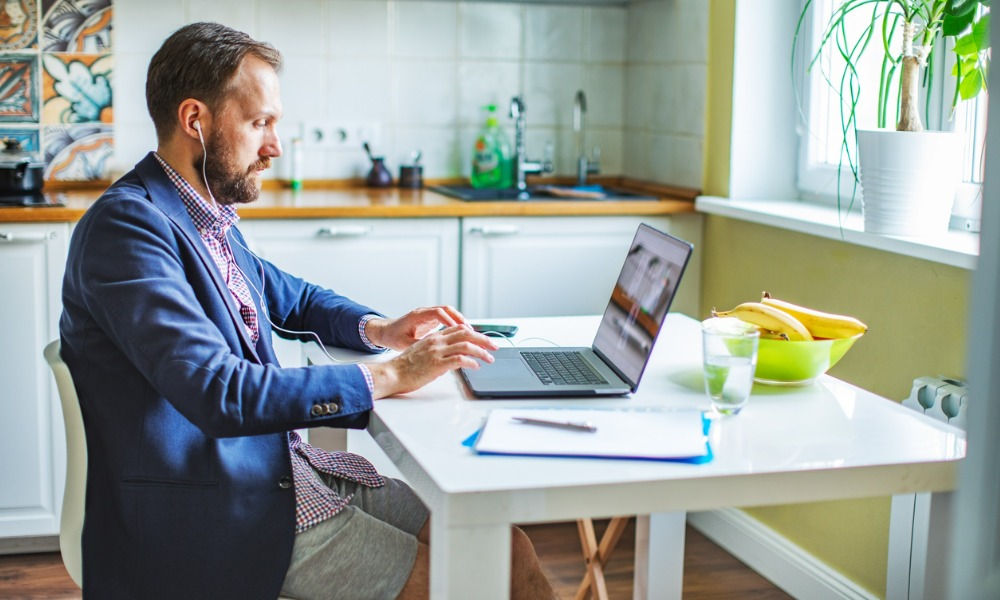 We've heard plenty of stories about employees not being on their best behaviours during hybrid meetings — from wearing pyjamas, walking around the room, interrupting others on Zoom calls or doing other work while the meeting is ongoing.
These actions may appear light-hearted and forgivable at first, granted how some employees are still adjusting to new workplace arrangements, but over time, these behaviours can be viewed as unprofessional if not addressed properly.
Poly, part of HP's portfolio of hybrid work solutions, partnered with etiquette authority Debrett's to develop a global etiquette for hybrid workplaces, ruling many of the hybrid "quirks" as things to avoid.
"The shift to hybrid work was so abrupt, we've not really taken stock of how our behaviour should change to accommodate this new way of working," says Poly APJ senior director hybrid work solutions and peripherals Bill Zeng, in ITWire.com.
"Should we be amending our behaviour to make hybrid work and hybrid meetings feel more normal? For example, waving at the end of calls or having neutral virtual backgrounds. Thinking about how to make hybrid meetings feel more natural will create an equal meeting experience, whether people are in the room or dialling in from home."
According to the etiquette guide, employees of hybrid workplaces should remember the following:
Give a royal wave: Instead of abruptly ending video calls, consider waving goodbye to colleagues.
No munchies: Try to avoid being seen eating — it's preferable to eat before your meeting.
Eliminate virtual background clutter: Indulge in a little set dressing – avoid chaotic bookshelves, clothing, and distracting artwork.
No multitasking: It's inappropriate to check your phone or carry on working while in a video meeting.
Dress for success: Be aware of the psychological impact of letting yourself go – dress like you're in the room with meeting attendees.
Beware of danger of diversions: Avoid diversions such as domestic chores or trips to the fridge.
Mute your workmates: Before a call, it's acceptable to ask colleagues to keep their voices down or to turn down music.
Say no to stoic sickness syndrome: Don't come into the office if you've got anything contagious.
Embrace long pauses: Don't be alarmed by long pauses and scramble to fill them; they give people space to interject.
Avoid video motion sickness: Stay seated for video calls — avoid carrying devices around or risk giving colleagues motion sickness.
Don't let etiquette slip
The new etiquette guide comes amid research that has uncovered the bad habits of employees while working from home. Findings from Highspeedinternet.com found that 71% of remote workers would work or attend meetings wearing their pyjamas.
Another survey from IT support firm Totality Services also found that 11% of remote employees use their work devices for online shopping. The same report revealed that eight per cent use work devices for gambling, while five per cent use them for watching porn.
Hybrid work may have granted employees advantages on flexibility and better work-life balance, but this shouldn't be an excuse to let etiquette slip, according to Liz Wyse, etiquette advisor at Debrett's.
"Standards should stay the same regardless of where you're working from," Wyse said. "What's the dress code when working from home? How do you eliminate distractions and present a professional façade online? This guide seeks to answer these questions so that both staff and employers can get the most out of a hybrid working arrangement."