Thought leader Gleb Tsipursky takes evidence-based approach to hybrid and remote work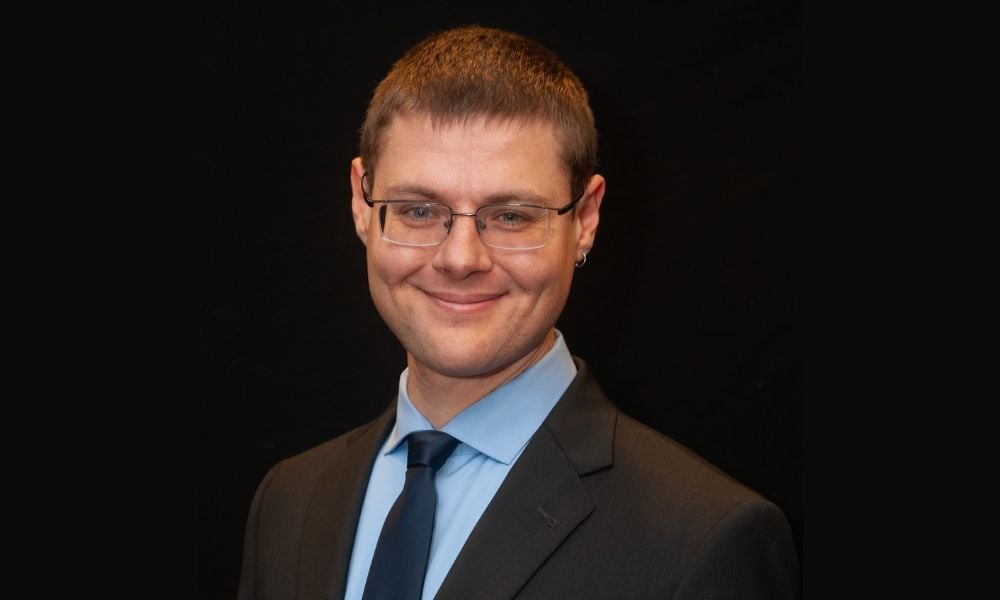 Having worked for more than 20 years as a consultant, coach and trainer for innovative startups, major nonprofits and Fortune 500 companies, Dr. Gleb Tsipursky is more than familiar with the inner workings of the workplace.
And when it comes to the most pressing issues facing HR today, he easily puts the transition to hybrid and remote work at the top of the list.
"Companies like Amazon and Disney that are forcing employees to return to the office are missing a crucial opportunity to leverage the benefits of flexibility in hybrid work," says the CEO of the hybrid work consultancy Disaster Avoidance Experts in talking to HRD.
These include increased productivity, improved employee satisfaction, and the ability to attract and retain top talent, he says.
"Moreover, forcing employees to return to the office without offering flexibility around doing so goes against the preferences of many workers, who value the autonomy and work-life balance that doing so can provide. It's important for these companies to consider the evidence and listen to their employees when making decisions about work arrangements."
Evidence-based approach to hybrid work
As author of Returning to the Office and Leading Hybrid and Remote Teams, Tsipursky has helped numerous organizations transition to hybrid and remote work, and written extensively on the topic. His cutting-edge thought leadership has been featured in numerous publications such as the Harvard Business Review, Fortune, USA Today, Fast Company, CBS News, Psychology Today, The Conversation, Business Insider, and Forbes.
Tsipursky founded Disaster Avoidance Experts to help employers make better decisions and "avoid disastrous outcomes" through his extensive research, experience and expertise in cognitive science and decision-making.
"I recognized that many organizations were falling prey to cognitive biases and other decision-making errors, and I wanted to provide a solution."
And when it comes to hybrid work, Tsipursky takes an evidence-based and practical approach, he says.
"I focus on providing organizations with the tools and strategies they need to make hybrid and remote work successful. This includes addressing common challenges such as proximity bias, maximizing social capital, and facilitating remote innovation."
Growing share of U.S. workers on a hybrid schedule
Among employees with a teleworkable job, percentage who say they are working from home:
| | January 2022 | February 2023 |
| --- | --- | --- |
| All the time | 43% | 35% |
| Most of the time | 17% | 20% |
| Some of the time | 18% | 21% |
| Rarely | 11% | 12% |
| Never | 11% | 12% |
Source: Pew Research Center
Many businesses that reach out for advice are struggling with the transition to hybrid and remote work, Tsipursky tells HRD.
"They often face challenges related to communication, collaboration, and maintaining a strong company culture. Additionally, many businesses are dealing with cognitive biases and other decision-making errors that can lead to disastrous outcomes."
His role is to help these employers identify and overcome these challenges, and provide them with the tools and strategies they need to succeed in a hybrid or remote work environment.
And the results are worth it, says Tsipursky.
"These organizations have reported increased productivity, improved employee satisfaction, and a stronger ability to attract and retain top talent. This achievement is a testament to the power of evidence-based decision-making and the potential of hybrid and remote work."
In general, many companies could improve their HR capacity by adopting a more evidence-based approach to decision-making, he says.
"This includes using data and research to inform decisions about hiring, performance management, and work arrangements."
Additionally, companies could benefit from investing in training and development to help their HR professionals and managers navigate the challenges of hybrid and remote work, says Tsipursky, such as training on: how to manage remote teams, how to build a strong company culture in a dispersed work environment, and how to avoid cognitive biases and other decision-making errors.
And that evidence-based approach doesn't just apply to hybrid or remote work — he recommends employers use the same innovation in addressing issues related to diversity, equity and inclusion, and maintaining a fair workplace.
Excerpt from Returning to the Office and Leading Hybrid and Remote Teams:
"I really like working with other people. I'm uncomfortable working by myself, it's just not the same. So I'd love to have everyone go back to the office five days a week." That's what Marvin, the long-time CEO of a company with 4,000 employees, told me when we discussed his plans for the post-pandemic transition back to the office.
Then, he added: "However, we're doing a lot of hiring for managerial roles right now to prepare for the post-pandemic recovery. One of the first questions applicants ask is if they have to move and how much time they can work from home, especially younger ones. Also, our internal surveys show that 29% of our employees want to stay fully remote and 58% prefer a hybrid model. I guess I have to accept the fact that the new generation of leaders and employees doesn't have the same preferences that I do. Our most important resource is our people. I need to make sure that I'm tapping that resource most effectively."
I admired his willingness to update his beliefs and do what's uncomfortable for him. People are indeed the most important resource of any organization.
Yet so many leaders are failing to live by that maxim. They instead prefer to do what's comfortable for them, even if it devastates employee morale and engagement. They fail to recognize how doing so deeply undercuts the bottom line through decreasing productivity, growing turnover, and subpar recruitment, while harming collaboration and innovation.
The call by many leaders for employees to return to the office full-time represents an egregious and self-defeating example of top executives choosing to do what's comfortable for them over what's best for their people and their bottom line. We can see that in some reversals by large employers who realized they screwed up. That's why Google, after many months of insisting all employees return to their campus, backtracked from its plans and permitted full-time remote work to many in the face of mass employee resistance and resignations. Amazon did the same for similar reasons.
These trillion-dollar companies lost many billions through their self-defeating actions due to top employees leaving, serious hits to employee morale and engagement, and having to change the basics of their return to campus plans. If these top companies, with supposedly the best leadership and policies, can screw up their return-to-office plans so badly and hurt their innovation advantage, no wonder leaders of less-resourced smaller companies do so as well.
Fortunately, many more forward-looking leaders walk the talk of truly valuing their people. After evaluating the internal and external environment, they recognized that they can't simply try to turn back the clock to January 2020 if they want their organizations to survive and thrive in the post-COVID environment. Instead, they made the strategic decision to support their employees working remotely part or full-time. They saw this approach, though initially uncomfortable for themselves, as a way of gaining and maintaining a competitive advantage in the most important resource for any company.
Still, too many leaders rely on traditional office-centric collaboration and management styles in managing hybrid teams. Yet research conclusively demonstrates that, instead of incrementally improving on the old-school office-centric approach, the best outcomes in managing hybrid teams comes from adopting a flexible hybrid-first work model. Doing so results in much higher retention, productivity, engagement, innovation, collaboration, cost savings, and risk mitigation."
Interview by Bryony Garlick.