Amazon's diversity lead Naomi Johnson on how to build accessibility into your cultural philosophy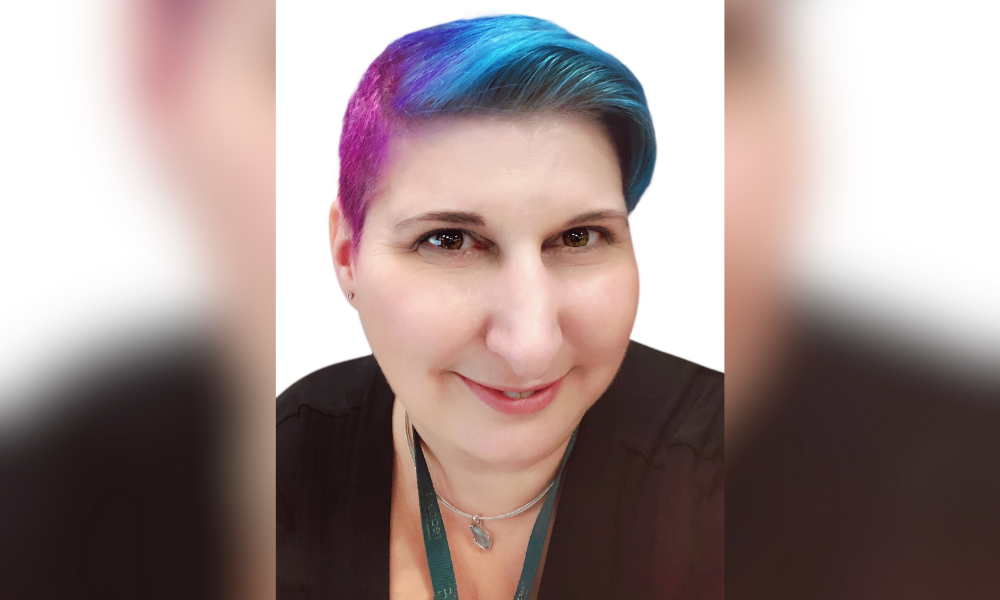 When Naomi Johnson first began realizing she was neurodivergent, she was 34 years old and had just watched a program on the BBC about women who are autistic.
"I was pregnant with my first child so I parked that understanding as being a new mother took over," she tells HRD. "I explored autism and then neurodiversity on social media and self-recognized or self-diagnosed.
"We started going through my son's diagnosis when he was fairly young; I chose to get diagnosed officially alongside him so he would have someone else in his life saying, 'That's me – and it's OK to be us.'"
Now, as Amazon's disability inclusion strategy lead and the co-director of neurodiversity for people with disabilities (PwD), it's Johnson's mission in life to help others understand the challenges people with disabilities face – specifically from an accessibility and workplace safety standpoint.
"Getting that official diagnosis, first of autism and then of ADHD and dyspraxia, was life-changing in so many ways," she tells HRD. "From a personal perspective, having to revisit your entire life with a completely different understanding is an enormous undertaking.
"To recognize that all the times you were told that you needed to apply yourself more, all the times you were bullied when you were trying so hard to fit in, to look back and have to challenge your imposter syndrome and perfectionist tendencies that have been built up from years and years of trying to navigate a world not designed for you — where you were given a completely different manual to everyone else — is an enormous journey."
It's a journey that needs mental health support so often not provided after diagnosis, says Johnson. "It is also a different journey for your family, partner, friends, anyone in your life."
'I was successful – but the cracks began to show'
Her diagnosis completely changed Johnson's career direction, helping her to not only understand herself more but also identify the issues that many other employees face in their own workplaces. Recalling her personal career past, Johnson says that while she thrived in her roles, the longer she stayed, the more issues reared their heads.
"I left school after failing to do A-levels twice," she tells HRD. "I bounced from being a scuba instructor to a 'Norland Nanny,' to then spending 20 years in tech, strategy and leadership. I moved jobs every two to three years due to burnout but managed to progress up into leadership; I was successful but the cracks always started to show the longer I was in a role."
And Johnson's issues aren't unique – sadly, there still seems to be a prejudice against neurodiverse employees. According to Autistica Org, just two in 10 adults with autism are currently employed – compared to 53% of disabled people and 83% of non-disabled people. It's this disconnect that Johnson is determined to stamp out – using her impressive career to do just that.
"I'm one of the minority who has made it through," she tells HRD. "I now work as disability inclusion lead for World Wide Stores, creating disability strategy and inclusion across 42 countries. However, if you write my basic profile on a piece of paper — autistic, ADHD, dyspraxic, no degree, no MBA — and ask people what job I'm in, they'll lean into stereotypes and media representation. This is why I do what I do now — why I changed career — to challenge those stereotypes and the bias I face every day."
'How can we help?'
For employers looking to instigate real change in accessibility in your organization, it begins with a simple conversation. As with all diversity pushes, it's not necessarily about money – it's more about leading with compassion and empathy.
"The first question that should always be asked is 'How can we help - how can we support you?'", says Johnson. "For someone to disclose is a personal choice and a very challenging one to make. Enabling your teams so they are educated and equipped with the right language and understanding to ensure they are not leaning into stereotypes or biases is incredibly important.
"Creating a safe space for disclosure and making sure all the accessibility tools and resources are readily available to access. Make sure education, trainings and companies you use to support are current, recommended by the disability community and include the voices of those who are in the neurominority."
Neurodiversity has a wide range of conditions, she says.
"Most of us have at least two and if first disclosing or new to diagnosis, [employees] may not really know what support we need ourselves yet. Looking at your life through a completely different lens is an enormous learning curve and one that needs time and understanding."
Looking at disability with intersectionality
As Johnson tells HRD, it's about bringing an equitable, accessible and inclusive philosophy into everything you do.
"When we talk about disability, it's not about bringing people through the door but is actually making sure they stay with the company, they thrive in the company and have a career path to look forward to," she says. "The way to do this is to make your company accessible and inclusive, it's to make sure that all your employees — from leaders to apprentices — have all the right information they need, have the education they need and feel supported.
"When you build, support and grow your disability community, you create a safe space to support people to disclose who may not have done otherwise. Ensuring you look at disability with a lens of intersectionality brings not only the disabled community, but parents, carers, families and allies, people from many different minority groups with very different disability experience.
Recognizing that disability, like all minority groups, is a completely individual experience is key for Johnson. She tells HRD that every person will have different strengths and challenges, different ways of interacting with the world, and different adjustments, just like anyone else.
"Diversity of minds, skills and experience is what makes a company be more innovative, more profitable and more successful."
And at Amazon, they're taking diversity seriously. As Johnson tells HRD, they have a range of disability inclusion leaders who work to support and create inclusion at the tech giant, whilst also promoting teams to ensure accessibility is built into their culture.
"We work to ensure our disabled and neurodivergent communities have safe spaces, knowledge that they will have equitable journey throughout Amazon and will be valued for their abilities as any other employee would be," she says. "Listen to and include disabled voices in everything you do and build. Make sure you work to build accessibility into every email, presentation and thing you do."
"Lead by example - nothing about us, without us."