Experiment finds biases against nonbinary jobseekers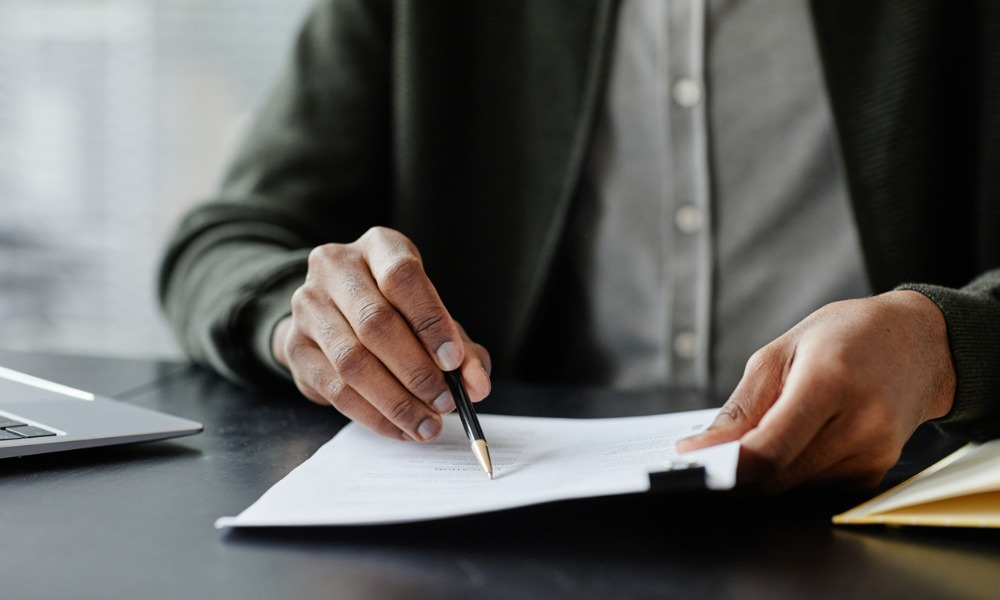 Resumes containing they/them pronouns are more likely to be neglected by many hiring managers, according to a report from Business.com.
Business.com's experiment involved sending two mostly identical resumes of phantom jobseekers to various employers. Both featured the gender-ambiguous name "Taylor Williams," but only one contained gender-neutral pronouns.
The resumes were sent to 180 unique job postings that were open to entry-level candidates. According to the company, over 64% of the companies involved in the experiment were Equal Opportunity Employers, which pledged not to discriminate against workers based on sex, gender, race, religion, ability, or age.
The results revealed that the test resume with gender-neutral pronouns received eight per cent less employer interest, compared to the one without.
This is "especially worrisome," according to Business.com.
"Our experiment revealed that the resume with nonbinary pronouns received less interest from employers and fewer requests for interviews or phone screens," the company said in its website.
Biases of hiring managers
In an additional study, where Business.com randomly showed hiring managers one version of the resume, and revealed that managers were "less likely to contact nonbinary candidates for initial interviews."
According to the report, only 69% of employers would interview an applicant with they/them pronouns, lower than the 72% of managers who would contact the applicant without them.
The study also found that resumes with nonbinary pronouns were viewed five per cent less positive than those without. They were also viewed as seven per cent less qualified for the job, according to the study.
Experiences of nonbinary jobseekers, employees
The discrimination during the hiring process is felt first-hand by nonbinary respondents of Business.com.
In its survey among 409 adults who identified as nonbinary, 24% said identifying as nonbinary to a potential employer would "very much hurt" their job search. Another 59% said it would "somewhat hurt."
The report also found that 51% of nonbinary people had "very or somewhat" negative experience at work, with only eight per cent feeling positive.
"Given the results of our experiment, it's concerning that nonbinary workers who were laid off may have a harder time finding new employment – unless companies take decisive action to eradicate bias from their organizations," Business.com said.
Preventing discrimination
To address discrimination in the recruitment process, Business.com sought the responses of various experts, who gave suggestions such as:
Evaluating search policies and/or practices
Using inclusive language for job descriptions
Provide opportunities for self-identification
In the workplace, employers are advised to use gender-neutral pronouns and roll out a single dress code for all genders if the company implements one. They are also urged to be more accountable on their diversity, equity, and inclusion initiatives by collecting and analysing data to encourage transparency.
"Employers must critically assess their current hiring policies to identify and remove barriers that may exclude minorities," the report said. "Though creating equitable hiring practices is not an overnight process, it's a necessary part of ensuring workplaces are inclusive and safe for professionals of all genders."