LGBTQ issues are still unfamiliar and challenging territory for many HR professionals. Here's what to do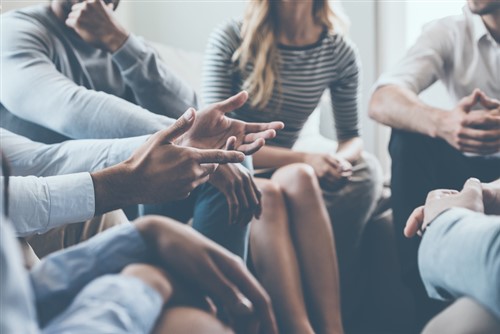 If a staff member suddenly told you they were transgender, how would you respond? And would your workplace be equipped to support and accommodate their needs?
Gender identity is still an unfamiliar area for many HR professionals, prompting employers to seek guidance from the Canadian Council for Diversity and Inclusion (CCDI) on how to support trans-identified and gender non-conforming staff.
CCDI's chief executive Michael Bach recommends HR to the worker about what they want and need, and how your organization can provide that.
"The trans person is going through this journey in a big way, they're thinking about all of these things – 'how do I tell my co-workers, what do I wear to work, how do I tell my clients, my customers, how do I present, what washroom do I use?' All of these questions are things that are going through their minds on a daily basis."
Bach says HR professionals should be prepared to talk with the worker about a plan of how they want to come out to colleagues, and ensure the employee is comfortable with the process.
It's vital to educate other staff on gender identity and trans inclusion, and to make any necessary changes to your workplace.
That includes addressing inevitable questions about washrooms – which, as Bach points out, is an issue trans people have to confront multiple times a day
"The reality is a trans person doesn't want to go into a washroom and have people staring at them and feeling uncomfortable. It's just as much about them as it is about the cisgendered people."
In an ideal world, Bach says, a workplace would have single-occupant washrooms which were available for everyone's use, but in lieu of those, he suggests a wheelchair-accessible washroom can become gender-neutral.
"Through education, the ideal is that people start to become more comfortable with the idea that there's a trans person in their workplace and they may see them in the restroom, and also for the trans person to become more comfortable."
Another small but important step towards trans inclusion is changing the way workplaces use pronouns: instead of 'he' and 'she' in communications or company materials, shift to using 'they'.
"It's a relatively simple thing to just use gender-neutral pronouns for everything. That's a culture change thing … You've got to think about it – like any change initiative – and be very conscious of it until such time as it becomes part of your subconscious," Bach says.
"The impact of such a simple thing for a trans or gender non-conforming person is quite significant."
Related stories:
Transgender jobseekers face barriers to employment
'Less overt' discrimination 'rampant' in workplaces
Want the latest HR news direct to your inbox? Sign up for HRD Canada's daily newsletter.