HP Inc. has launched an organisation-wide talent management strategy – and at its heart is a commitment to ensuring innovation flourishes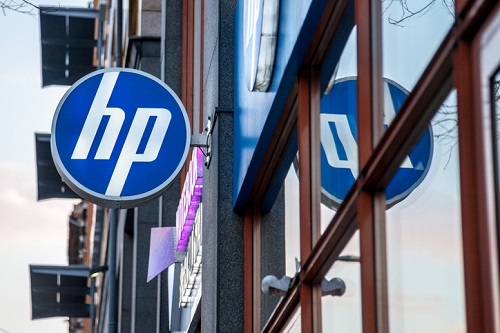 HP Inc. has launched an organisation-wide talent management strategy – and at its heart is a commitment to ensuring innovation flourishes
"What do you do with your photos? Do you print them out and put them on your fridge at home?" That was the innocent question asked by a senior executive at HP Inc. to a junior member of the team. The response was a mix of perplexed bemusement and surprise. With a birthdate evidently well after the heyday of actually printing photos captured by cameras and the like, the young employee did not fully understand the concept of printing out photos and having them on display. That same conversation sparked a germ of an idea. HP Inc. soon launched a pocket-sized, wireless device that can print out photo-quality images, known as the HP Sprocket Photo Printer. The mini-printer, which aims to bridge the gap between social and print, has been flying off the shelves ever since.
Innovation at HP Inc.
Innovation has long been a trademark of HP Inc. and its corporate predecessors – and as the above story reinforces, great ideas can be sparked at any time, from any person. Founders William 'Bill' Redington Hewlett and David 'Dave' Packard founded the company in a one-car garage in Palo Alto, California, in 1939. Since then the company has been viewed as the symbolic father of Silicon Valley. It has also weathered countless transformations – the latest of which occurred in 2015 when the parent company split into two entities: HP Inc. and Hewlett Packard Enterprise.
When the newly formed HP Inc. was first being established, the business leaders asked employees what they would like to see as the foundation for the entity. The over-riding response was for it to return to its innovative roots, which some felt had been lost as the original company grew and grew.
"At HP Inc. we're about creating technology for everyone, everywhere. It's about creating a culture of innovation where people are absolutely our most important asset," says Nicolina Marzicola, regional head of HR for Asia Pacific and Japan, HP Inc. "Quite frankly that is something our founders, Hewlett and Packard, stated many years ago as the fundamental core of what makes HP's brand."
The Intentional People Strategy
Marzicola, who is a 20-year veteran with the company and started with HP in Canada, now heads up the HR function for the Asia-Pacific and Japan region. She maintains that her current role is "the most exciting and fulfilling I've had so far". It's easy to see why.
Central to HP Inc.'s rebirth has been an overarching HR vision in Asia Pacific called its Intentional People Strategy. This is a multi-faceted talent strategy that is focused on cultivating a growth mindset that drives innovation and empowerment. This focus on constant reinvention plays a fundamental role in the company's performance and growth.
"Our whole Intentional People Strategy has to tie to our business strategy, so everything we do we want to ensure it has business impact and there must be a way to measure the return on everything we're investing in," Marzicola says.
Several pillars have been established.
One is around promoting a strong sales culture. "The company had divided in two and we wanted to re-establish what it meant to be in sales for our employees," Marzicola says. "This pillar looks at how we can help our sales employees move from being transactional to more solutions focused. We created a sales academy just to ensure they have the learning, not only how to sell but how to influence, how to undertake storytelling – in other words, some of the soft skills they needed to be better sales people."
She adds that a core purpose of the Intentional People Strategy is to build a workforce that will be ready to tackle constantly shifting dynamics.
"As we evolve that strategy we're also aiming to help people managers manage more effectively. How do we make sure we're hiring the right person for that job? We've put together a curriculum for managers to assist them conduct better interviews, and evaluate candidates for a better fit into the company, into our revived salesforce. It's more robust and it's ensuring we have a salesforce that is ready to compete and drive our strategy."
Another pillar has been focusing on the next generation coming into the company. Marzicola says the company lacked a consistent graduate hiring program regionally. India was different to China, which was different again to Singapore.
An engagement program, called HP STAR, built for graduates and managed by graduates was launched. Helmed by four grads in the region, the intention is for these people to be involved in briefing leaders about the next generation coming into the workplace. "What type of L&D do they need and expect? How can we do our on-campus recruiting more effectively? How can we get our story out there? These are the sorts of questions we're asking the HP STAR team to build a strategy around," says Marzicola.
She adds that a key measure of success will be changing the perception of HP from one of "being a great company name to have on your CV to a place where you can build your career". Instead, career rotations will allow employees to build lengthy and successful careers at the company.
"We have to be more intentional about the opportunities we're putting in front of them, giving them the visibility and also making it an intentional move, so every nine months they get to do something different at least for the first three years of their career. Part of that is allowing for some kind of opportunity to move to another country or region," she says.
HP Inc. has purposely built career rotations into the talent management mix for all employees, from grads up to executives. "We get a lot of people coming from Palo Alto into the region but that flow doesn't necessarily happen the other way back," says Marzicola. "I want us to be influencing decisions rather than waiting for decisions to cascade from headquarters. Working in our headquarters helps our local employees to understand the way decisions are made and what needs to be considered on a global scale when programs are, initiatives and decisions are implemented."
Another key area is around D&I, which Marzicola says is "foundational to everything that we do". Business Impact Networks (BINs) – which might be known as employee resource groups in other organisations – provide insight and suggestions on how the company operates with a D&I lens. The company today has the most diverse board of directors of any tech company in the US. Forty percent on the board are women and 50% are underrepresented minorities.
Hearing the voice of the people
Business impact networks also play a critical role in innovation. When asked how the company shifts great ideas into viable products and services, Marzicola says the simple solution is to simply ensure people's voices are heard.
"In the former employee resource groups we had at HP, they often conducted meetings with upper management and they were great conversations but they didn't go anywhere, or it didn't lead to that information being supplied to people who made decisions."
Today it's the members of those groups talking to the leadership teams in different configurations, such as a regional leadership team in Singapore. "It's having these senior people sitting down with thebusiness impact groups, listening to their feedback, what they are doing and what they are working on."
Marzicola says it's those "multi-generational conversations" that are leading to products being designed – such as the fore-mentioned Sprocket printer – because it's now easier for leaders to hear what employees and by extension consumers want.
"It's as simple as bringing visibility to these groups and then keeping leaders accountable for the outcomes of those conversations," she says.
Creativity and innovation
It's well established that creativity – something that children have no shortage of – sadly goes missing in most adults. Yet the connection between creativity and innovation is strong. It's for this reason HP Inc. has unleashed its growth mindset.
"At its core are three questions. How do we imagine the future? How do we inspire the team? How do we make it happen? Since the launch of the Intentional People Strategy I've never seen so many ideas sparked and actioned. What's remarkable in this region is we work really fast and we make it happen. And if something doesn't work, we stop and try something new. That is the key to creativity," says Marzicola.