U.S. exec also skeptical about work from home, commends worker who sold family dog after back-to-office mandate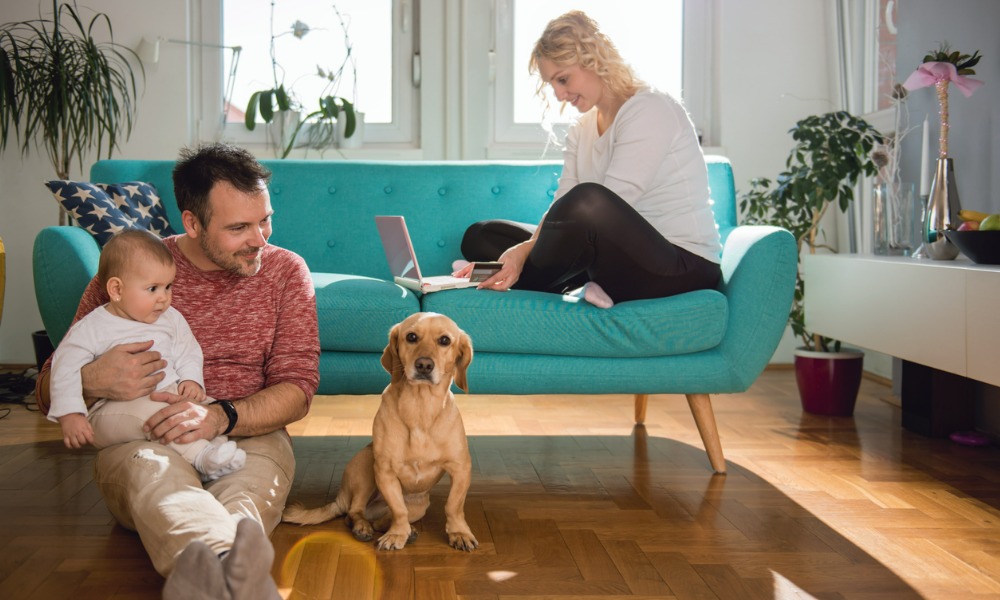 Another U.S. CEO is in hot water after he congratulated an employee for selling their family dog so they could follow the company's return-to-office mandate.
In a company-wide email on April 3, James Clarke, CEO of Utah-based Clearlink, told employees that people who live within 50 miles of the company's new headquarters in Draper, Utah, would be required to come into the office four days a week, with limited exceptions, starting April 17.
This is a complete turn from what Clarke had said to employees as recently as October.
"While my hope is that anyone near the office takes advantage of this incredible space, there are no plans to require anyone to work in the new Draper office or the St. Pete office," he said back then, according to a report from Vice.
However, "circumstances" had "changed," the company told employees this month. Clearlink struggled with the economic climate and had recently laid off workers, according to the report.
The call for workers to return to the workplace is a hope to jumpstart the firm, and it was a decision made to improve the company's performance amid a "challenging" environment, he said.
While many workers were unhappy about the mandate, Clarke commended one employee who had sold the family dog just to comply, describing it as an example of the "sacrifices that are being made".
This "breaks my heart, as someone who's been at the head of the humanization of pets movement" in other businesses that he built, he said in a town hall meeting, a copy of which Vice acquired. Clearlink successfully got YouTube and Reddit to take the video down initially uploaded to both sites, citing a copyright claim, according to Vice.
Clarke also asked people to come into the office and give their "blood, sweat, and tears" to the company.
Previously, companies like RBC and Amazon have asked their workers to report to the office more often.
Can mothers work full-time?
Clarke also made numerous accusations against employees during the call.
He expressed skepticism that single and working mothers could meet company expectations while continuing to take care of their children, saying "it adds so much stress to a working mother's life that I would never want to put on anyone," according to Vice.
"One could also argue that, generally, this path is neither fair to your employer nor fair to those children... I do believe that only the rarest of full-time caregivers can also be productive and full-time employees at the same time."
He also claimed that some 30 workers had not opened their laptops for a month, and "those are all remote employees, including their manager".
"Some have already quietly quit their positions but are taking a paycheck," he said in the copy of the video acquired by Vice.
He also wondered out loud if some workers are already working for two companies. He also said that "many content writers today are now exclusively using AI to write," and that he can finish their eight-hour workload in 30 minutes using the same method.
"So what do we need to do? Let's put out 30 to 50 times our normal production."
Home-care benefits — or "caregiver-relief benefits" — could become much more crucial as the sandwich generation moves further through the workforce, said one expert recently.
Negative reactions
Numerous people online expressed anger over Clarke's comments.
"It's simply disgusting," said Dan Pontefract, founder of Pontefract Group, via LinkedIn. "I can't tell if there is a Board of Directors or not, but if there is I'd definitely launch an investigation on behalf of the 2,000 employees that work at the firm."
"As a working single mother, I'm appalled by the recent comments of Clearlink CEO James Clarke," said Linda Bethea, head of marketing at multinational food-products corporation Danone. "He specifically calls out the 'noble nature of motherhood' while at the same time questioning whether or not working mothers and single mothers are doing right by their employers or their children. When are we going to normalize parenthood in the workplace, for mothers AND fathers?"
"Perhaps he should focus on support structures and management training on how to better engage a workforce," said Zoe Klein Henriquez in reply to Bethea. Henriquez is VP, strategic alliances and development at RISE, a nonprofit that educates and empowers the sports community to eliminate racial discrimination.
"As for supporting working parents, much of it comes down to an empathetic leadership, who understands that the humanity of their employees and a healthy work/life balance," she said.
"If you work at clear link you should quit. This is not a good CEO. This is not a good place to work. This shit is insane," said Reddit user okay-wait-wut.