Employees demand DEI from their HR teams – are you ready and able to give it?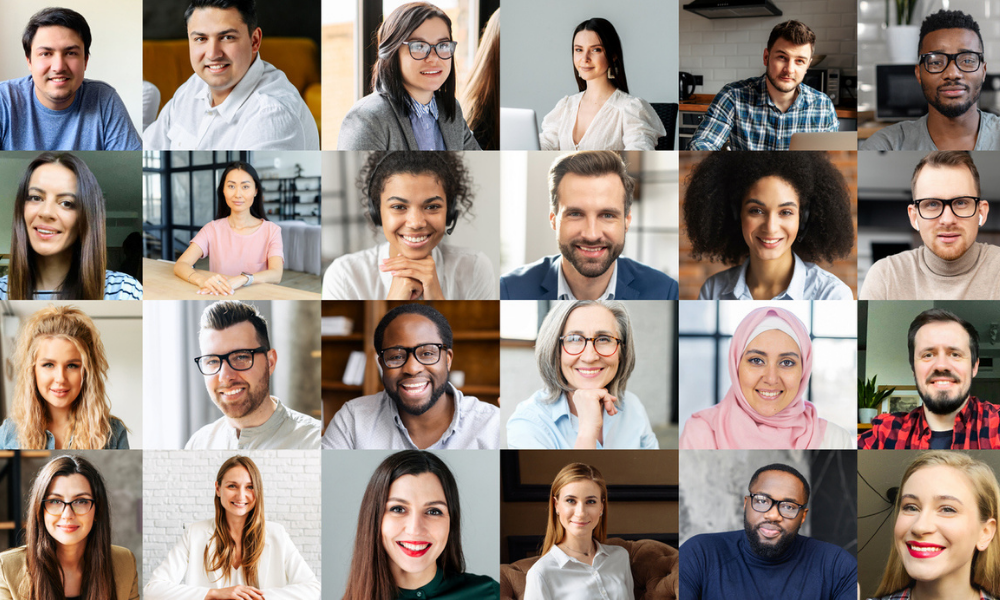 As we head on into the New Year, HR leaders have time to reflect on the events of the past few months. Putting the pandemic aside, 2021 was a year of cataclysmic change – particularly in regard to diversity, inclusion, and equity in society.
Angela Champ, senior vice president of HR at Alpine Building Maintenance, reflected with HRD over how diversity and inclusion has changed in the past year – and mused on what the future holds for DEI in 2022 and beyond.
"Public attention on movements such as Black Lives Matter and Indigenous issues, the exposure of certain 'bro' cultures, and the current challenges in recruitment, where there are more jobs than candidates, has forced organizations to look inward and acknowledge that they need to diversify their leadership teams and beyond," she told HRD.
"Does their staffing complement reflect the organization's current or aspirational target market? Does it reflect or draw from the community they live and work in? Does it allow for new ideas and perspectives?
"Homogeneity at the leadership levels and beyond may actually be a hindrance to evolving as an organization, and I think many companies are acknowledging this. To some companies' credit, they've started the hard work of looking internally to see how they can change their recruitment practices and their internal policies that may be a barrier to diversity, equity and inclusion."
Read more: Feeling unheard? Why a culture of communication will be key in 2022
Looking back, it's difficult to believe the changes we've seen. The pandemic acted as a catalyst for social and economic revolution – pushing people to put their priorities in order. Employees want to align themselves with companies that have authentic, relatable values – with HR departments that stand up for humanitarian rights and support underrepresented factions. Paying lip service to DEI won't help you beat the Great Resignation – in fact, this sort of disingenuousness will only serve to push employees out of the door.
"One of the challenges has been to convince leaders to consider DEI as something other than a binary issue: Black vs. White, male vs. female, young vs. mature," added Champ. "To achieve true DEI, you need to consider the whole ecosystem and not just one facet. Do the company's policies, including hours of work, office location, promotional requirements, reward or punish working parents? Does an emphasis on a particular education or certain number of years' experience exclude people who may not have had the privilege that others have? Are your office's bathrooms set up so that all genders can be comfortable? Are the premises accessible by people with mobility issues? Do you have roles for neurodiverse candidates? Do you offer tools and resources for people with hearing or sight issues?
"Convincing hiring managers to look beyond job titles and years of experience, and, rather, to look at competencies and aptitude, will be an ongoing challenge. COVID's impact on the workforce, where people are choosing to quit or change professions, means the companies will need to look beyond their typical talent pool and consider candidates that are underrepresented. Again, this will only work if the company's programs and policies support DEI and don't force people into a standard, homogeneous box."
Read more: Flexibility set to be key battleground issue as employers push for office return
Bearing that in mind, what will DEI look like in 2022? Will we continue to see this trend towards organizational inclusivity grow? Or will HR leaders have to seek new and more varied means of including DEI in HR strategy? Champ revealed how people practitioners can implement authentic inclusion in their policies – without breaking the bank.
"Leaders can look at their programs and policies to identify what barriers are to attracting, motivating, and retaining a diverse talent pool. As mentioned above, examine your entire system to see what might be standing in the way - including hiring managers with outdated attitudes - and make the changes needed. Partner with organizations that can help audit and create meaningful strategies for your organization."