'We have very methodical one-on-one sessions with our associates to ensure that they get the support that they need': HR director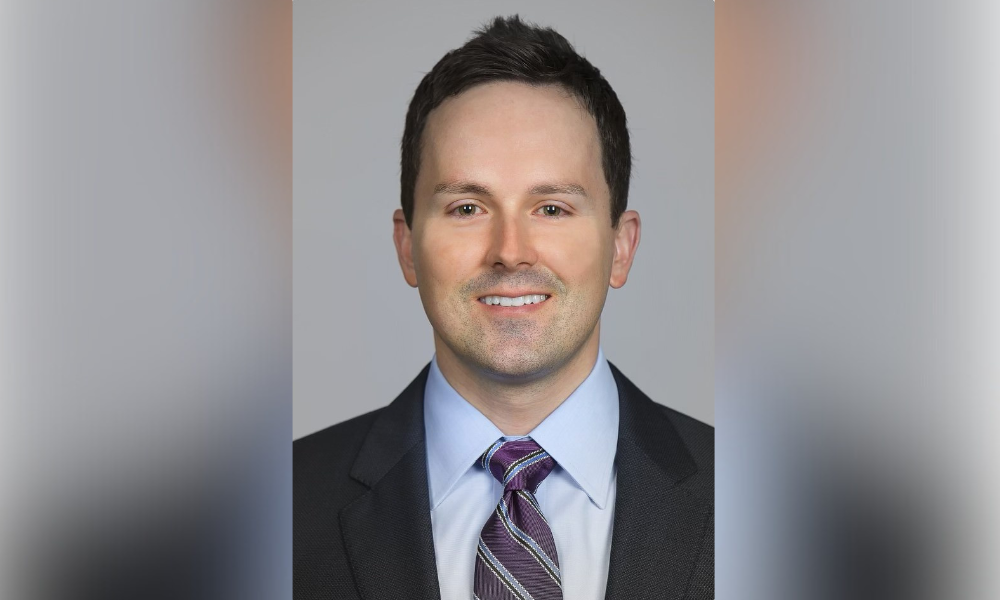 The Ontario Association of the Deaf recently hosted the 46th annual Mayfest, a celebration of deaf culture, language and heritage.
The expo serves to bring together people from the deaf, deafened, oral deaf and hard of hearing communities, and the non-deaf communities.
Amazon used that opportunity to try to attract workers from these communities. From May 12 to 13, three deaf associates from Amazon led a recruitment booth at the expo, sharing their experiences at the company, their career growth and the employer's culture which, they said, helped them thrive in the workplace.
First-hand experience
"I've been working for Amazon for six years. I started as a level one associate and now I've worked my way up to a level three associate and that's really good representation," said Lacey Denis, a process assistant at the company and one of the deaf associates at the expo. She's Canada's first deaf process assistant at Amazon.
"People look at me and I'm proving that deaf individuals can be successful at Amazon. I also really enjoy working here because there's such a variety of deaf associates and you'll find that there's a real sense of family working together at Amazon."
One in five employers are unlikely to hire an employee with known disabilities, according to a previous report.
Having deaf associates share their personal experiences is a key move in recruiting workers with disabilities, said Paul Isaac, HR director for North America -Canada Fulfillment at Amazon, in talking with HRD Canada.
"That's the message that we wanted to get out to the market: 'We're open, we want to employ you, and you can bring your full self to work and we have several mechanisms in place to help accommodate anything that may be needed.'"
Deaf workers' journey
Once Amazon hires deaf workers, the company ensures they will have all the support they need, said Isaac.
"We have several programs and mechanisms in place to ensure that they're able to work right alongside their colleagues who do have hearing capabilities."
Supports in place include:
Onsite interpreting – Employees can request on-site support from one of Amazon's internal American Sign Language Interpreters or one of Amazon's several approved vendors in Canada.
Amazon Video Interpreting Services (AVI) – Employees can access interpreting services virtually using specific virtual carts that are built out at the site level.
Video Translation – Sites can also request video translations to show on loop on TVs around the sites from the Amazon Video Translation Team (AVT).
Sites with deaf employees also host ASL classes and Deaf awareness events to help bridge the gaps in communication proactively.
With these, the company ensures deaf associates get the same onboarding experience as workers who have hearing abilities, said Isaac.
"Their experience as a deaf associate is exactly the same as an associate that is not deaf. So the onboarding experience is the same, because we intentionally design our positions so that anybody can come in and do [their] roles."
The support does not stop there: the company also has support systems in place for deaf workers hoping to climb up the ladder.
"We have very methodical one-on-one sessions with our associates to ensure that they get the support that they need," said Isaac.
The employer also talks with deaf associates about career mapping and even offers cross-training.
"It's very intentional, in hopes that they will stay with us and that they will [be promoted] with us," said Isaac, citing Denis as an example: "She started off as a floor associate, and she's now in a leadership position as a process assistant".
About a third (32%) of supervisors feel it's very important to hire people with disabilities and 28% of upper management are perceived as very committed to this goal, according to a previous report.
Best practices
When it comes to supporting workers with disabilities, "it's important to meet your employees where they are, and ensure that you have programs and processes in place to support them," said Isaac.
Providing allyship to these workers and having a program that really makes them feel comfortable are also important, he said.
Isaac's third tip for supporting workers with disabilities points to the job design.
"When you're looking at the job structure… [ensure] that you have somebody on your leadership team with a lens for accessibility, and they're walking the path and doing the job of the individual that you're hiring."