This company's intense focus on creating a great workplace has top talent reaching out to ask for a job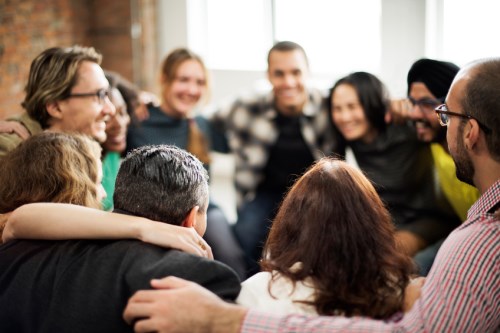 Even when there are no jobs going, top talent is reaching out to the HR team at Fibernetics to see if they can work there.
It's a direct result of the team's intense focus on creating an incredible workplace culture over the past four years.
Since the data telecommunications provider held its lauded "I'm in!" culture event in April 2014, it's not only attracted some of its best hires to date, but it's seen higher engagement, fewer complaints and the "general energy and vibe" is more positive, says Fibernetics' head of human culture Amanda Little.
In fact, culture matters so much at the Cambridge, Ontario company that its About Us webpage is dedicated to showing prospective candidates what's on offer, and its Culture and Community pages are listed before its services.
"We want to make this environment as pleasurable for people as we can," Little says.
That's why Fibernetics has a "work hard, play hard" culture, dedicated to ensuring staff happiness – which results in a better service for its customers.
"We want to have fun with what we do, and fun on our lunch or breaks, and after work, and just with each other. We try to allow people to do their hobbies are here at the office, or start groups or clubs to this, that and the other - whether it's a craft club and you share your skills or people after work, what we call a LAN party, and get people together gaming.
"Just to bring fun back into work - fun, happiness, joy, positivity, laughter, all of that can contribute to how you're feeling over the course of the day, and if you're sitting here in the office for 40 hours a week, why can't you have fun at work?"
Its novel offerings include giving every employee their birthday off, plus two days for volunteering, alongside flexible hours and remote work.
Fibernetics also realizes the importance of staff health – whether that's physical, mental or spiritual, with company Fitbit challenges, acupuncture and naturopaths on offer, plus an on-site gym and a lake-view patio and green space.
For staff, Little says, "it's been different than where they've worked before – they're not just a number here, they're a person, everyone knows their name and that we take people's opinions into consideration, they feel that they're listened to and that their opinions matter, and they can be change, they feel like they can contribute."
Fibernetics' culture focus has included setting strong values, which employees live out every day, including "just do it and find a solution" and "breaking bottlenecks".
"If you find there are roadblocks in things, you try to look into why that is … Think outside the box – maybe right now I can't find a solution but I'm gonna find a way. Because we're a technology company, we also believe in innovation, so perhaps we can think of new ways to get something accomplished, so that helps us too, to innovate our products and services."
The lesson for HR teams elsewhere, Little says, is that the company's culture or values may differ between staff and leaders, so the more involvement workers have in that design, the better.
"The leaders and the executives can start it, and I think that maybe for adoption for everybody to agree and participate, it should come from the employees. You'll have more people automatically participating. But in order for it to happen, it has to start somewhere."
Related stories:
Is your brand image scaring away talent?
Want the latest HR news direct to your inbox? Sign up for HRD Canada's daily newsletter.