One industry commentator explains why there may something driving, or destroying, engagement without HR even realizing.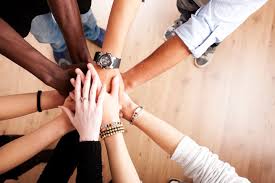 A recent article from the Harvard Business Review found that the more involved an employer is in maintaining a happy and healthy employee, the more productive the employee will be. Makes, sense right? But what does employer involvement really mean, and is having a hardworking, super passionate HR team promoting wellbeing programs enough?
We know that many employers have invested heavily in a variety of health and wellbeing programs for their employees but many of these programs go undiscovered and underutilized. More saavy employers are learning the secret of leveraging internal influencers to motivate employees to take advantage of the resources available to them.
We often think that it's the HR department or CEO champion who motivate employees the most, but in reality, it's the people who work with and directly manage your employees every day that are the real catalysts for change. A recent
survey
by Welltok and the National Business Group on Health (NBGH) showed that direct managers and colleagues are the most critical motivators for employees to participate in wellbeing programs.
Benefit managers note that employees are more likely to to start doing walking meetings or squeezing in a quick gym session during lunch if they see their direct managers doing the same, but may not feel as empowered by seeing other senior leaders, HR execs or the CEO engaging in those activities. In addition, while the HR teams can be great initial champions, survey results show that peers and direct managers are likely to have a greater impact in the long term on program awareness and participation. Getting socially influential champions (not just those who have senior titles), who come from different roles and backgrounds, is a key driver of success.
Now let's say you find those influencers, it that enough? In addition to honing in on
who
can motivate the employee, it's important to know
what
will motivate them. People can be motivated, but if they don't find programs or resources that are relevant to their needs or interests, it won't result in action.
In the same NBGH/Welltok survey, across all types of programs including physical, financial, emotional and social health, results showed that one of the primary reasons for not participating in health and wellbeing programs was lack of relevance. For example, many organizations check the financial health box with retirement planning and 401K programs. While these programs may be relevant for many employees, millennials are often more concerned with paying down their college debt than saving for retirement. Having a wider range of programs, and then leveraging platform technology so that the right programs can be targeted to the right individuals at the right time is critical to success.
This may sound daunting, but new technology platforms now make mass personalization achievable without significant effort by the benefits department. And as employees' needs change over the year, programs and resources can easily be served up and made available as each individual's needs and interests evolve.
Employees not only want, but expect their employers to play a role in their health and well-being, especially as they continue to pay greater share of their healthcare costs. For those organizations who can motivate and engage their employees – creating a happier and healthier workforce – it's a win-win for everyone.
By Michelle Snyder, CMO of
Welltok
Recent stories:
StatCan study highlights plight for young workers
Do employees really need help with financial wellness?
Postal workers ratify summer agreement